Search for the Perfect Rakshabandhan Gift for Your Sister
"Phoolon ka, taaron ka, sab ka kehnahai. Ek hazaron mein, meri behna hai".
As Rakshabandhan draws near, the little sister in every household begins humming this song.
Why?
For their brothers to take the hint.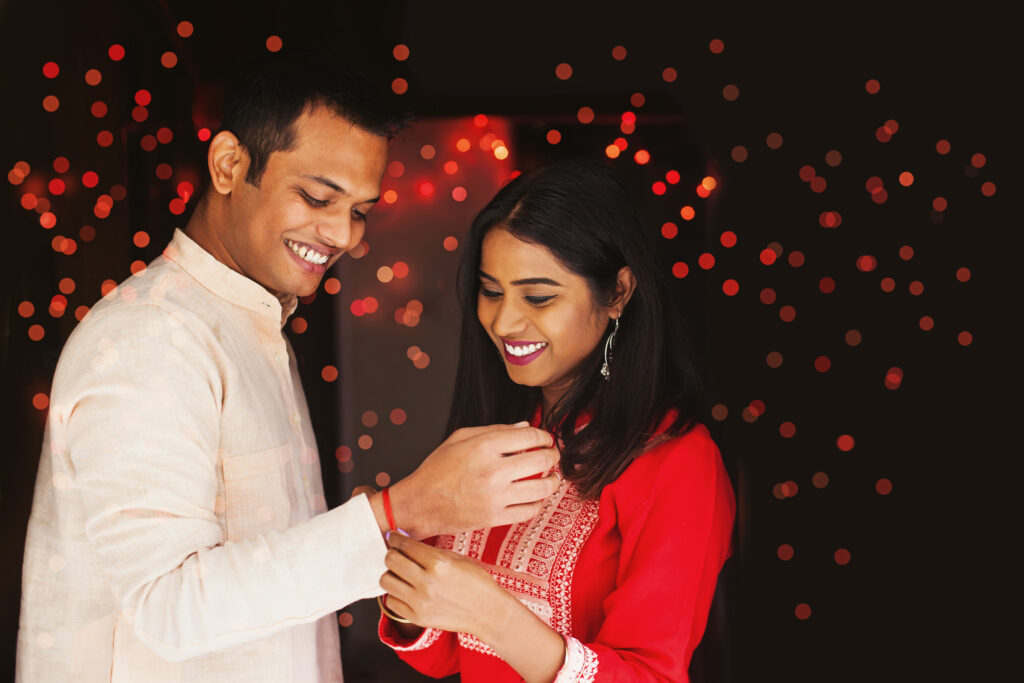 This year, Raksha bandhan is on the 3rd of August. This means as July nears its end, you have just about time to get the perfect gift for your sister. Yet, what gift qualifies for a special one on Raksha bandhan? Will the simple chocolate and flowers trick make your sister happy? Probably not.
Here are a few valuable gifts, bound to make your sister's eyes glow, and grin turn wide this Rakshabandhan:
Dainty Pendants
All girls love pendants. A lovely accessory for all sorts of outfits; you can wear them over turtlenecks, or let them bask in their glory on bare skin.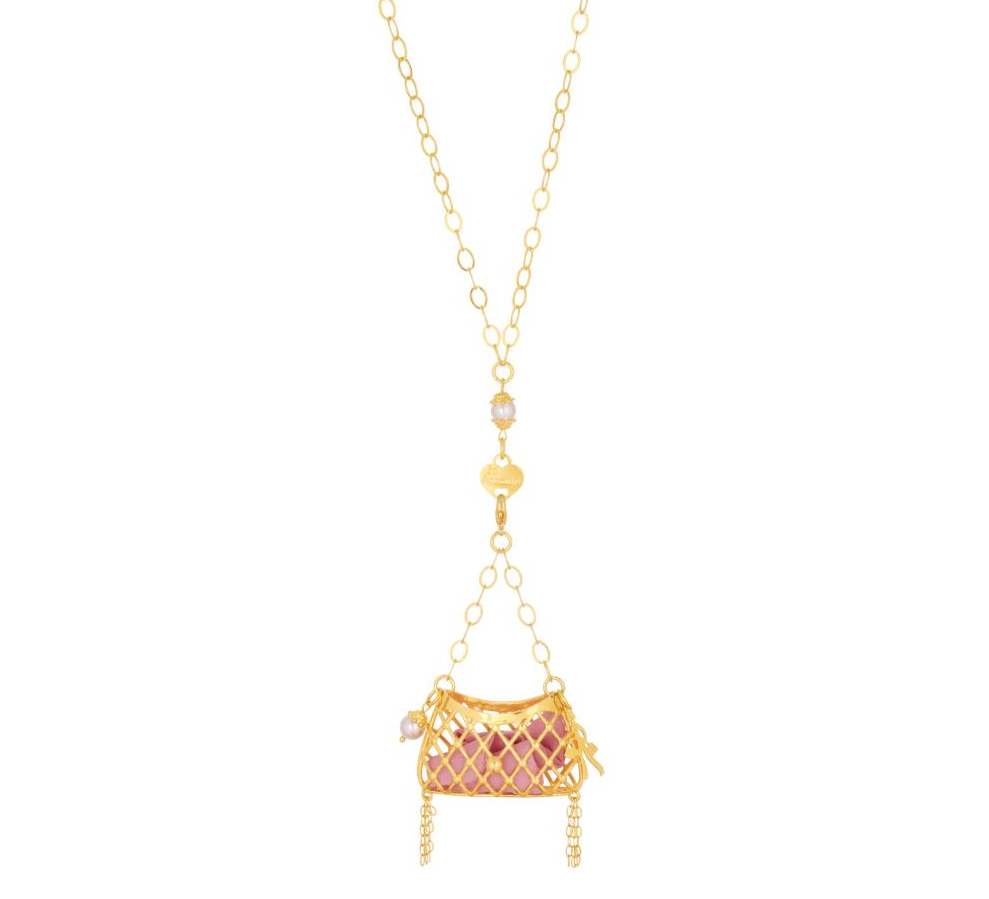 Another major plus point: If it's the colour pink, you might just get declared the Best Brother In the World. Fortunately, C. Krishniah Chetty Group of Jewellers, has just the pendant you need in this regard. A gorgeous doll chain pendant, the cute article fuses the fun of charms into the elegance of chains – to provide a beautiful pendant to don.
Therefore, whether your sister is older than you, or is a cheery young one – she shall definitely love a delicate, gorgeous pendant.
Charm Bracelets
Another sure shot way to make your sister happy – get her a charm bracelet.
The best friend for each girl, a charm bracelet is not just something to wear on your hands, it is a timeless accessory.
A charm bracelet is:
Always in trend
Crafty
Full of Colours
Effortlessly Chic
If your sister is especially an art freak, or loves all things cute and quirky; a charm bracelet is bound to make her feel over the moon.
C. Krishniah Chetty Group of Jewellers makes your search for a charm bracelet easy, by providing just the thing you want. Fashionable and chic, this charm bracelet is full of bright hues like Pinks and Reds, and features mini-silhouettes of beautiful women too – win-win!
Quirky Studs
While all women may not be a fan of long, drop earrings, most love the idea of studs. Easy to put on, and much easier to take off – studs certainly provide ease and comfort.
There is no feeling that something is pulling on your ear, nor the sense of a weight on your ear – studs are light, effortless, and most importantly, a chic accessory to wear.
Studs go with all sorts of attires.
Going for a casual grocery run? Wear pearl studs with any top, and you are good to go.
Going to a party? Wear your favourite diamond studs and make heads turn! However, the studs to gift on Rakshabandhan should be special. They shouldn't be just any studs your sister could purchase. They should be depictive of the brother-sister bond, and symbolize the love, affection, and sense of protection this relationship beholds. What better way to say all this than by the perfect heart-shaped studs by C. Krishniah Chetty Group of Jewellers?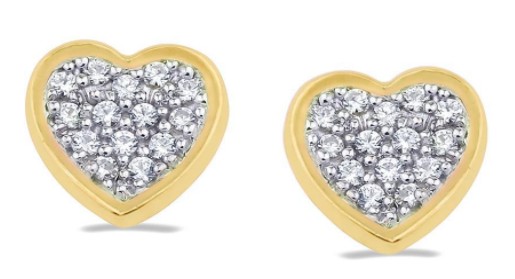 Go for simple yet elegant diamond stud earrings with a gold outline. Or, go for a unique design of the heart shape with half-gold, half-diamond encrusted stud earrings.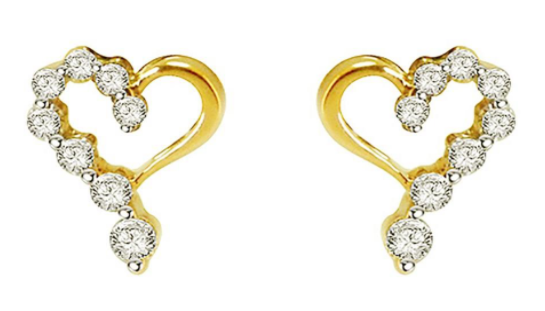 Apple Watch
As Apple products trend all over the globe, everybody yearns for one item or the other. Yet, while we do understand buying your sister the latest iPhone might not just be something you could afford, or want to purchase right now (because of the large dent it shall leave on your savings), you can certainly go for an Apple Watch Series 5, from the Limited Edition.
Albeit expensive, the watch is one way to show your sister how much she means to you, while also gifting her something that appears fashionable when worn, while also being very useful.
Another meaning of giving the watch:
Wrap it in a lovely box with a bow on top, and attach a note with it that says "No matter how much time passes, you shall still be my lovely, crazy sister who I'd give my life for, in a heartbeat". A gift that is meaningful and valuable – this can certainly qualify for the best Rakshabandhan gift for your sister.
Funky Key Chain
If you are a brother barely in high school, and don't have a lot of pocket money to spend on a gift, nor any savings but still want to give your sister a gift for Rakshabandhan – do not worry.
Money does not matter when purchasing a meaningful gift, it is the thought that counts.
Therefore, a simple and crafty gift bound to make anybody's day a tad bit brighter is a 4-leaf clover key chain.
A sign of good luck and fortune, pair it with a handmade Rakshabandhan card for your sister, and a mighty hug – and you shall have certainly made her day.
Finally know what to get your sister for Raksha bandhan? Get, set, go shopping!