Future in Technicolor
It's been noted that the previous generations have preferred classic gold and silver when it comes to jewelry. Although you would occasionally see them with classic rubies and emeralds, it was clear that pure gold and silver was their go-to glamour. However, the younger generation prefers everything colorful, whether it's in fashion or jewelry, which is why the future of jewelry looks bright, vibrant, and promising. With a varying palette of blues, reds, and greens, it's no doubt that we'll be seeing a future in technicolor for jewelry. Here are 6 jewelry pieces that you should add to your collection instantly, as they'll be part of the hottest trends of 2021.
REFRESHING TOPAZ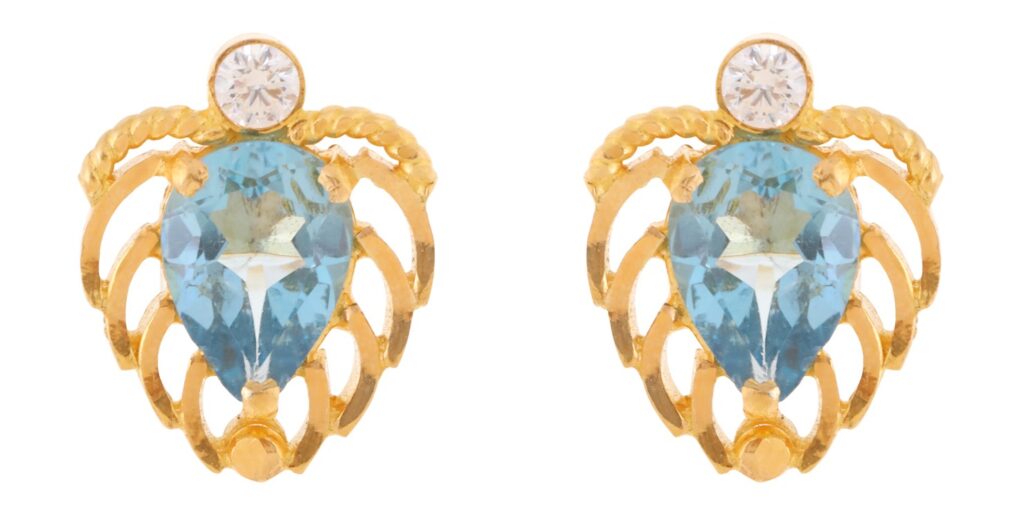 This sparkling blue is a standout in the color palette that'll be trending in the coming months in terms of jewelry. This breathtaking pair of topaz earrings from C. Krishniah Chetty Group Of Jewellers are made from pure 22kt gold and have a glimmering diamond and topaz set into each piece. The refreshing shade of this blue topaz will brighten up any outfit you wear, making it a must-have for your jewelry collection.
LA VIE EN ROSE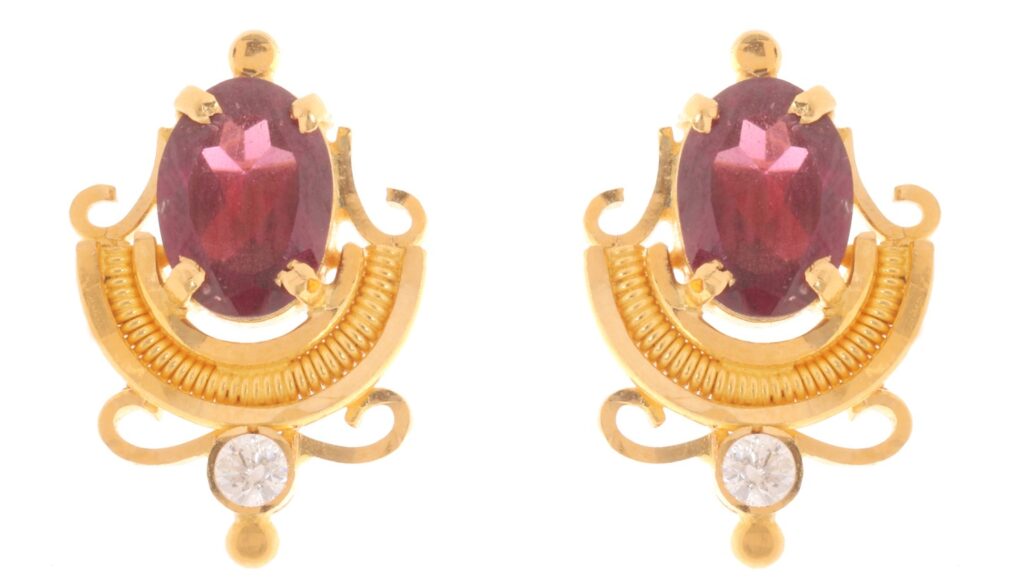 For those who prefer a darker and more classic look, rhodolite garnets are the ideal gems to be rocking in 2021. The deep and classy rose shade of the rhodolite sets the mood for a sophisticated look while the diamonds set in these 22kt gold earrings from C. Krishniah Chetty Group Of Jewellers had a brightening sparkle that'll surely dazzle everyone that crosses your path. The classic warmth of the gold binds all the colors together with its traditional elegance.
CUNNING GREEN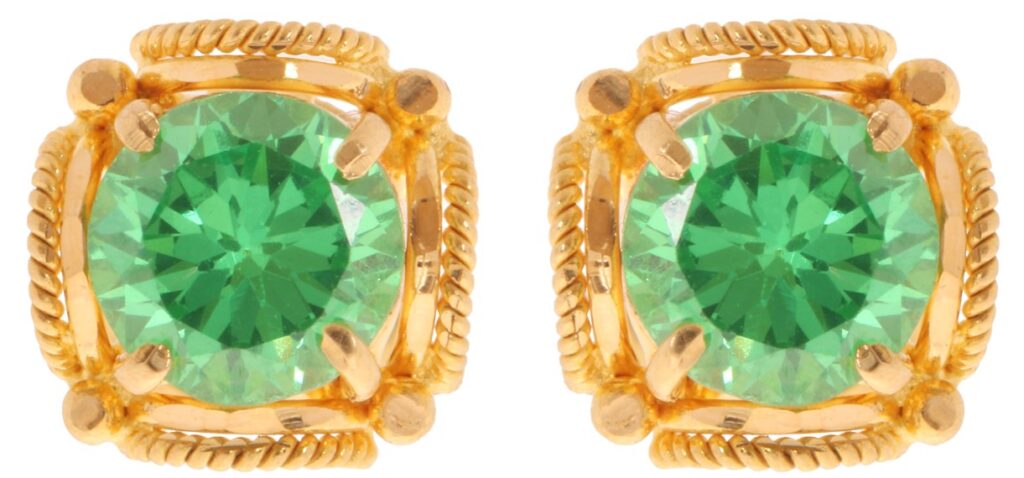 These 22kt gold gem-set studs from C. Krishniah Chetty Group Of Jewellers are proof that you can never go wrong with some sharp green in your jewelry, whether it's gold, silver, or platinum. This cunning, glimmering greenstone, combined with the timeless beauty of the gold, will serve as the color statement of any look that you'll rock in the upcoming month, which makes it a must-have if you want to revamp your jewelry collection according to the hottest new trends of 2021.
CLASSIC ELEGANCE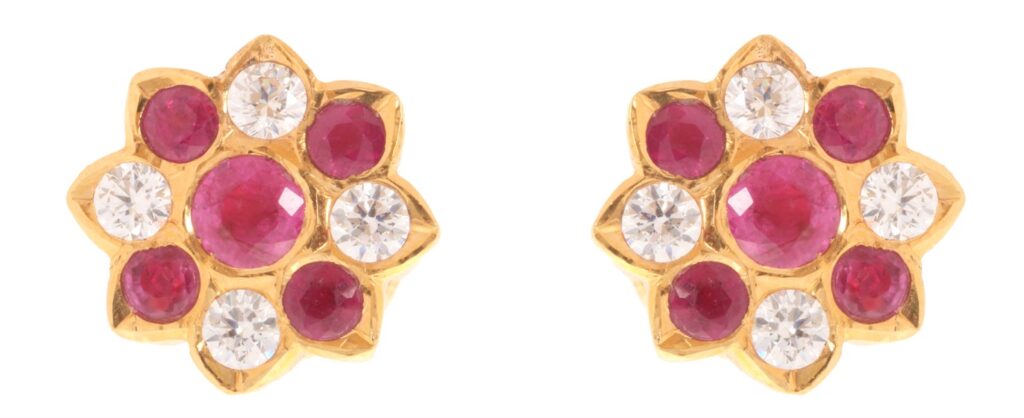 Ruby is one of the few classic gemstones, adored by the older generations as well the younger ones, that won't be going out of style any time soon. This gorgeous pair of ruby, diamond, and 22kt gold studs from C. Krishniah Chetty Group Of Jewellers is the perfect mix of traditional and modern with its classic gem-set gold combo and the minimalistic design. The sparkling white of the diamonds complements the moody shade of the rubies, creating the perfect color statement to rock in 2021.
ENCHANTING AMETHYST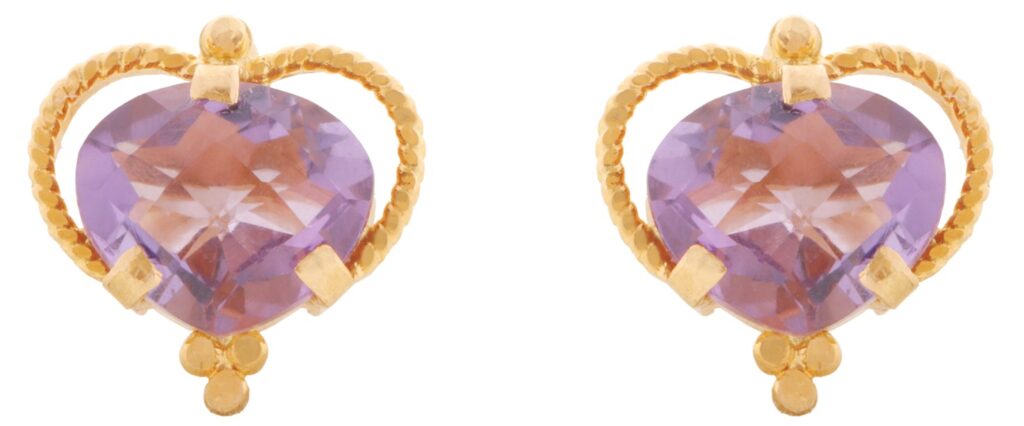 There's something undeniably mystical and enchanting about amethysts that take your breath away as it adds just the right amount of sophisticated glamour to any outfit you pair it with. These beautiful gold studs from C. Krishniah Chetty Group Of Jewellers capture the alluring beauty of amethysts perfectly with their unique design set in pure 22kt gold. The color-shifting feature of amethysts is what's truly dazzling about the rare stone and will turn heads in every room you enter.
SAPPHIRE PROPOSAL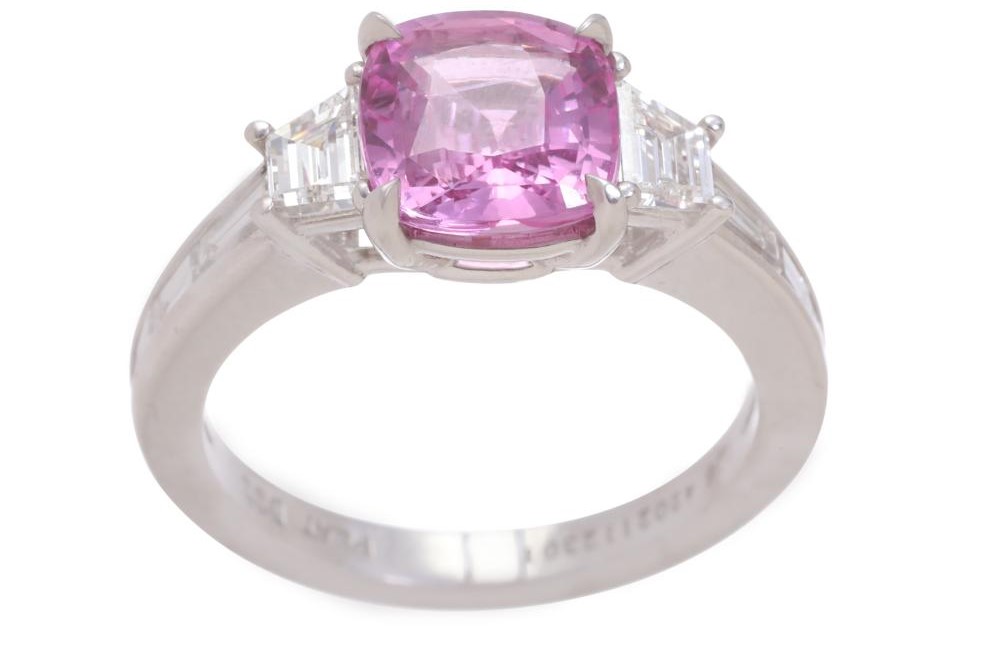 Last but not least, this platinum ring from C. Krishniah Chetty Group Of Jewellers is a great example when it comes to including colors in your jewelry in the best possible way. For those looking to pop the question soon, the cool-toned padparadscha sapphire surrounded by sparkling diamonds is a bold and beautiful statement that makes this ring the perfect candidate for the special moment. However, the jaw-dropping beauty of this high-end ring doesn't need a special occasion to rock it, so get your hands on it now to keep that glimmer all your finger all 2021.
C. Krishniah Chetty Group Of Jewellers has everything you're looking for and more when it comes to jewelry, ranging from timeless gold and modern silver to high-end platinum and unique gem-set jewelry in just about every color, promising a bright and vibrant future in jewelry for the younger generation. Shop all these colorful pieces of jewelry from C. Krishniah Chetty Group Of Jewellers to keep in touch with the hottest jewelry trends and stay in style all through 2021. Plus, C. Krishniah Chetty Group Of Jewellers offers free shipping on all orders!