Celebrating New Beginnings: 5 Things to Do This Ugadi
Mango leaves and refreshing coconuts – the current ambiance only exclaims one thing:
UGADI IS COMING
Countless names, numerous interpretations, yet one noble goal: bringing everybody together with the hues of the Rangoli and the blessings of a beautiful year ahead.
What is Ugadi?
Often called Yugadi, "Yug" means an era, and "Gadi" means the beginning. Thus, Yugadi celebrates a new year, and a new spring's commencement.
While the past year was lockdown-filled and pandemic-ridden, this new year, let's breathe life into our moments and be hopeful for a better, prosperous year, by celebrating Ugadi in full force.
5 Unique Ways to Celebrate Ugadi
Yes, rangoli, mango leaves, and family photography are a big part of theUgadi festival, but that is not all.
Here are 5 ways to make your Ugadi a bit different, and a lot more fun this year.
1. Embrace the Doll
In Marathi culture, Ugadi is called GudiPadwa, where "Gudi" means a doll.
What's a better way to celebrate Ugadi than by embracing what the name itself entails – a doll!
This year mark the commencement of spring by paying tribute to mangoes and all that the Ugadi represents by rekindling the old practice of creating bamboo dolls with leaves of Neem and Mango. The combination of something bitter like Neem and sweet like Mango shows the different kinds of experiences we have in a year, and how we should be prepared for them.
Tie the doll in corners of the home, to continue reminding yourself of the beauty of traditions and the birth of a new, hopefully better, era.
2. Dreamcatchers!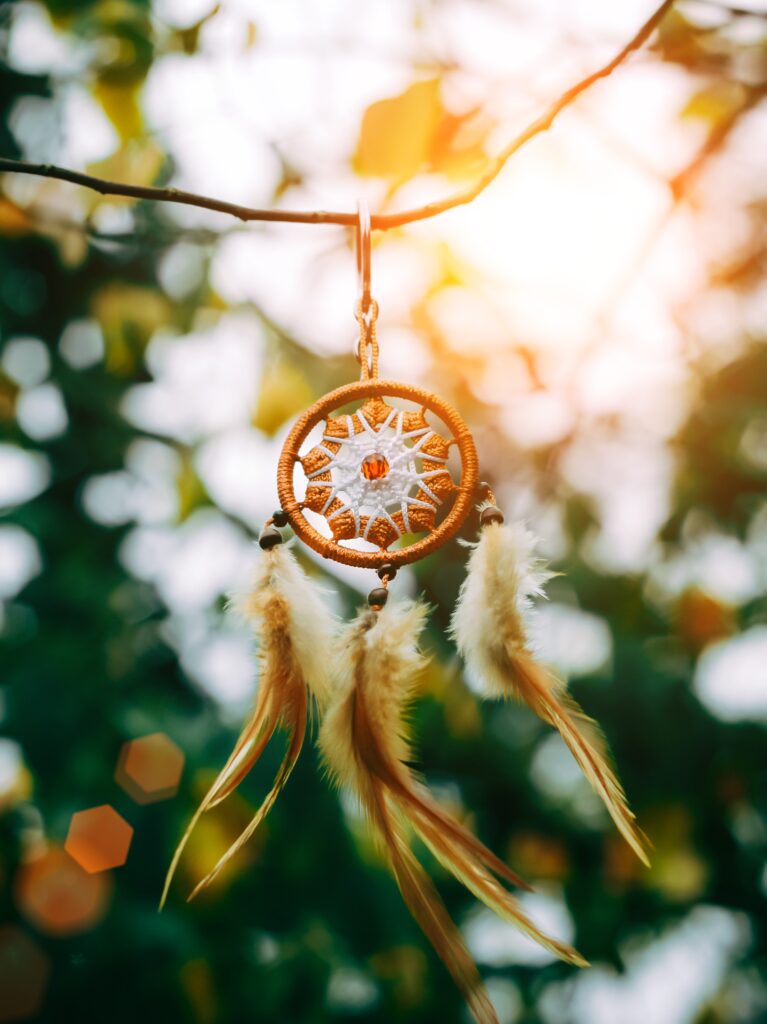 Let your creative juices flow by giving life to your mango leaves.
In the past years, you may have been used to setting up mango leaves hanging at home entrances or in the doorway. This Ugadi, invest in a beautiful, ethnic dreamcatcher, and tie colorful mango leaves by its ends.
While the dreamcatcher brings in positive vibes and hopeful thoughts, the overall ambiance of the home will be transformed into a cozy, beautiful haven of optimism.
3. Plant a Mango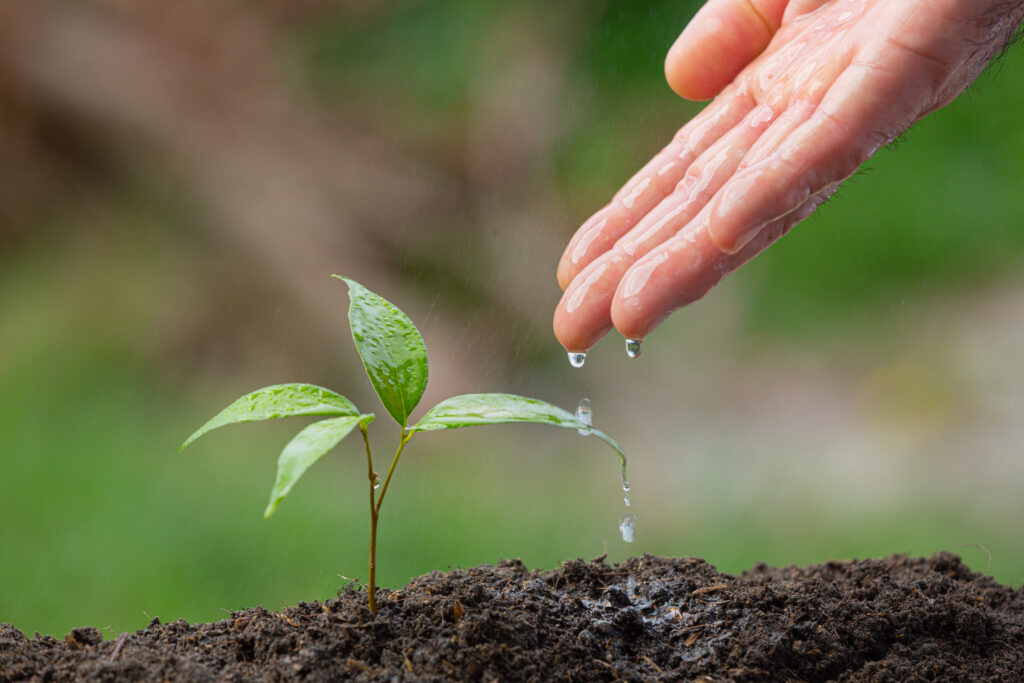 This festival is when we prep for a new year – a new beginning.
What better way to prepare for the future ahead than by participating in an act that bears fruit (literally!), in the present and future?
Purchase a few mango saplings or get a mango seed. Have your children lend a hand in the digging and planting and sow the mango plant in the Earth.
While this will give you another playful activity to perform with the children, it also hints towards a greener, sustainable future – something all of us should aspire towards.
4. Get Your Fashion Game Up
Of course, no matter the origins of the festival, it is indeed – a festival.
Therefore, it is time to elevate your fashion game, bring out your game-changing shalwar kameez's and sarees, and get ready to stun wherever you go.
Our suggestion: Go bright!
Choose bold, bright, neon hues and pair them with ethnic and truly Indian chappals or khussas. Add a bit of nail paint, and a dazzling set of jewellery, and you will be good to go.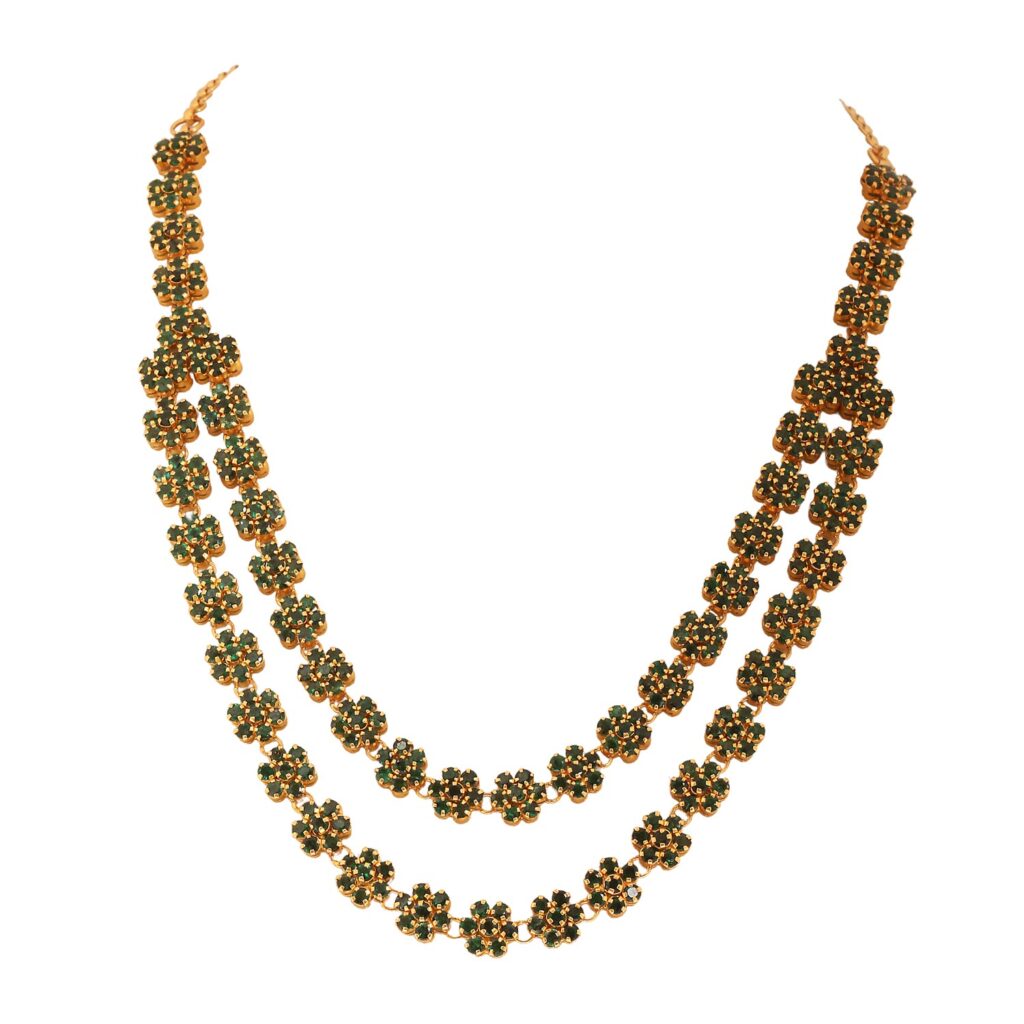 Something gold and grand, yet chic like this two-tiered gold necklace works exceptionally well for an occasion like Ugadi.
5. Making Murukkus – Or Enjoying the CKC Hamper
Considering the lockdowns haven't completely lifted yet and social distancing remains mandatory, celebrate this GudiPadwa by bonding with your family – especially the little ones.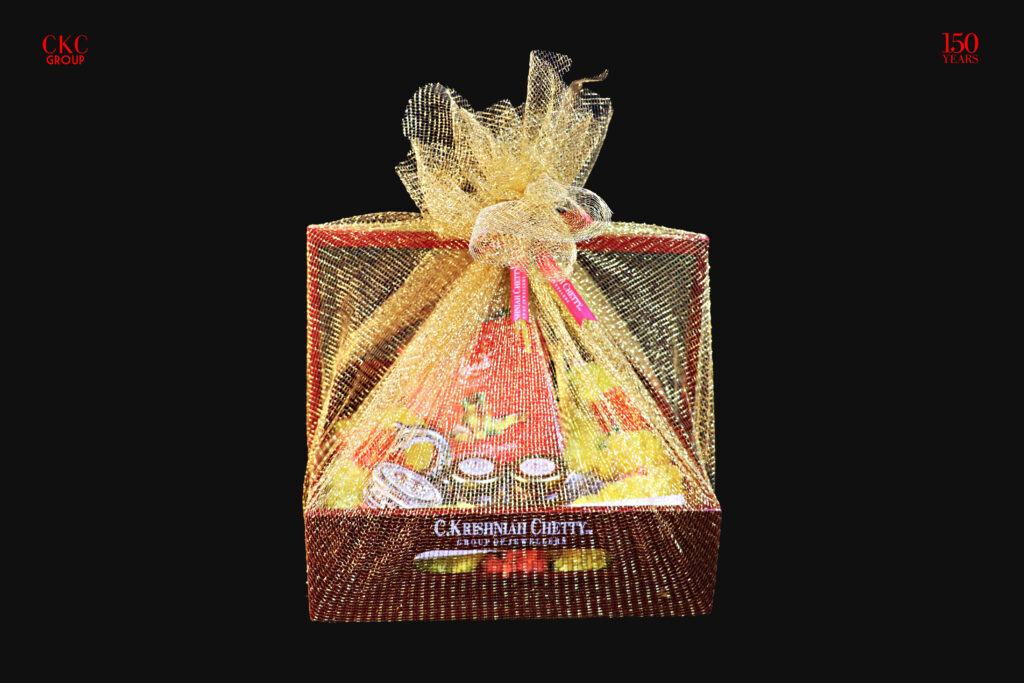 If you have children, this is a good time to educate them about the origins of Ugadi, the significance of mangoes, and of course having them try their luck at making Murukkus. Savory, crunchy, golden, and a lot of fun to make, the young ones will surely love their time in the kitchen.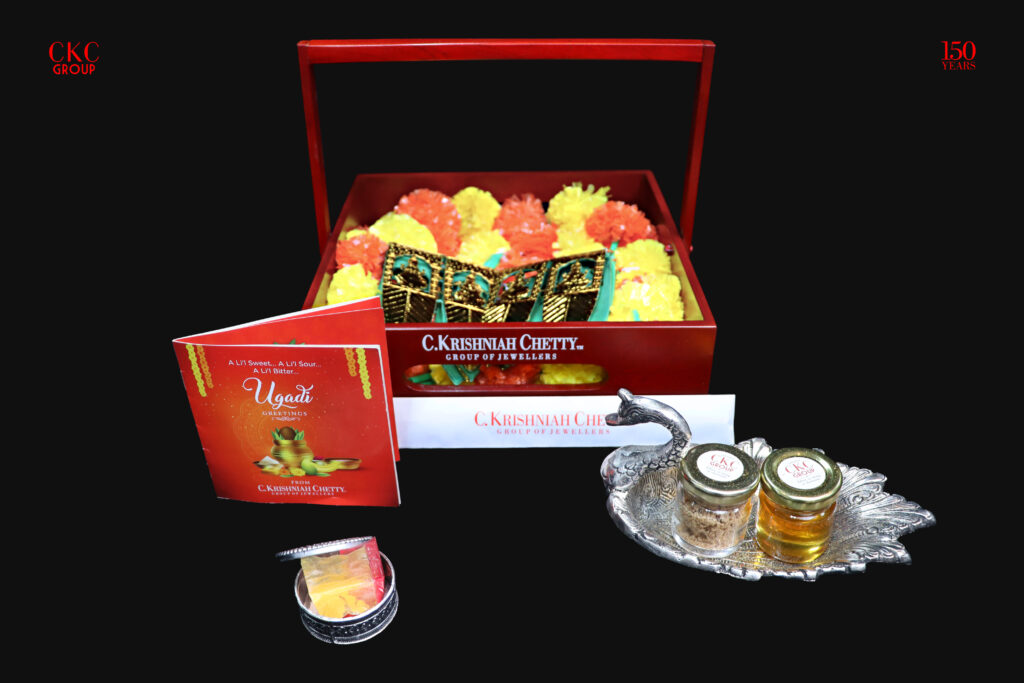 Or, if you're not up for a kitchen visit this festival, enjoy the Ugadi hamper by C. Krishniah Chetty Group of Jewellers this year instead. With a marigolds garland, antique finish swan tray, organic honey, organic jaggery, turmeric, and Kumkum powder, mango mala, and incense sticks, it captures the essence of the festival well enough to double the enjoyment!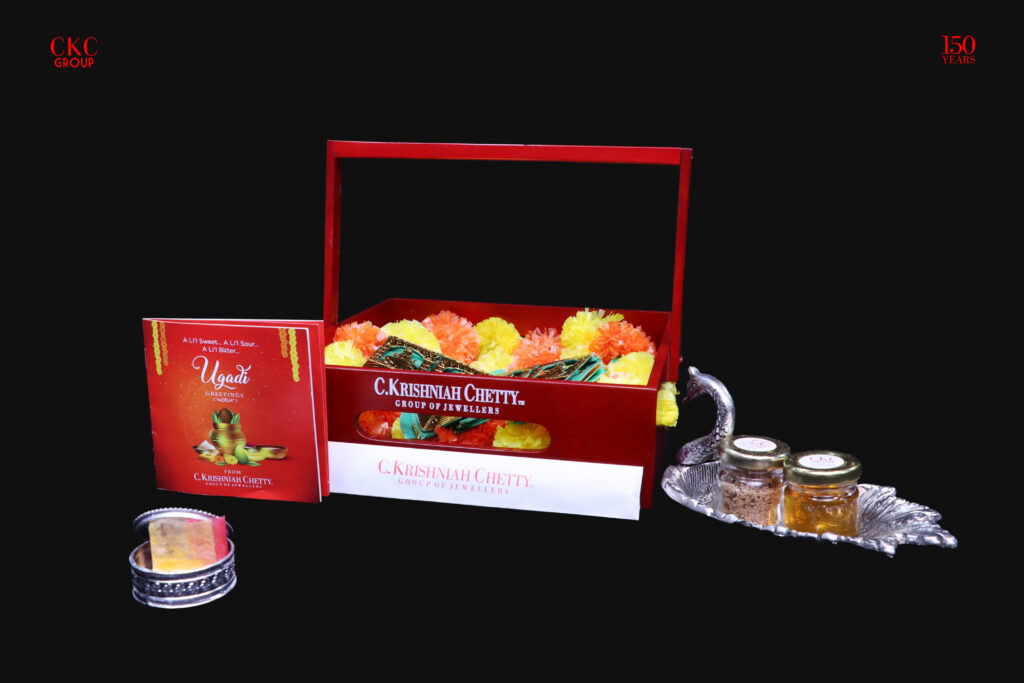 Let's Celebrate
The new year is here and we at C. Krishniah Chetty Group of Jewellers have our preparations in full swing to enjoy the Ugadi.
If you don't have anything special planned this year, or wish for something new instead, follow our 5 unique Ugadi tips, or get the Ugadi hamper to get into the spirits of the festival.
The hamper comes in reusable packaging, all things sweet, sour, and bitter, and of course – some major discounts!
Happy Ugadi!