Trends that will influence Jewellery World in 2021-2022
As the world observes a global paradigm shift in due to the COVID-19, a definition of 'new normal' to lead lives has been discovered by people and businesses to live and earn. Hence,this 'new normal' has set the foundation of trends that will influence Jewellery Industry in upcoming years of 2021 and 2022.
These trends are categorized as Macrotrends and Microtrends and Experience-Based trends, influenced by a plethora of behavioral patterns that portrays:
Up-liftment of pre-existing notions and approaches which is now seen as a need
in current times.
Fore sights empowered by environmental shifts and social changes.
Lets have a look at these trends for 2021-2022:
Macro-Trends
#SilolessVision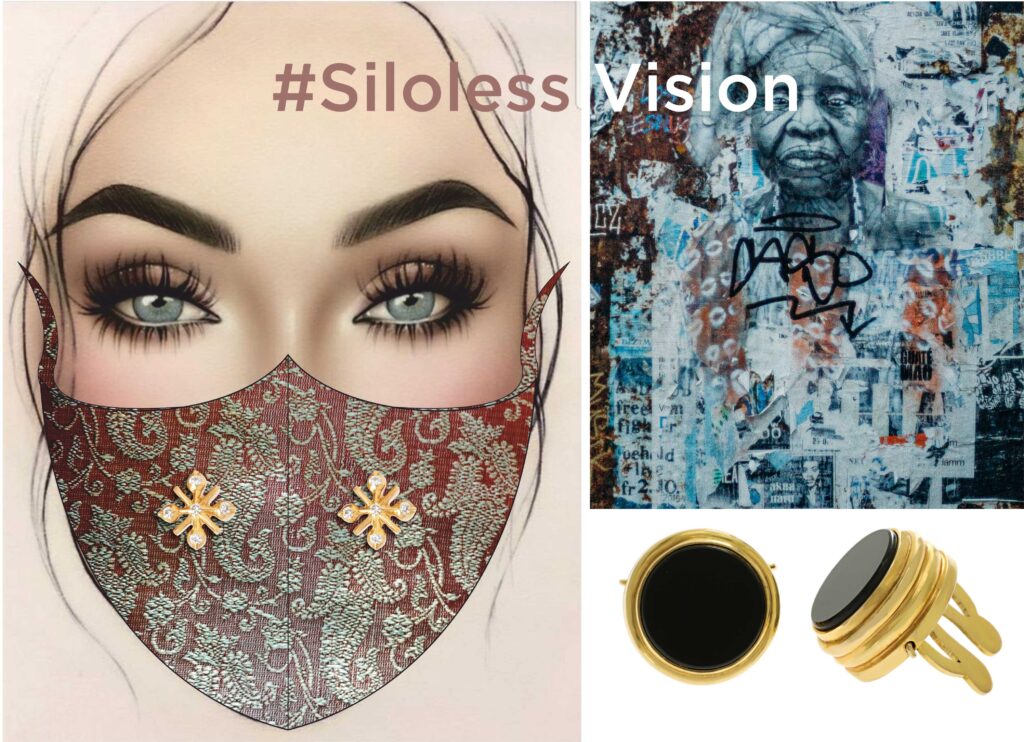 The Jewelry industry joins the social causes around the world by interpreting their perspective through their products. The brands, especially independent designers successfully portray their intention of opening and accepting new beliefs and cultural values.Jewelry brands will be changing ways of business processes, customer engagement, product service, etc.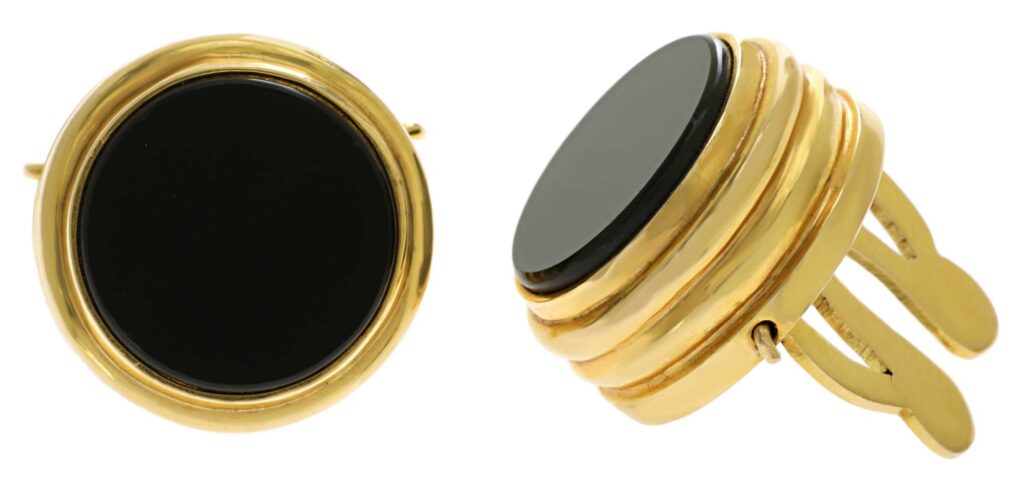 Carry a bold statement on your shirt with these black onyx and yellow gold unisex cufflinks.
A gender- fluid design is what you are looking at here to fit into yours as well as your partner's formal wardrobe.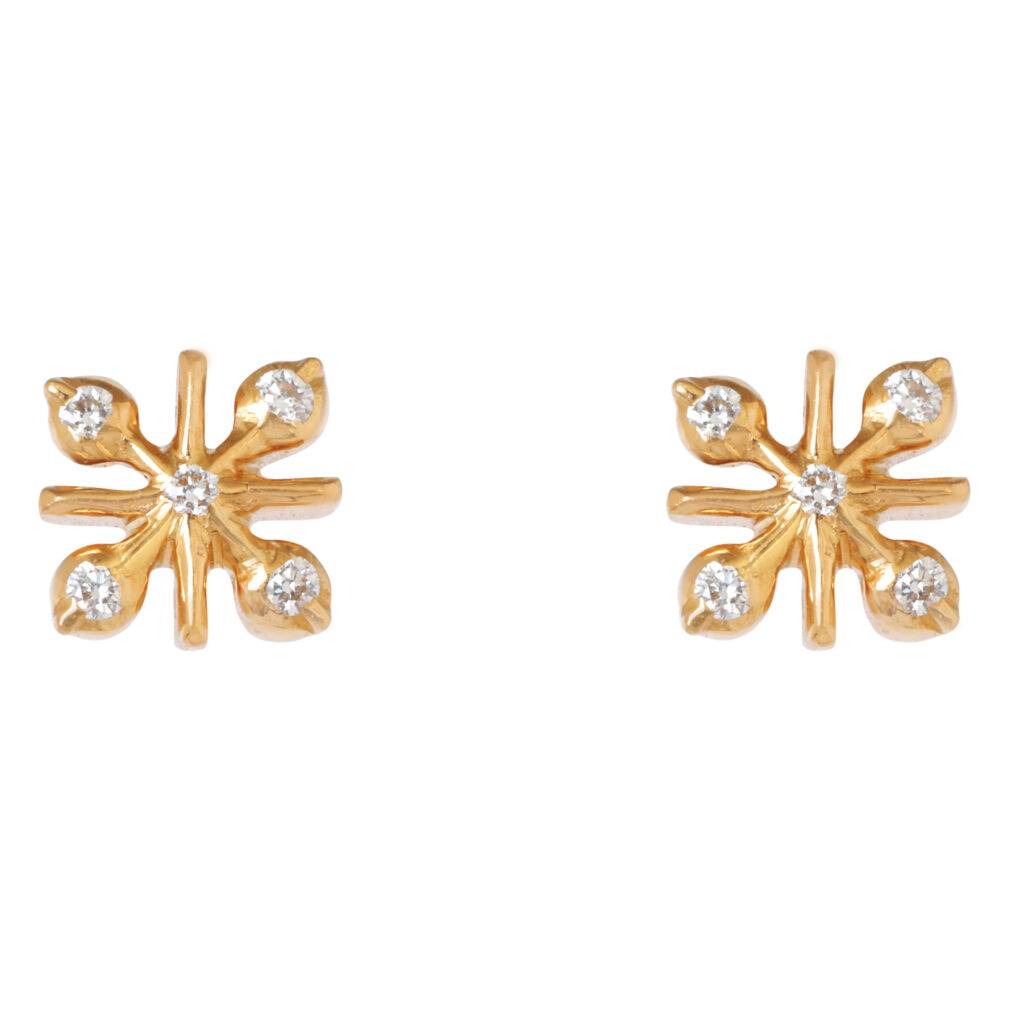 Here, you are looking at something to bling your ears in your simplest attire yet accessorize that trendy mask of yours for future. This pair of 22kt yellow gold tops with radiant diamonds set in traditional close setting is a go-to jewel piece to satite your hedonistic desires.
#Slowceleration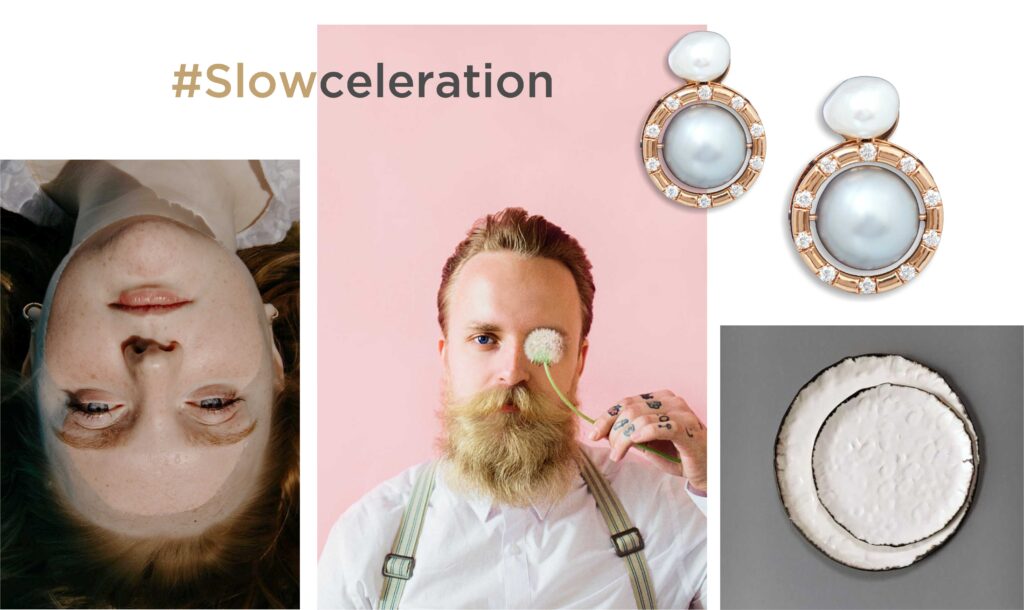 Slow-celeration is a philosophical approach to life which is also relevant to jewellery because a jewel piece means to be an amulet of life. Slow design movement in the design world has found more relevance in today's time as the world is seeking for sustainability, revival and a connection to nature. The consumers wants to adorn the jewelry as a reflection of their beliefs and values inherited deep into their spirits. The materials, shapes, stones that define the consumer of who they are, are more relevant to render in jewelry in these times more than ever.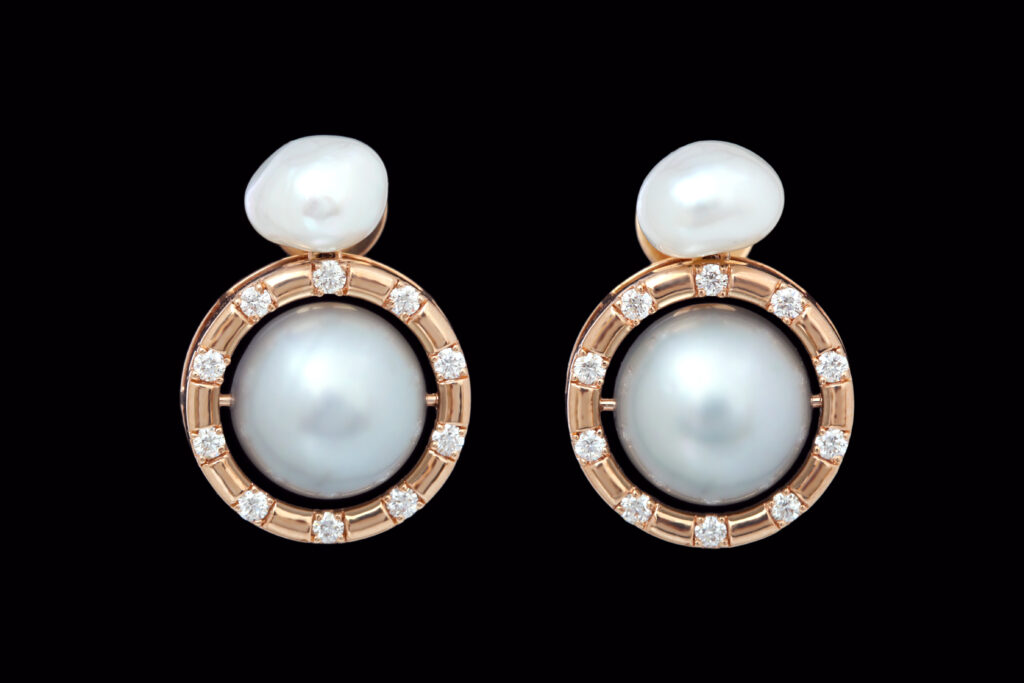 Isn't this dazzling pair of pearl and diamond drops too alluring to wear just when needed? Come on, spoil yourself a bit and adorn this lush jewel to dress up for your virtual parties, marking yourself as a trendsetter.
#Opti-minimalism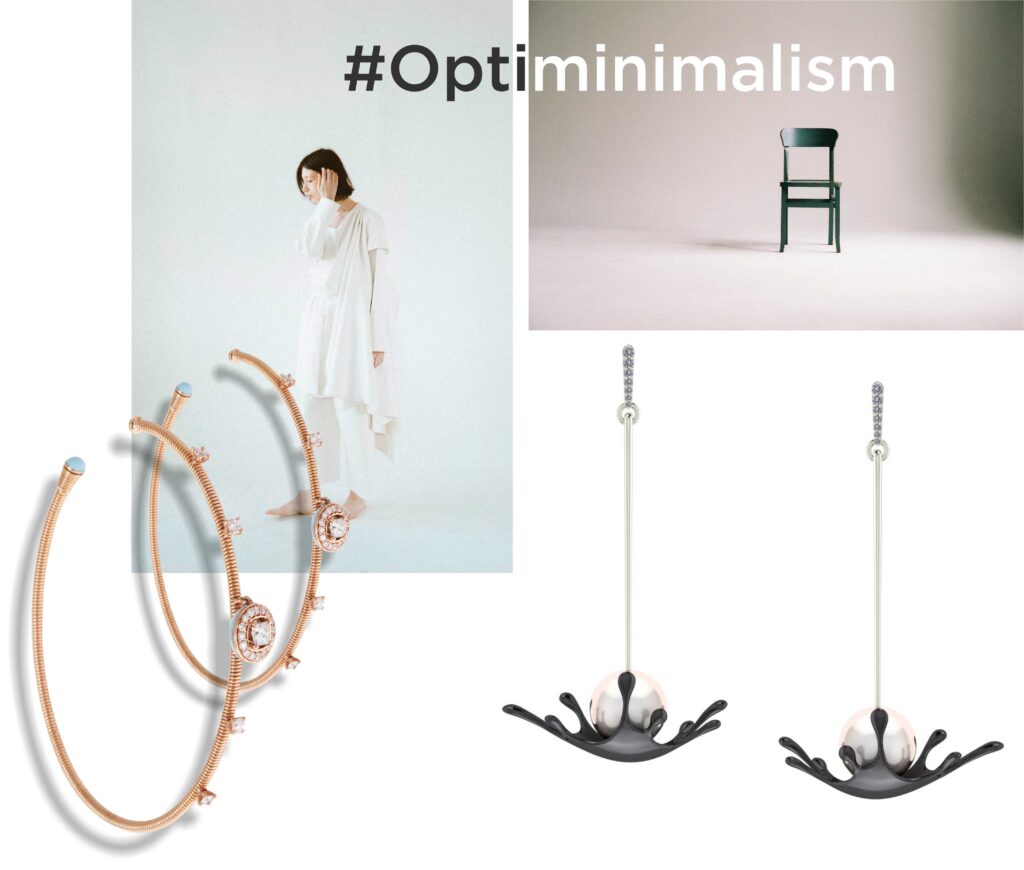 The current environmental and social changes spur the relevance of 'Less is More'. Hence,
Opti-minimalism is seen as a sustainable and minimal approach to leading lives and the same is reflected in consumers' buying behaviors.
Consumers would not need something which is luxurious in current times unless the product has a meaning to it. Brands need to incorporate a meaning value in the sales and storytelling of the product.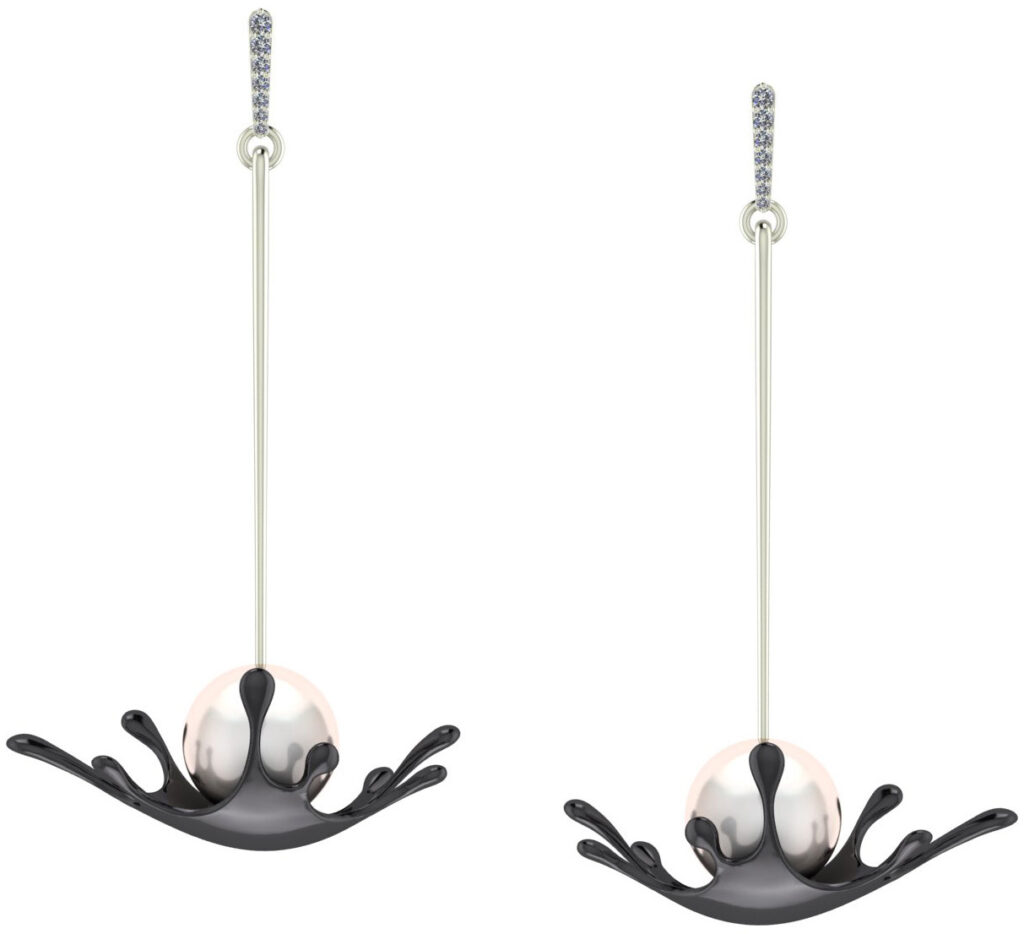 Are you an artistic soul craving to reflect art in your jewellery?
Then here is this award winning pair of minimal pearl drops designed just for you. Flaunt these bold splashes dangling down to your shoulders with a contrast of rich pearls.
The jewelry will now be witnessing the evolution of linear, post-modernism and geometric design language resulting in simple yet collectible pieces.Brands will be designing and selling the collections by items not by sets and there will be a scope of mix-matching in the collection. A new category of jewelry will be seen called gender-fluid products targeting millennial and Gen-Z.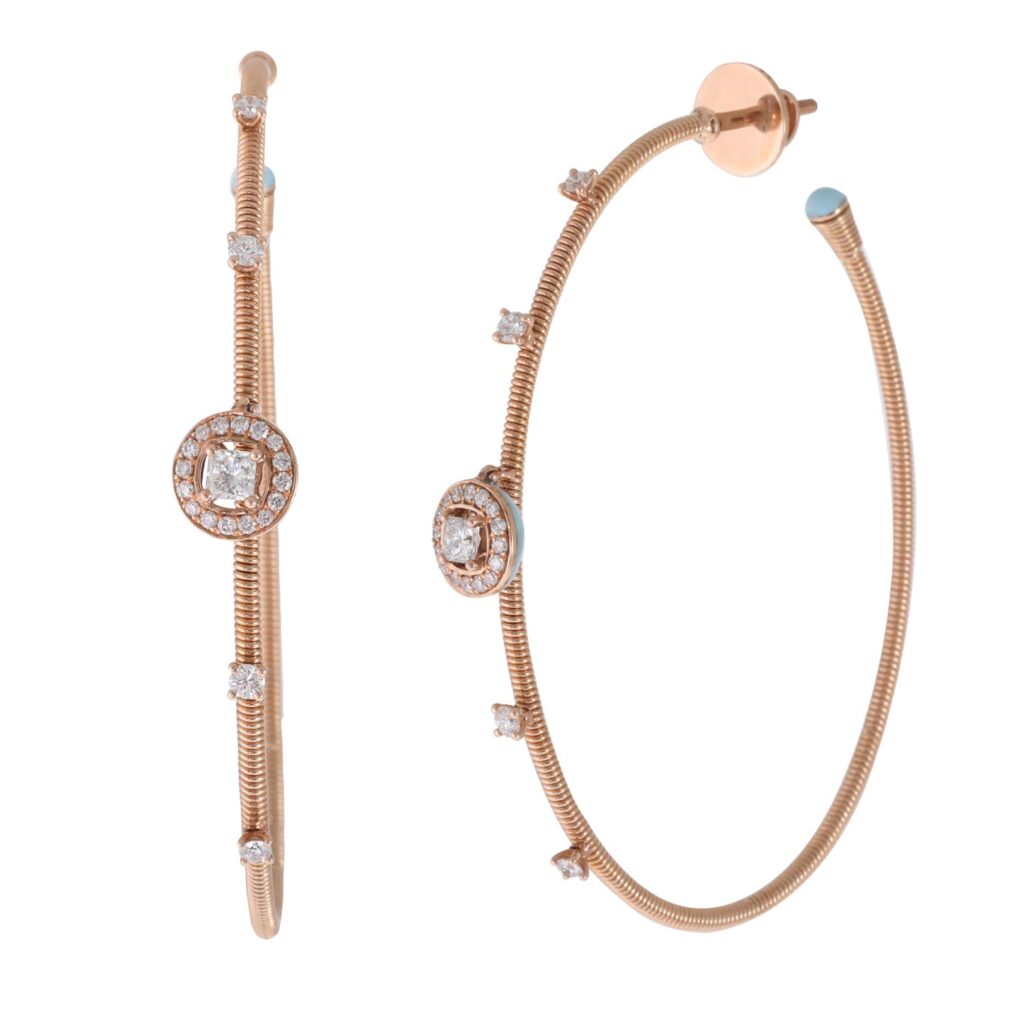 Make an elegant statement while you do zoom call meeting with a gleam of this minimal yet elegant sleek diamond hoops with a subtle quirk of mint blue enamel.

#SpiritualLeisure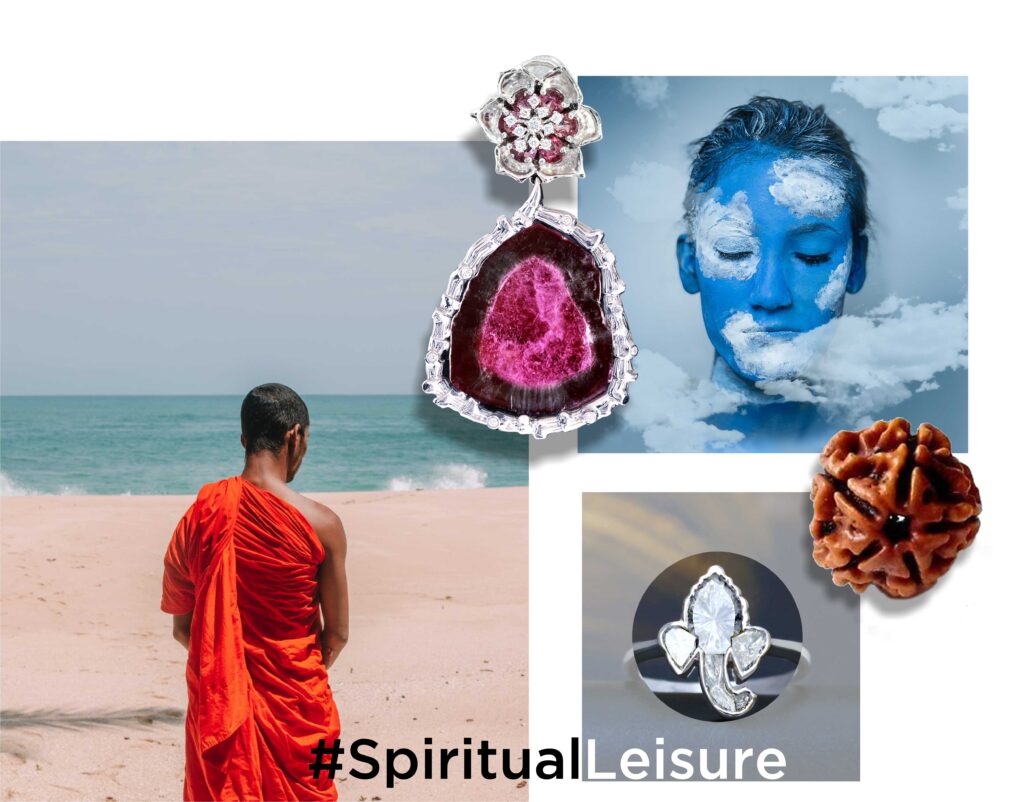 The unprecedented times have drawn the human race to indulge in self introspection and seek
spiritual paths to gain mental and emotional strength to stand strong. Hence, jewelry brands seek
to bring spiritual flavor to the products with use of crystals, minerals, healing gemstones, gemstones with inclusion. Rough materials encrusted by nature are now considered precious as it is a philosophical metaphor for finding beauty in imperfection. Hence, these rare pearls of wisdom are gaining more importance than ever.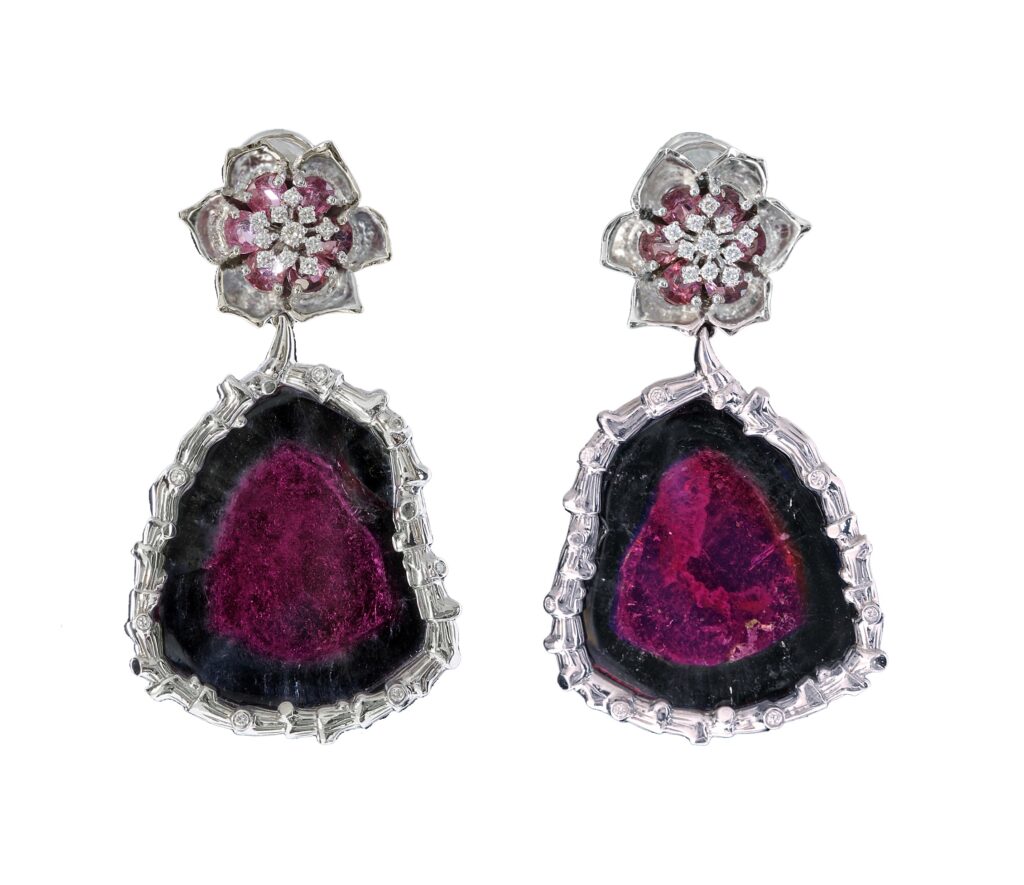 Perfect Imperfections! The phrase that hovers on my thoughts when I look at the beautiful inclusions of
these vibrant Pink Tourmaline earrings. Forged in white gold and accentuated by diamonds just enumerates the nature's spell of this imperfect wonder.
Micro-Trends
#LocalPride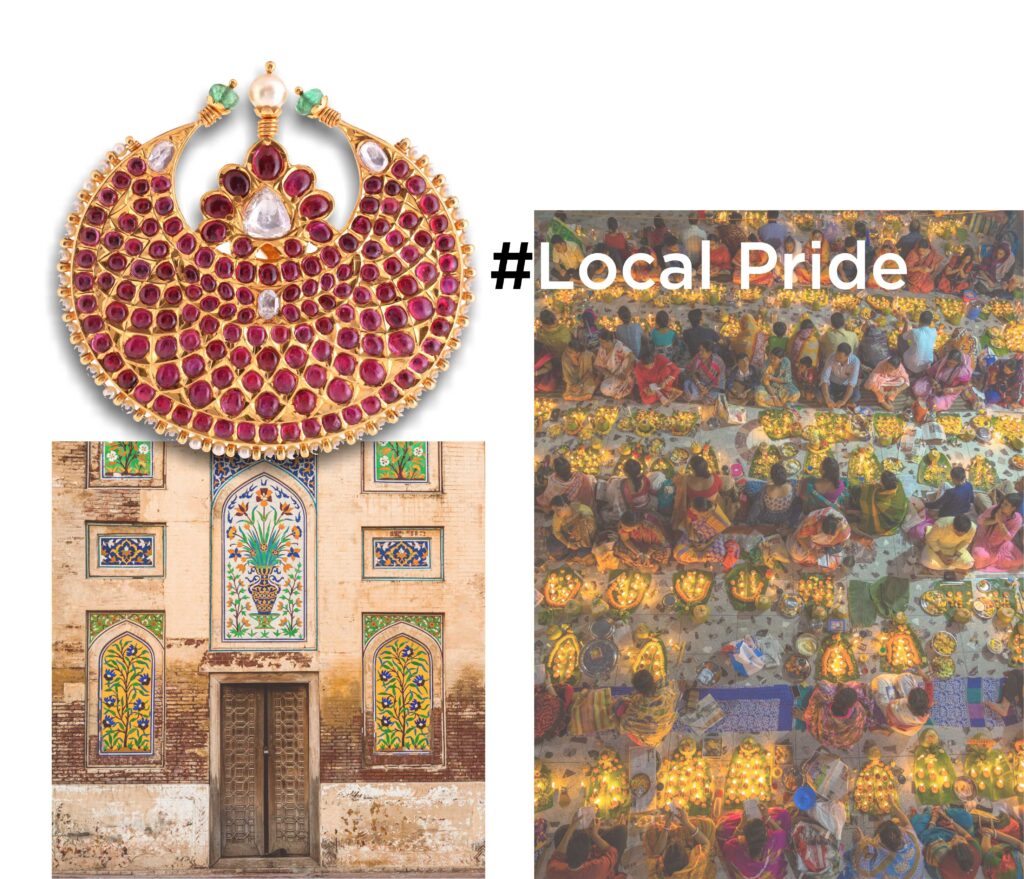 There will be an upliftment in having a responsible behavior towards supporting local economies due to the restriction in international travels and trades. Hence, consumers will play a vital role in boosting the local economies by approaching local brands, designers and artisans and will gain a sense of empowering their own cultures and values.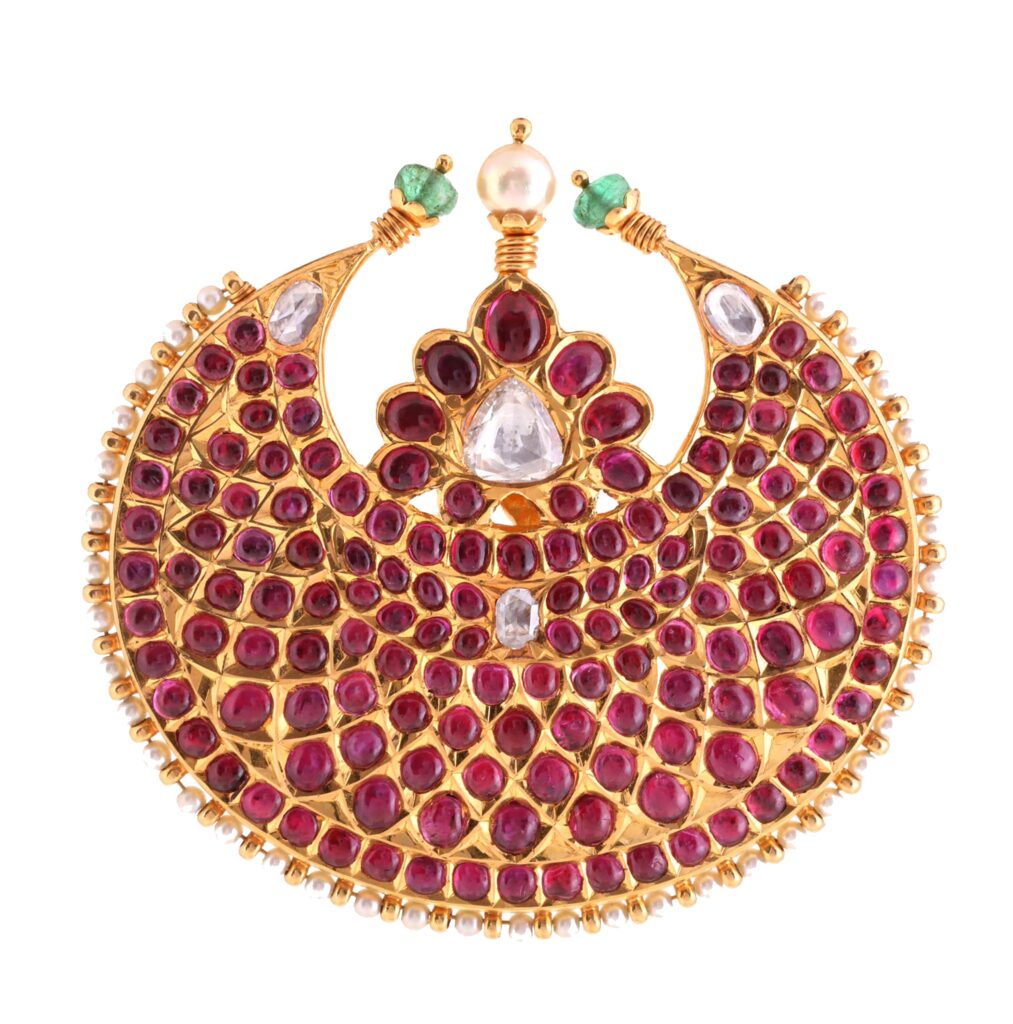 Get a glimpse of the rich Indian heritage in this finely crafted yellow gold pendant encrusted in cabochon rubies and rosecut diamonds, crowned with emeralds and pearls. Set in traditional close setting, this masterpiece is a metaphor for the rich art of Indian Jewellery making. Team it up with your traditional Kanjivaram sari. I assure, you will mark your statement that none can match.
Jewellery would reflect the local pride by reviving the traditional art of crafting jewellery, support the rich cultures and crafts of their land as now is the opportunity to recognize and acknowledge our deep rooted values and ingenious cultures with dignity and pride.
#ConsciousSpending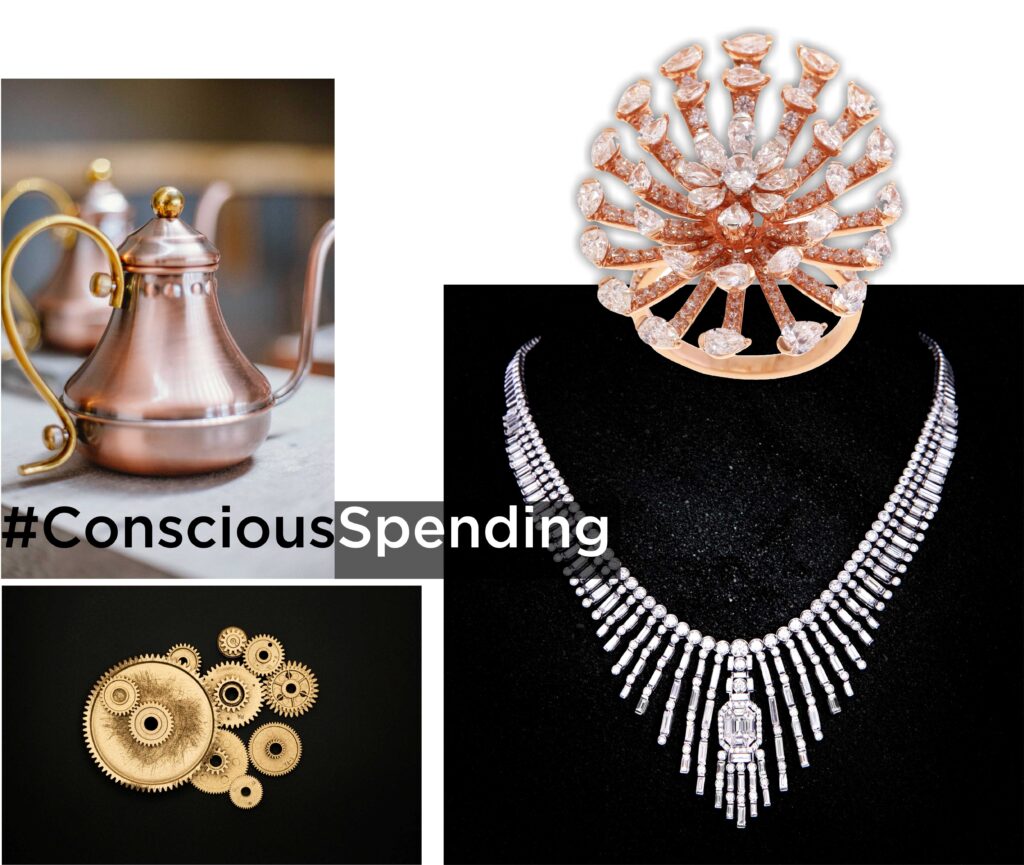 There will be a more conscious attitude in the consumers towards buying luxury products and a
downfall is certain in impulsive/ spoilt buying habits. The consumers may buy one or two less products and would rather look for fine craftsmanship in a product as they will prefer quality to quantity.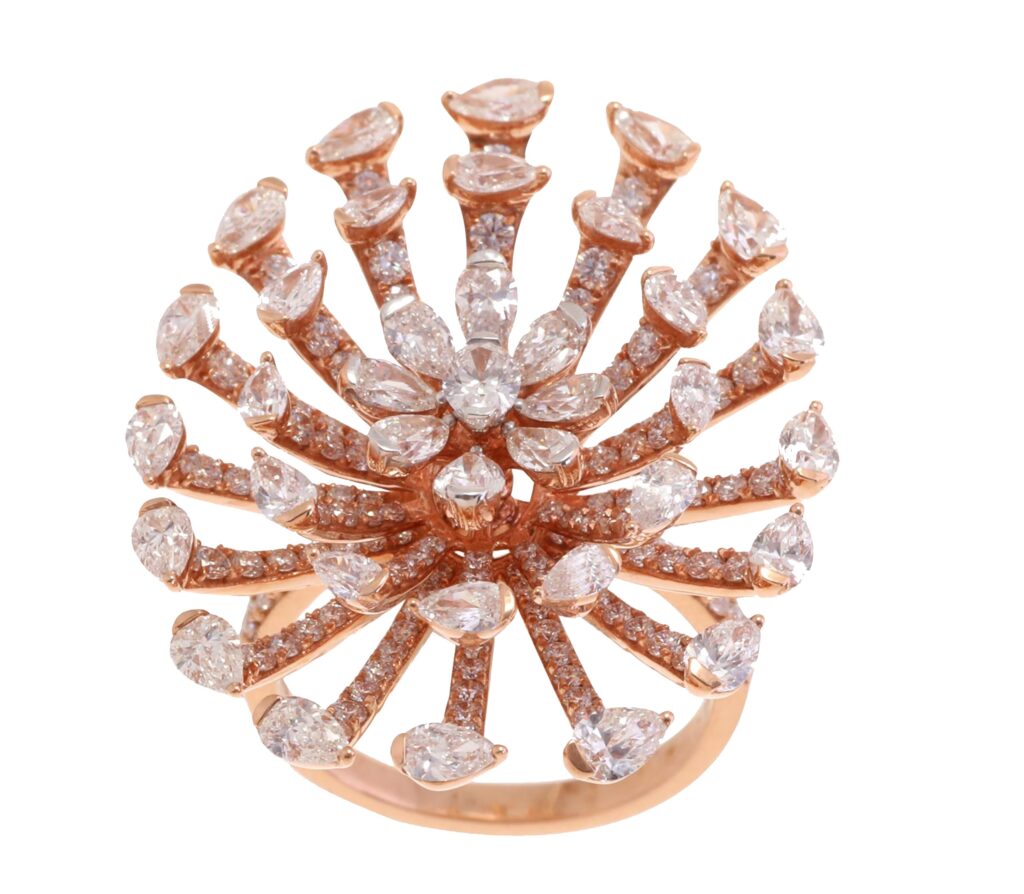 A conscious mind daring to own a luxurious jewel piece in these critical times is applaudable. Reward yourself with the vibrant glitter of rose gold statement ring with diamonds, enumerating to the radiance of this masterpiece of modern art and craftsmanship.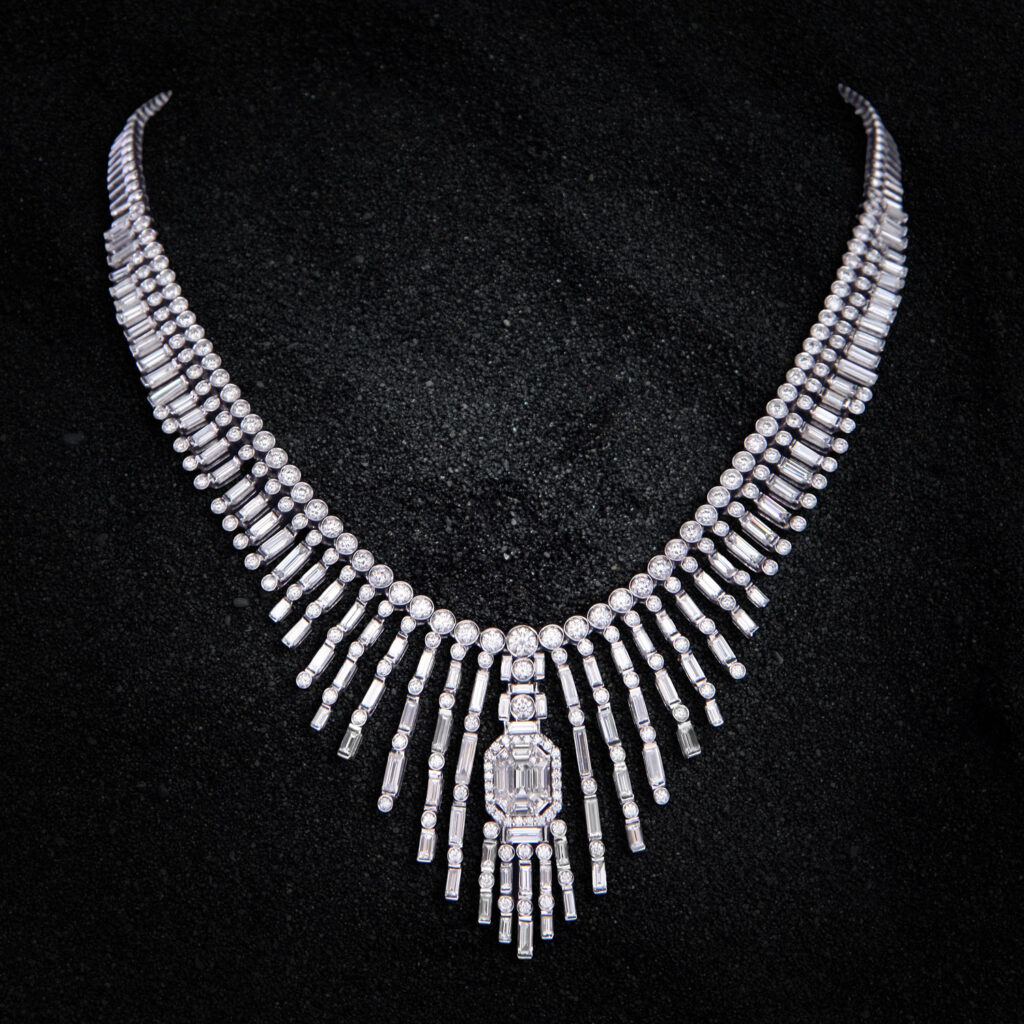 Wedding season is ringing bells and yet not assured where to find your perfect necklace? Well, you have
found right what you were looking for- an exquisite white gold necklace encrusted in sleek baguette, round and emerald cut diamonds to savior your contemporary soul
#Authenticity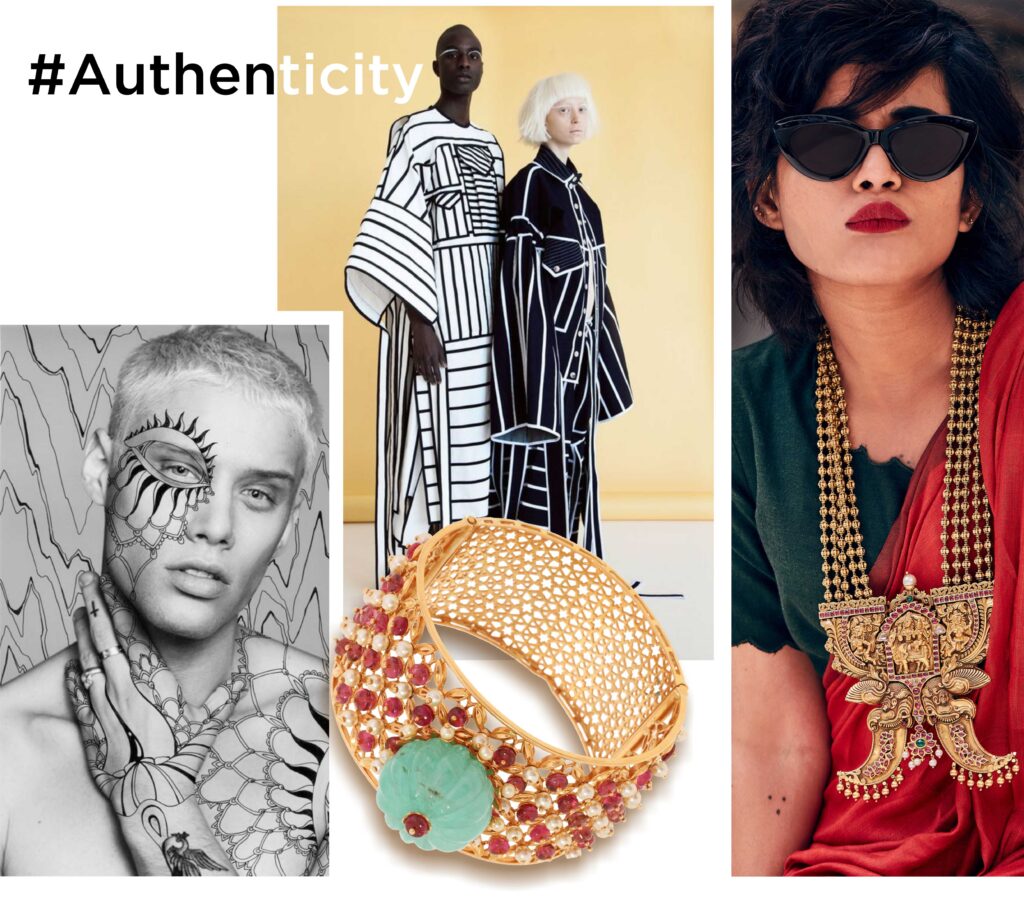 Brands will aim to be identified as a name that stands out in jewelry industry by portraying their authenticity through the eyes of the products which adds beauty to the brand.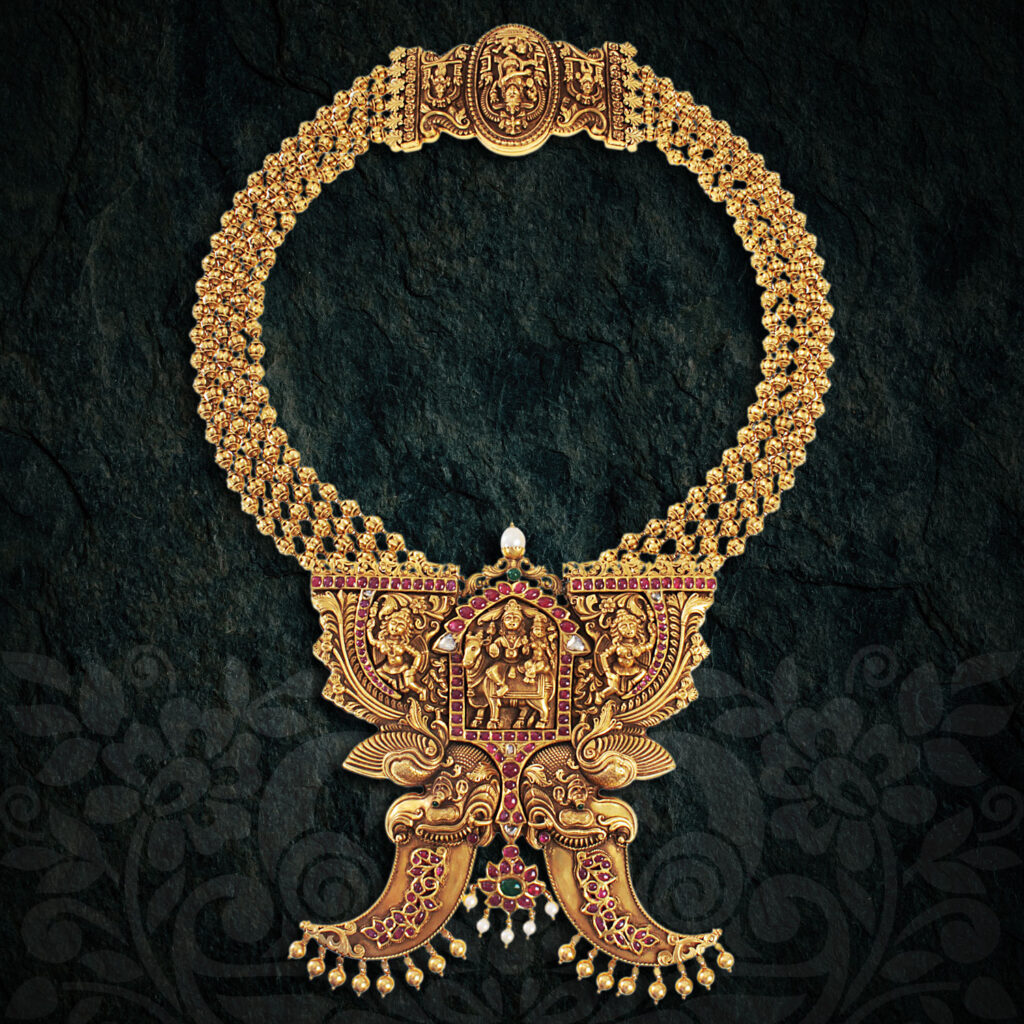 The grandeur of this exemplary temple necklace would definitely beat your COVID blues. Adorn this rare design, a storyteller of rich heritage in itself, finely crafted in yellow gold and accentuated with rubies and pearls.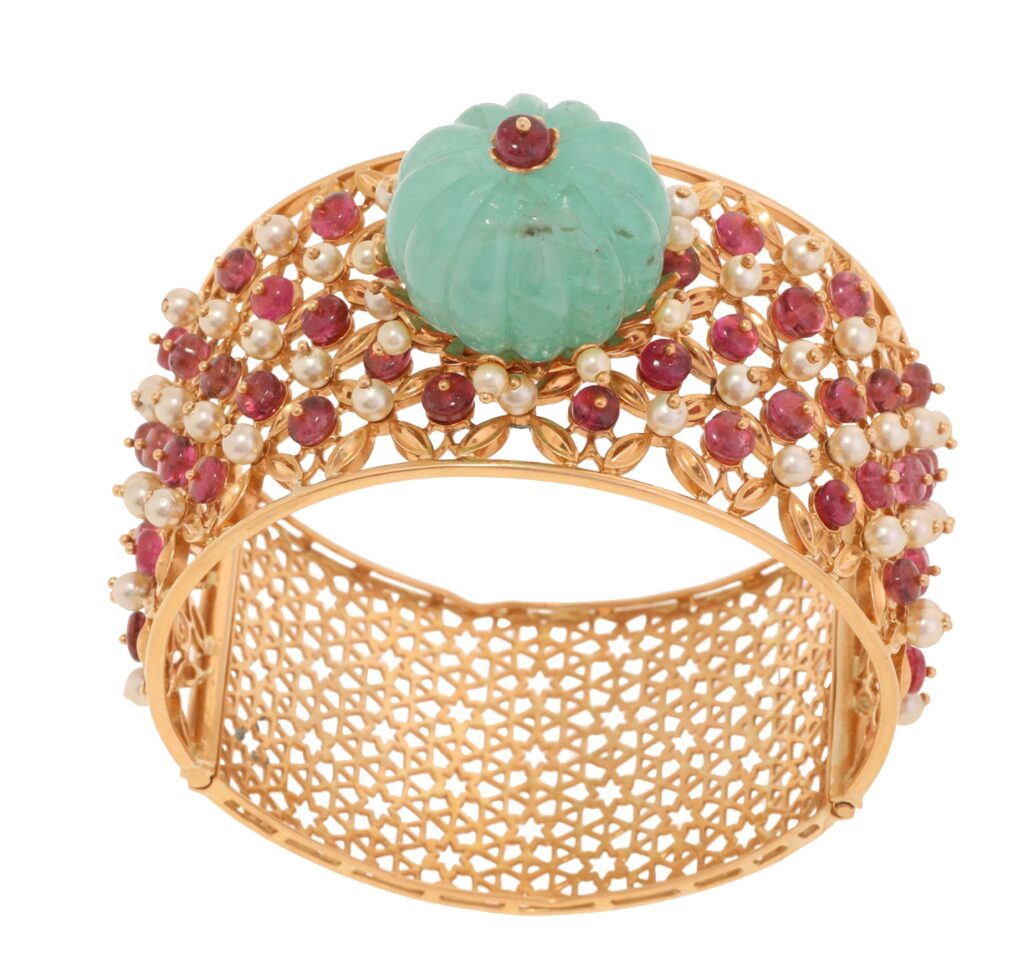 I hear a fine-tuned echo of traditional and contemporary design language from this pumpkin emerald and ruby bangle. Spur your creativity to pair this piece of art with your show stopper dress.
Experience – based trends
#EmotionalTech
Brands must be more active on social media and other online platforms to acknowledge being in present. They must engage with customers more creatively, for example: live events, online collection launch, storytelling, virtual visits to factories, etc. which gives them sense of engagement
#Inclusivity
The customers will experience the luxury of inclusivity with the brands where they will feel engaged and important to the brand. Being inclusive consistently with the brand will be expected by the customers as an aspirational value.
#PhygitalExperience
Jewelry brand should develop offline and online experiences more actively for customers that may give them a platform to learn about products and services directly from the brand or designers.
Jewelry industry will be engaging Augmented reality technology and 'Try at Home' service as a value addition to jewelry buying experience for the customers.