The Search for the Best Engagement Ring
As children, we look forward to that one day of our lives: The Wedding Day. From the beat of the Dhol, to the vibrancy of colors, fashionable lehengas to bright henna on the hands.
Yet, while a woman dreams of the day her prince shall kneel on his knee, and ask for her hand in marriage – the man has a different dilemma.
What ring shall I propose with?
Unaware of current trends, a man walks into the jewellery shop, probably the first time in their lives, when they go to purchase the engagement ring.
What qualities should a perfect engagement ring possess?
In-trend
The Color you want: Usually the more colourless the diamond is, the more precious it is.
Clarity
Proper cut
Weight
The more the weight (carats) of a diamond, the more expensive it is.
However, a wonderful option not too heavy on the pocket can be a lesser carat diamond ring with a good cut, in the color your special someone adores.

While the color, clarity, cut, and weight, are technical matters, it is vital to know what is trending this wedding season. With your wedding day being the most important day of your lives, you wouldn't want to compromise on anything – especially the star of the evening: the engagement ring.
Forget old trends, and if you are in search for the best engagement ring for wedding season 2020, these are the styles to look for:
The Timeless Solitaire
As soon as we think of an engagement ring, one picture pops in mind:
A gorgeous ring with the right fusion of gold and diamond, embedded with a single stone diamond in the center – in all its glory.
This style is not going away any time soon. If your special someone is a fan of conventional, traditionally styled jewellery, the timeless solitaire ring is certainly the one to get – hands down.
While you can get a minimalist ring with a simple band and one center diamond; you can also take it a notch higher.
Confused how to do this?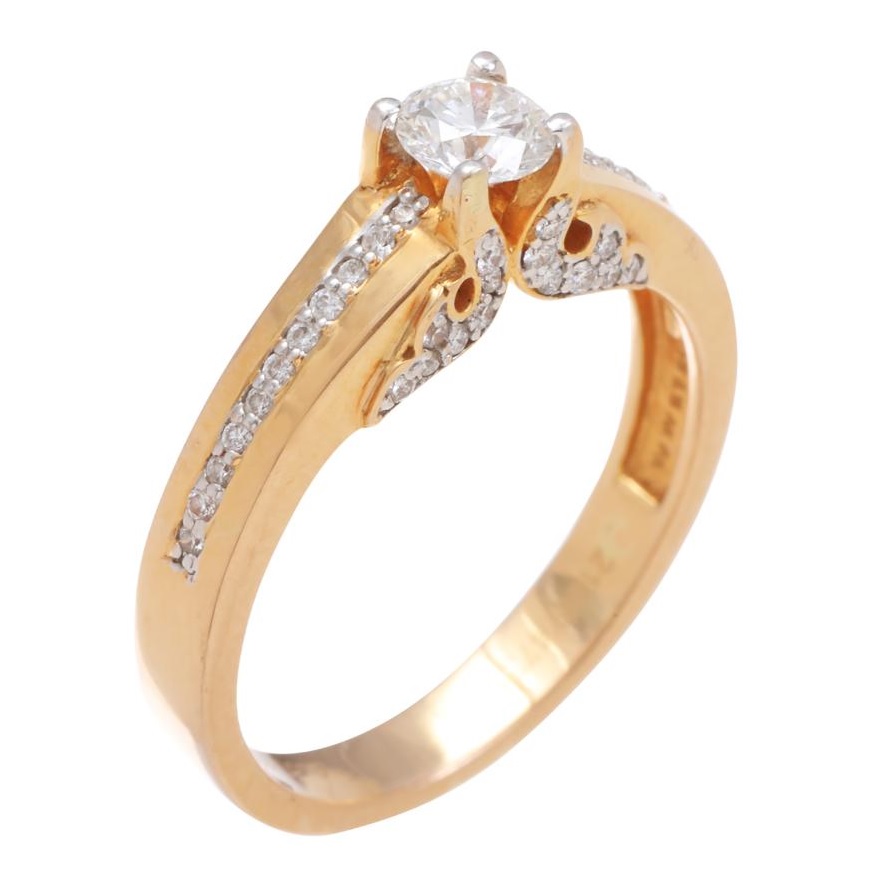 The idea is simple. Combine the idea of a solitaire with a ring that has a breathtaking band. A lovely example is this classic solitaire ring from C. Krishniah Chetty Group of Jewellers. With one diamond standing in the center in all its glory, it is supported by small diamonds in the band – elevating the ring to another level altogether.
Unique Bands
If you wish to get an engagement ring currently in-trend, you need to focus on the band more than the gemstones or diamond cuts.
2020 is the year of creative jewellery and innovative bands. Thus, why get a regular, conventional ring for your special someone, when you could get them something new, unique, and personalized?
With the unique ring bands trend, you are able to do just that.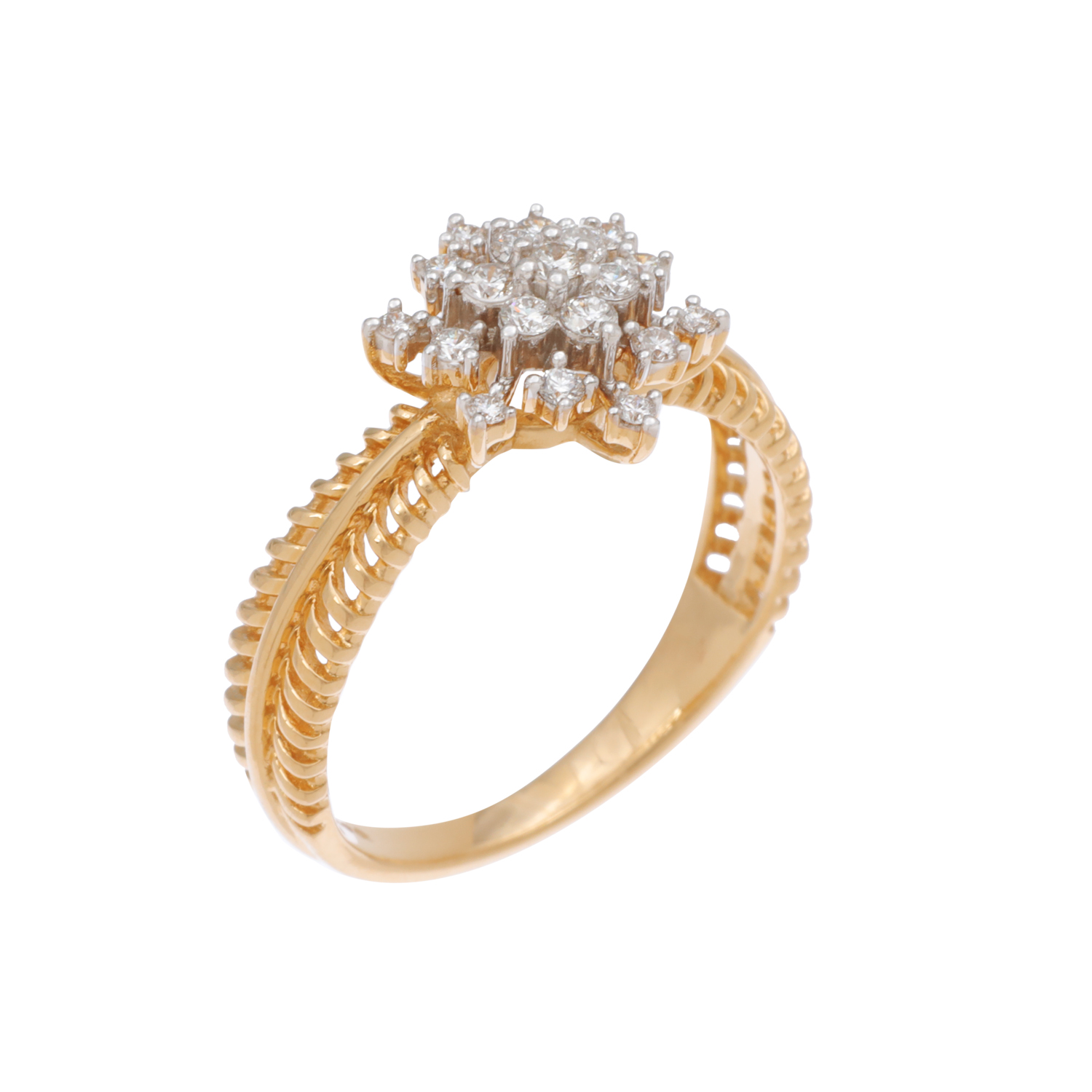 Have a look at the band of this diamond ring. With floral-inspired stones, what sets the ring apart from others is not the diamonds but the carefully crafted band – hollowed yet intertwined together.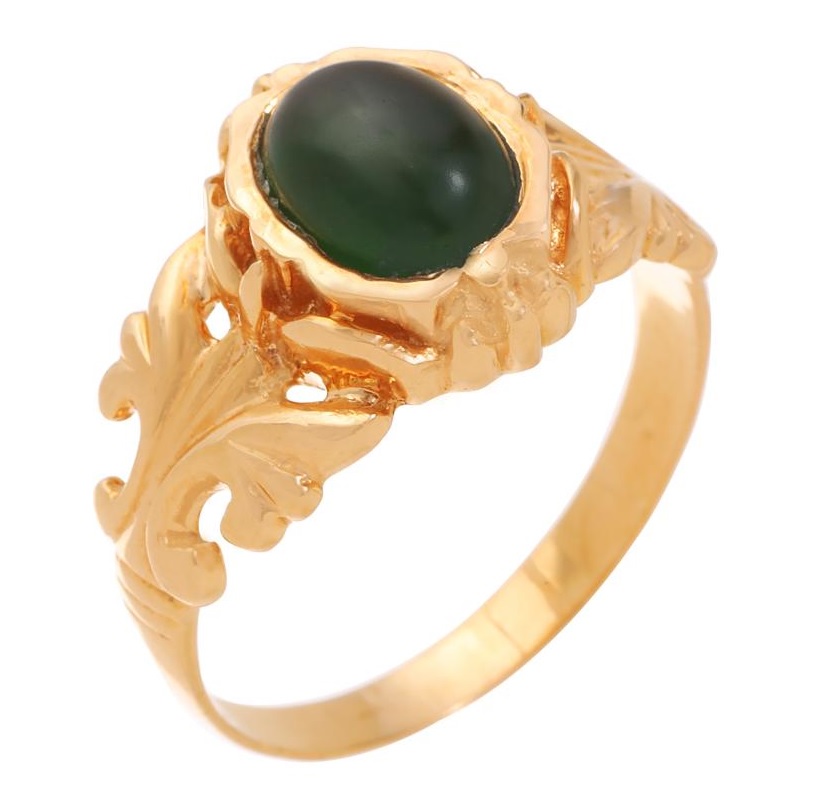 Another ring displaying intricately carved patterns is this traditional gold ring. While the black stone is bound to make this ring a head-turner, its stylish band is another specialty to set the ring apart from others.
Multi-Stoned
Since the Duchess of Sussex, Meghan Markle donned a 3-stoned engagement ring – thereby rose the trend of multi-stoned rings. While solitaire rings are still adored and worn by many, the newer and coming lot of fashionable women love to be inspired by Royal fashion, and rightly so. Therefore, to treat your loved one like the princess she is – a wonderful engagement ring style to invest in is a multi-stoned diamond ring.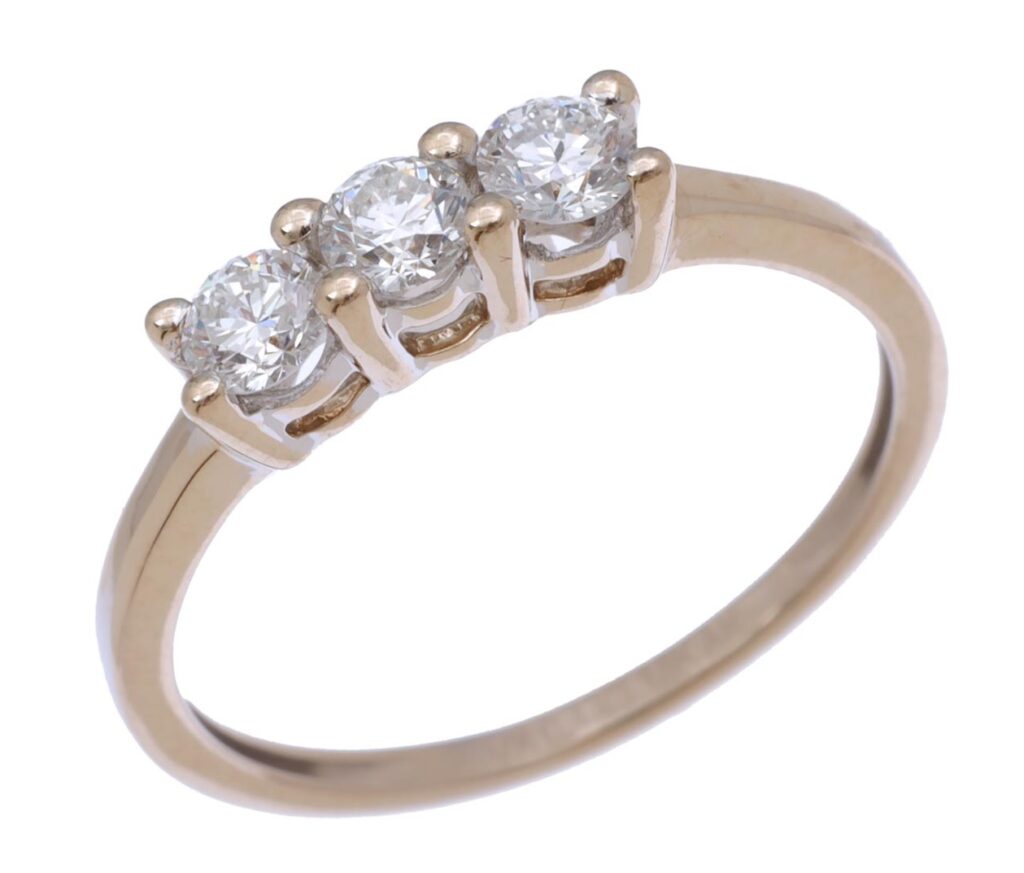 At C. Krishniah Chetty Group of Jewellers, you will find a wide variety of multi-stoned rings. If you want a 3-stoned ring like the princess; the diamond ring in 18Kt gold comes to the rescue.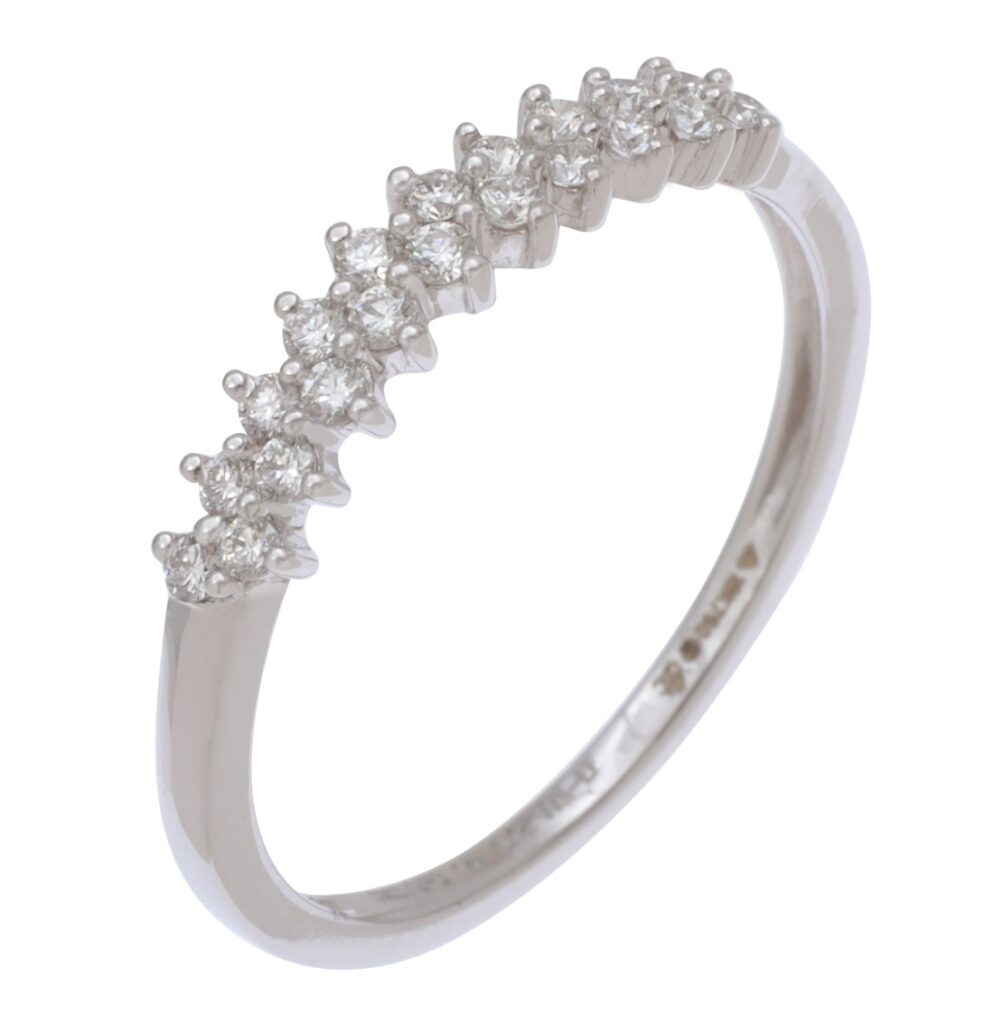 On the other hand, if you wish to go a higher level, you can go for a number of stones such as in this diamond ring. Imagine how unique and sleek such a ring shall appear on the finger of your significant other to be – seems surreal, doesn't it?
Unconventional Diamonds
When discussing creativity, of course the innovation was bound to make its way to the presentation of diamonds as well.
For a touch of distinctness – go for unconventional diamonds. Perhaps those styled in the form of a heart, a rectangle, or other shapes.
Let's look at a few good ones: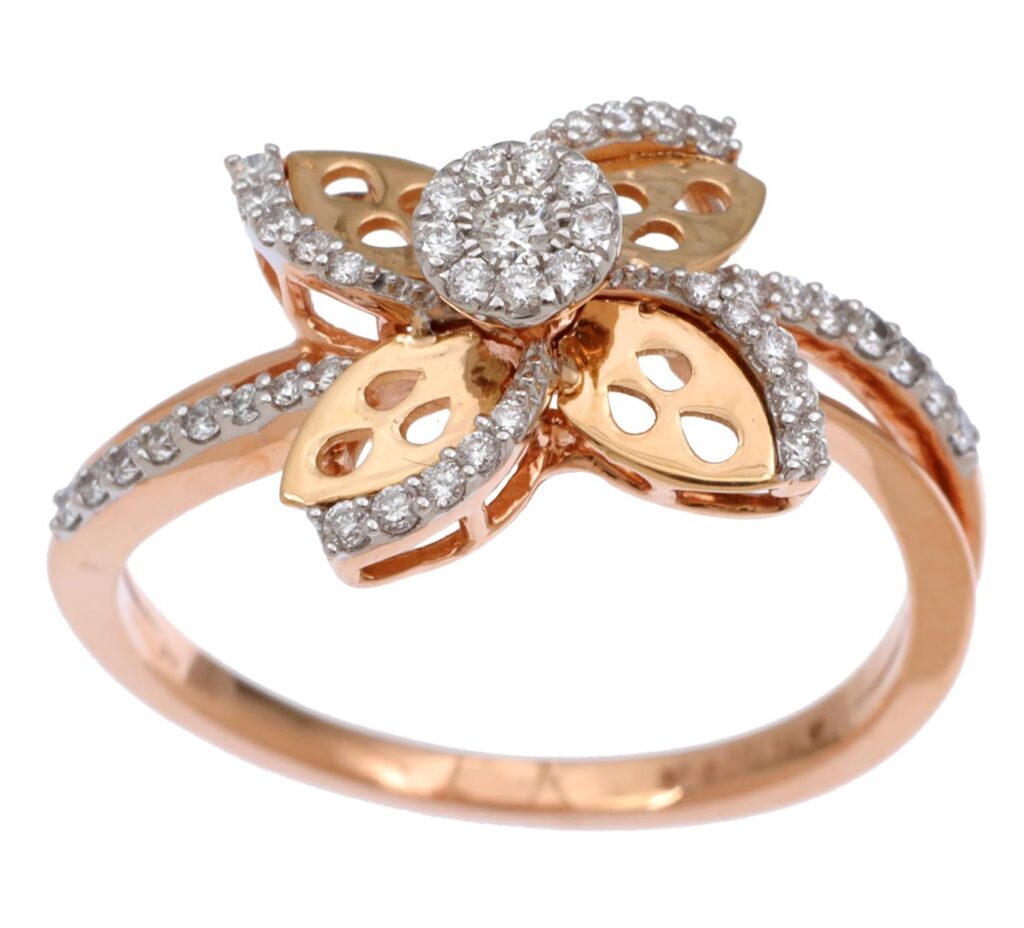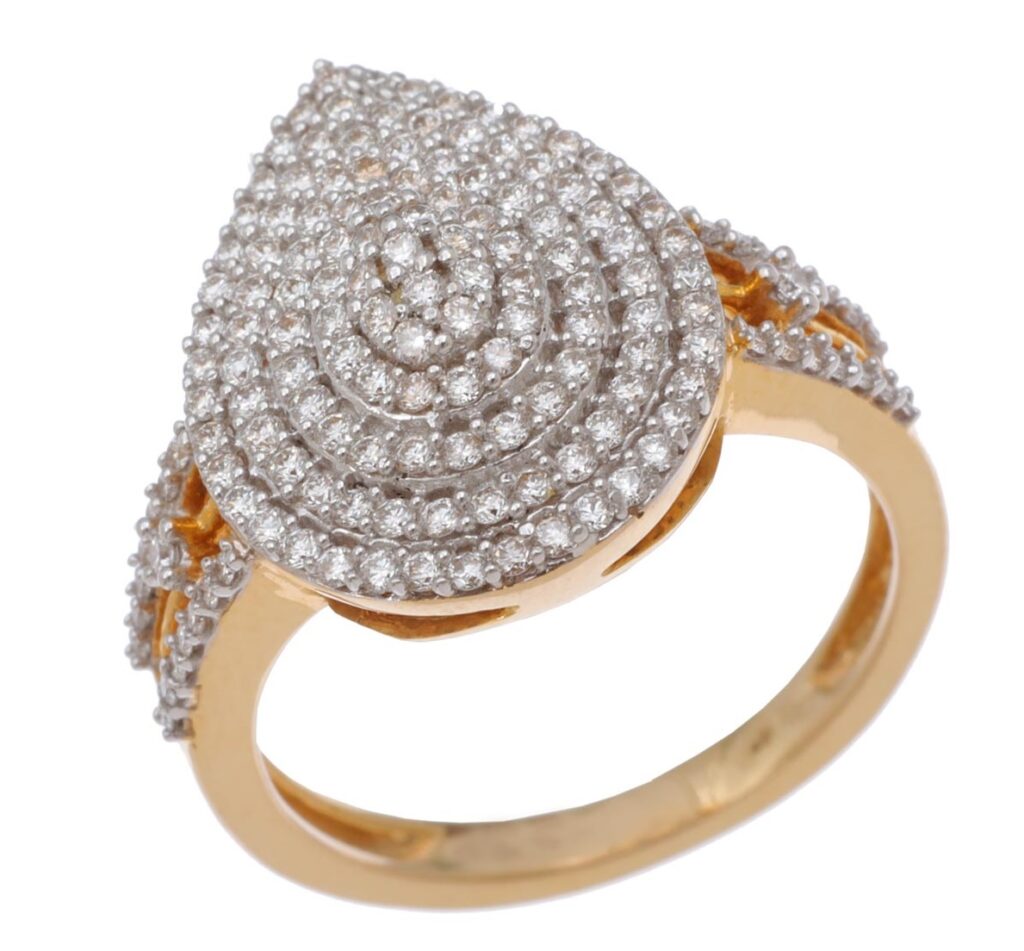 Conversely, for a simple yet elegant design, a water-drop patterned diamond ring is another choice to consider. Purchase this ring to remind her of the happiness she has showered upon your life – like raindrops on barren land.
Yellow Gold
Another jewellery idea set to make a comeback this year is yellow gold. While there was a time when people switch to white gold, or even platinum – it seems gold is back in its glittery self.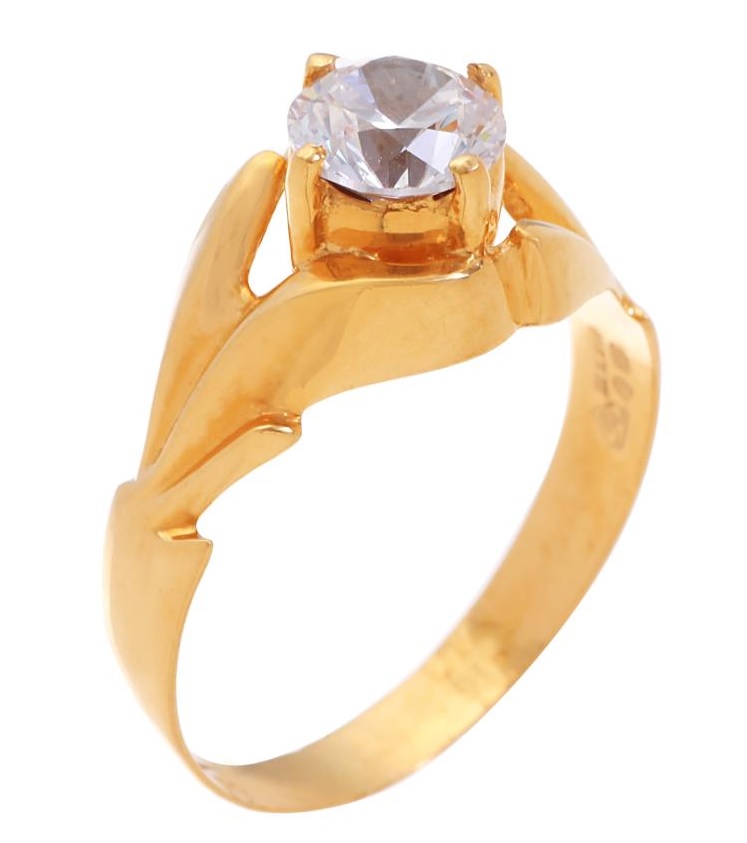 For a ring expressing a touch of vintage with a hint of modernity: go for a classic gold ring in yellow gold such as this one. With a unique band, the ring is a great fusion of trends this year – and is bound to make the love of your life fall in love with you all over again.
Finally know the design of engagement ring you were looking for? Mix and match the styles; a solitaire with unique band, or a multi-stoned yellow gold ring perhaps.
Head over to C. Krishniah Chetty Group of Jewellers, let them know of your desires – and let them find the best engagement ring for you.