Top 4 Ways To Style the CKC's Heritage Collection
Women and jewellery have always had a strong connection. From inherited family heirlooms, to traditional forms of bridal jewellery, it seems every special occasion and memory asks for a bit of bling.
But, let's face it. The styles of jewellery back then, and trending jewellery fashion today are poles apart – aren't they?
Traditional jewels were heavy, fully gold, and presented ethnic vibes and a flashy look. Today, we search for bright and stylish – statement-worthy jewellery basically.
But, does this mean our heritage jewels are of no use to us?
The experts at C. Krishniah Chetty Group of Jewellers say:
No Way!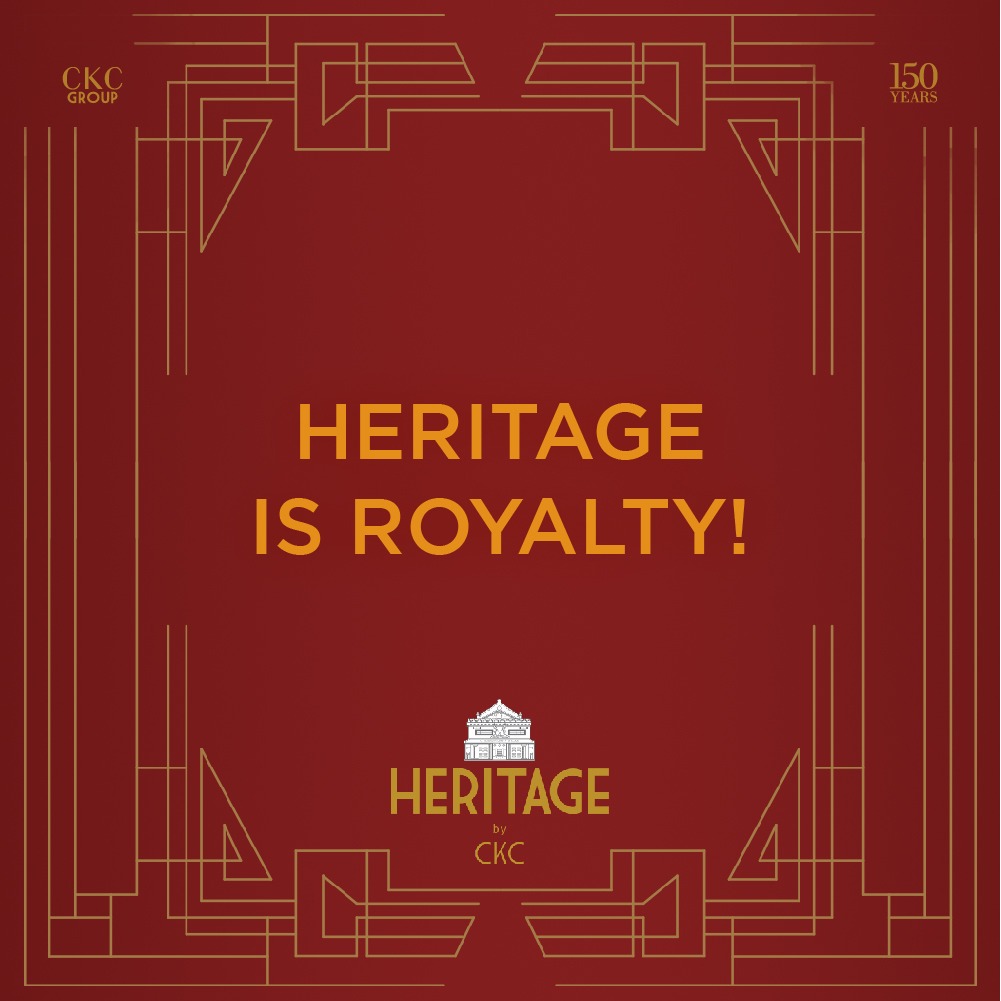 The Return of Heritage Jewels
Today, the world of bling is all about experimenting and fusing ideas. With our newest "Heritage Collection", that is exactly what we bring to you.
A fusion of old ideas with new workmanship, to result in a statement look.
From old to Instagrammable; here are the top 4 ways to style our newest Heritage Collection:
Simple Tees & Sparkle Jewels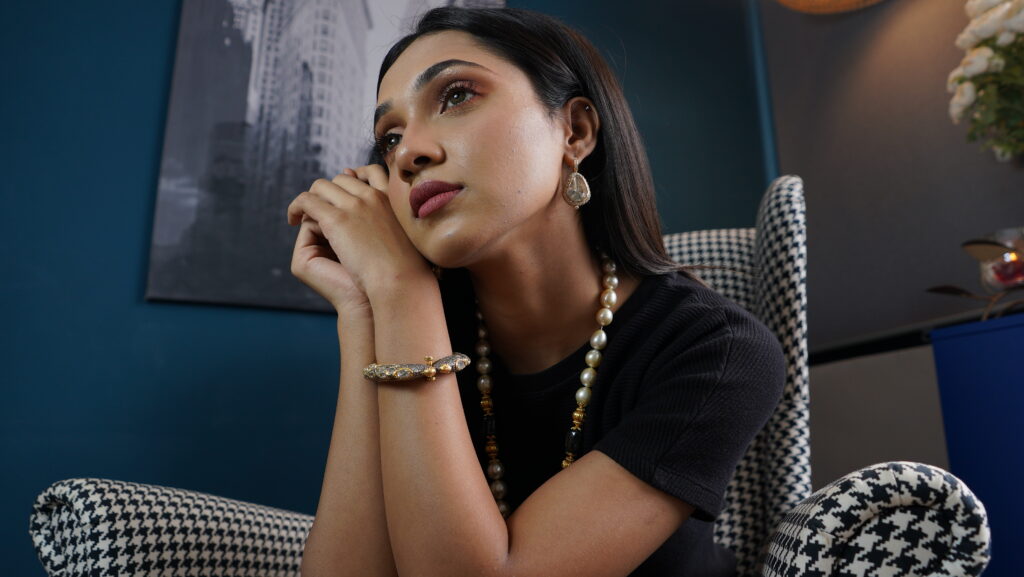 Summer is here, and that means all of our basic tees are ready to storm the wardrobe and be our go-to look.
With the right jewels, you can put a spin on your regular tee, to make it one worth an entry into glam parties.
Here's what you should do: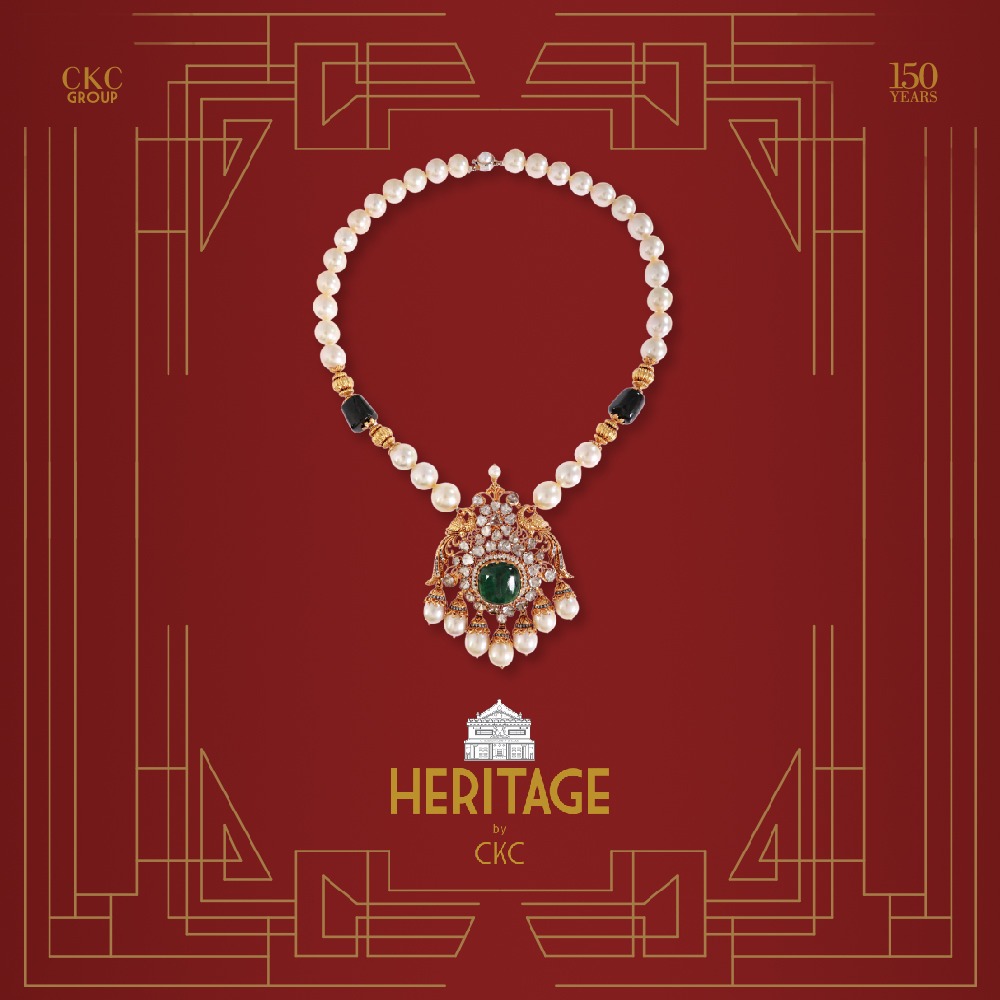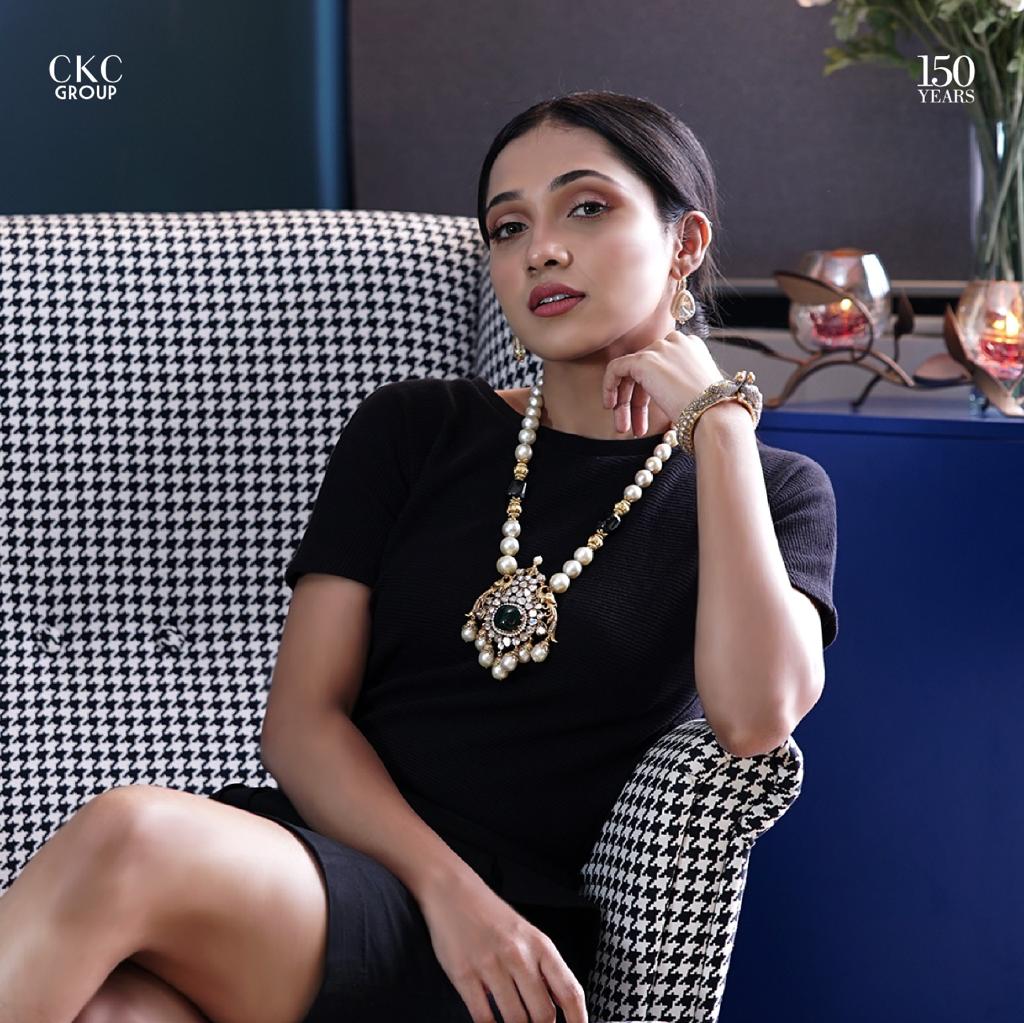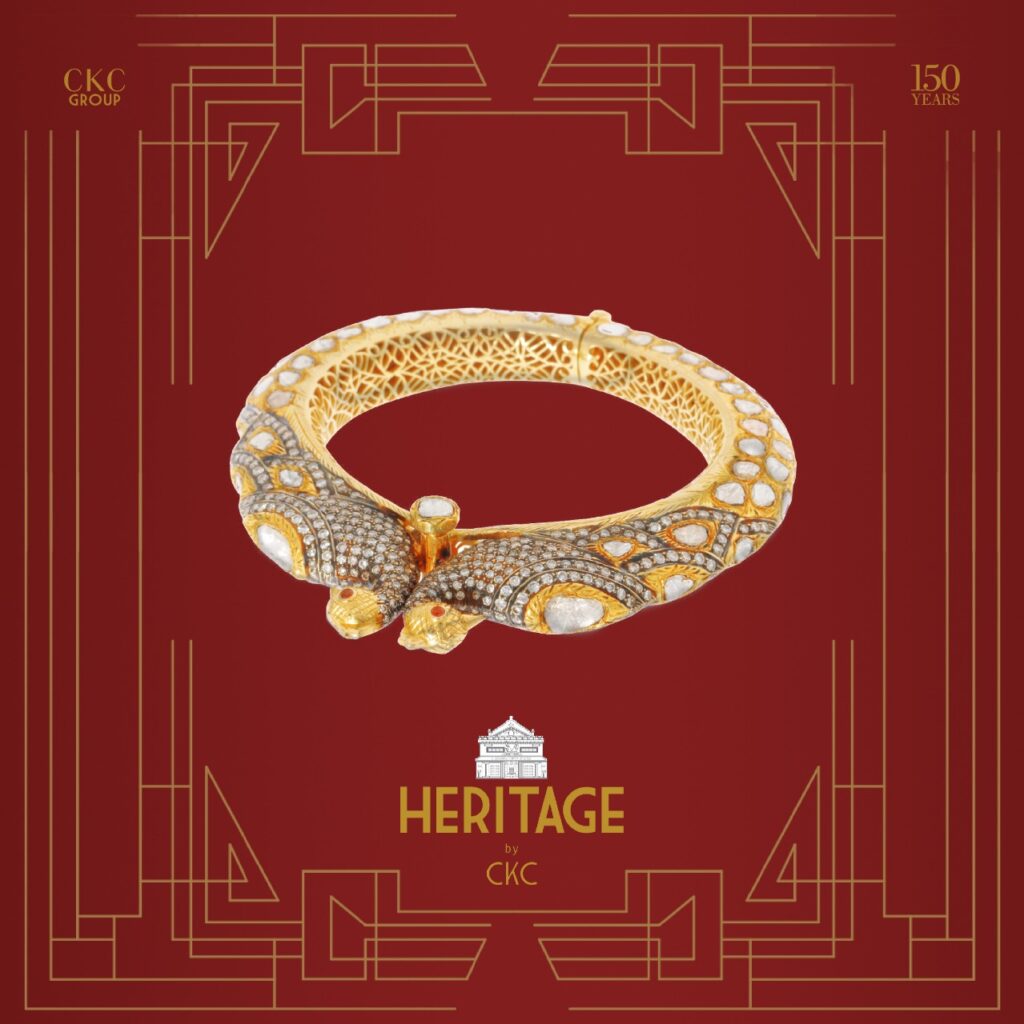 Don your favorite basic plain black tee.
Wear high-waisted white bell-bottoms, or monochrome printed palazzos
Apply pink lip stain with cat eyes (or red lip with smokey eye for a party look)
Finish off with traditional gold pendant, earrings, and a gorgeous peacock bangle.
For those who prefer white to black – there is a way to adopt this heritage trend too.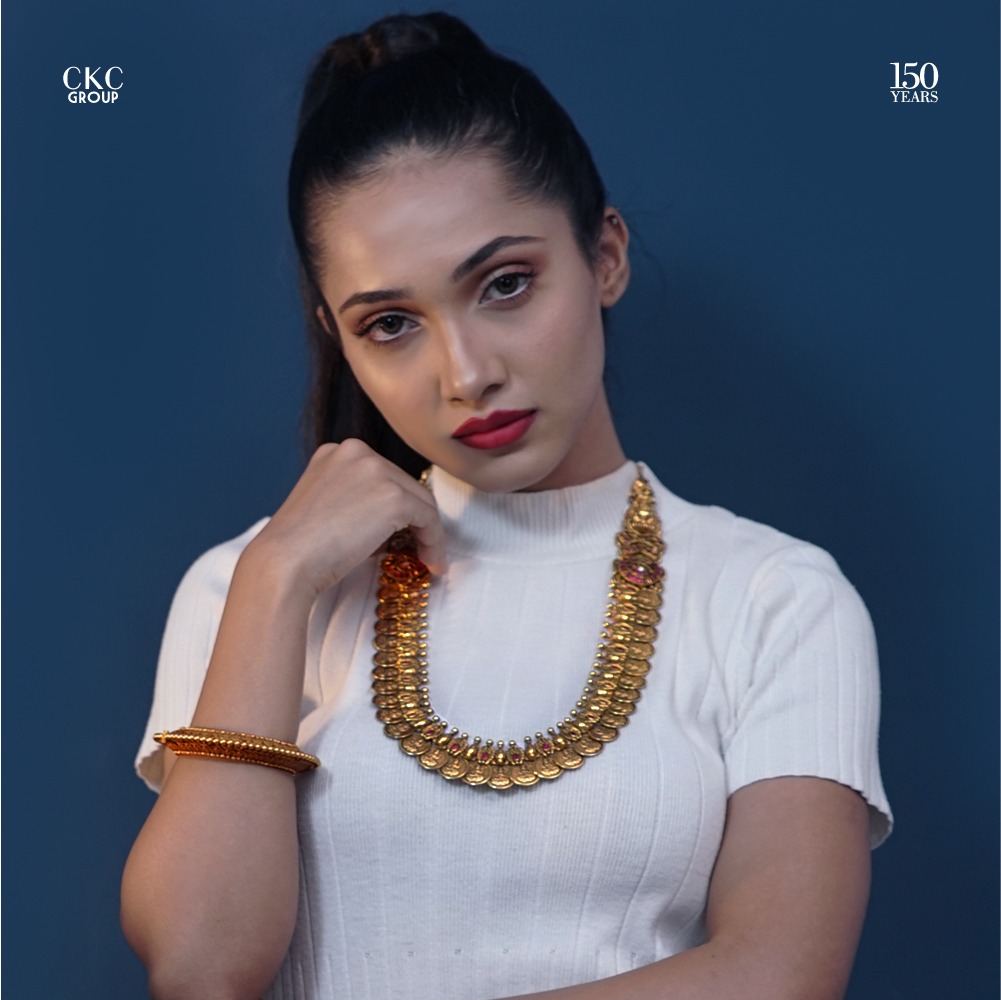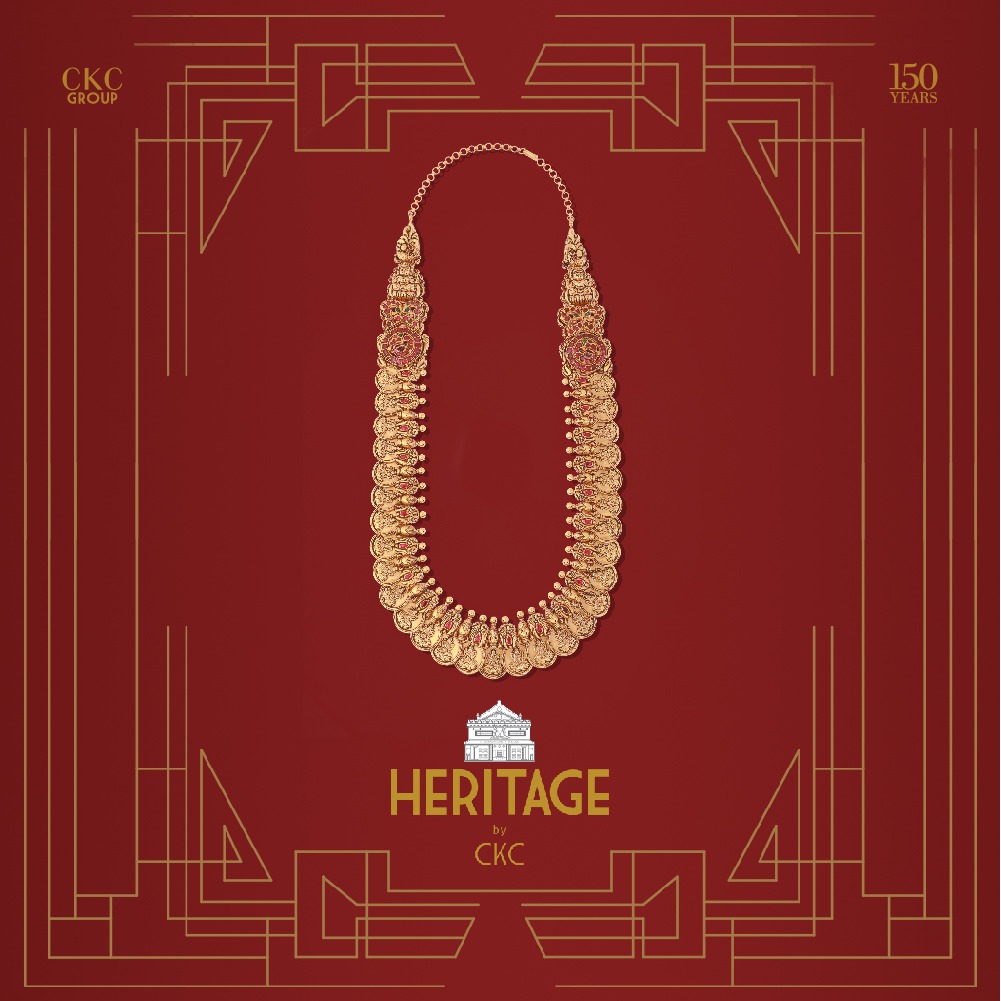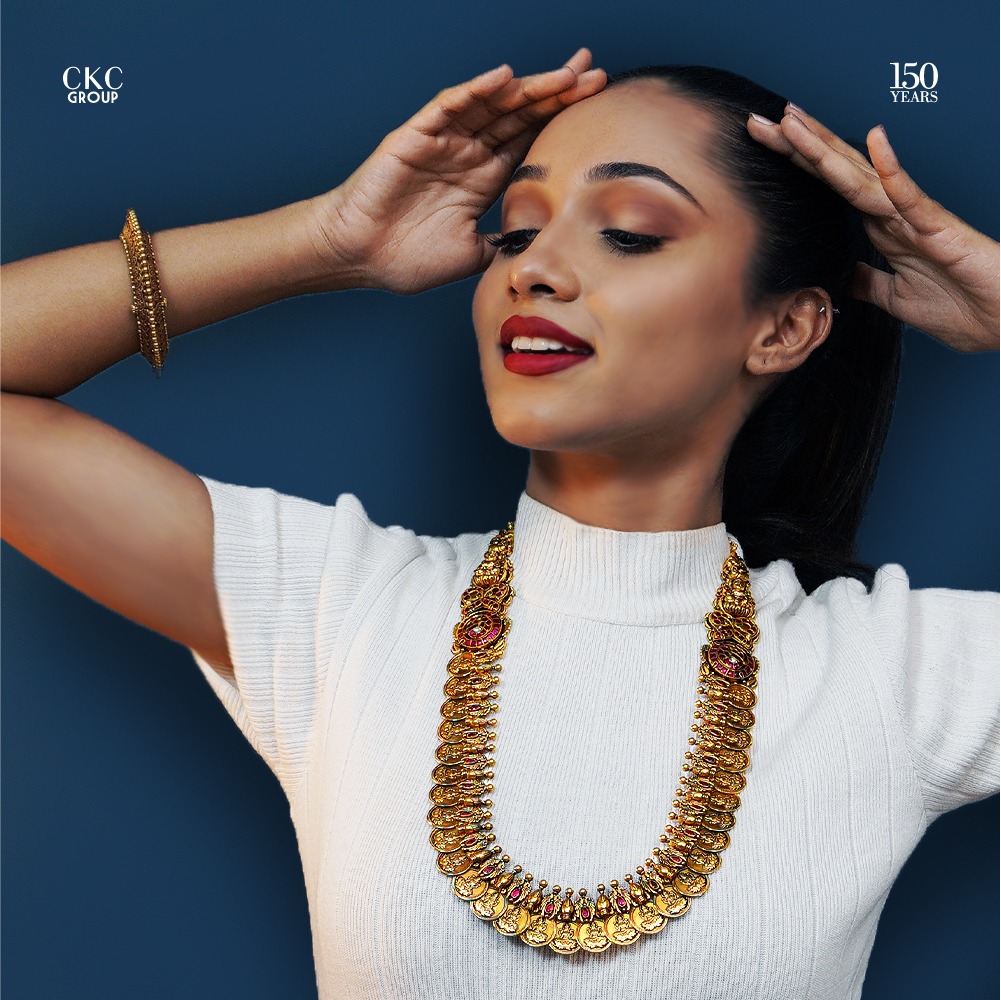 Wear your favourite white tee.
Don bright-hued jeans or loose pants. Pink, orange, or a deep maroon – everything works.
Tie your hair in a sleek ponytail.
Finish off with a gold bangle and necklace with Lakshmi motifs.
Remain casual with tees, embrace the bright colours trend with neon bottoms, and have the heritage jewellery bring you the glow you need.
The Fashion of the Roaring '20s
If you are a fan of iconic western fashion, you'd probably know about the Roaring '20s.
A time of freewheeling, dancing, and dressing as they wished, the years came with woke western fashion and the flapper style, and redefined apparel.
While the Twenties may have gone, how about we bring the magic back? Whether you are hosting an exquisite party with champagne and oysters, and all things elite, or are going to a Great Gatsby-themed event – you need the right look created with the right heritage jewels.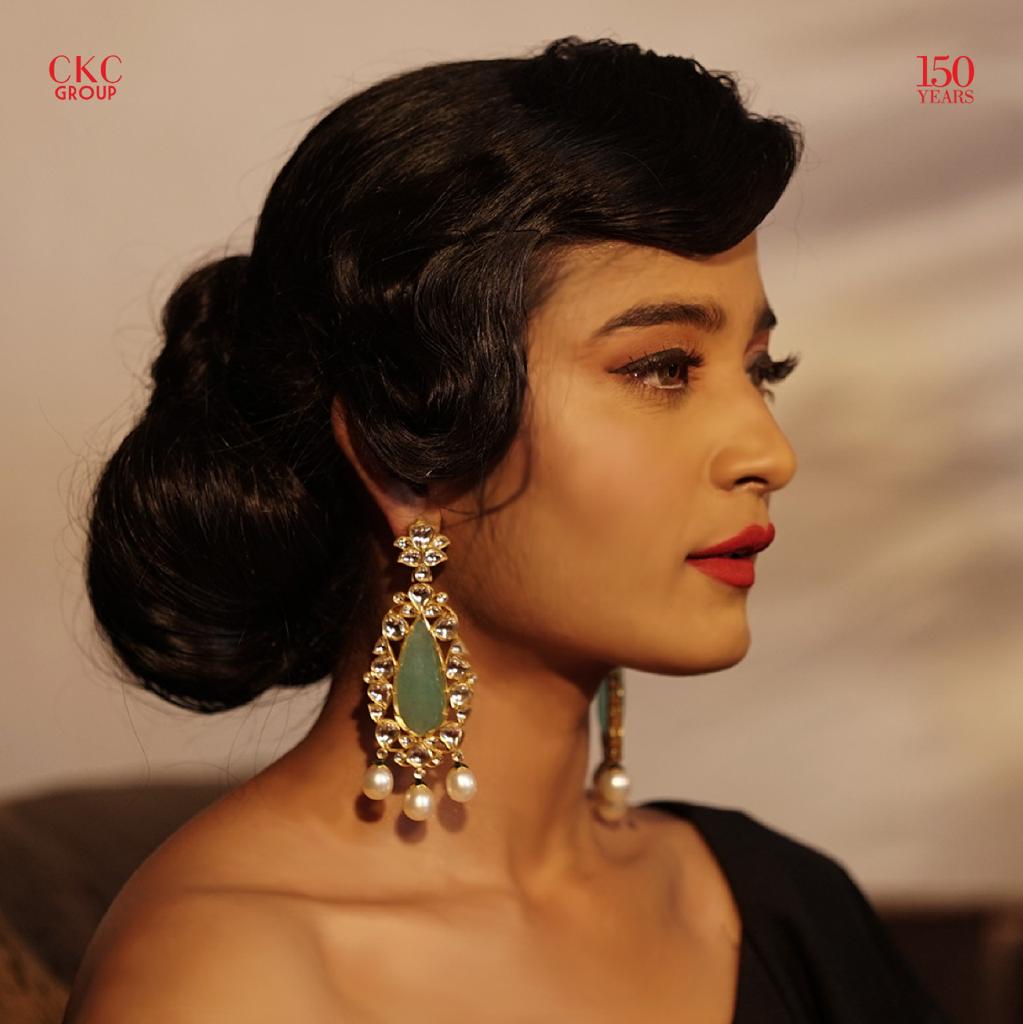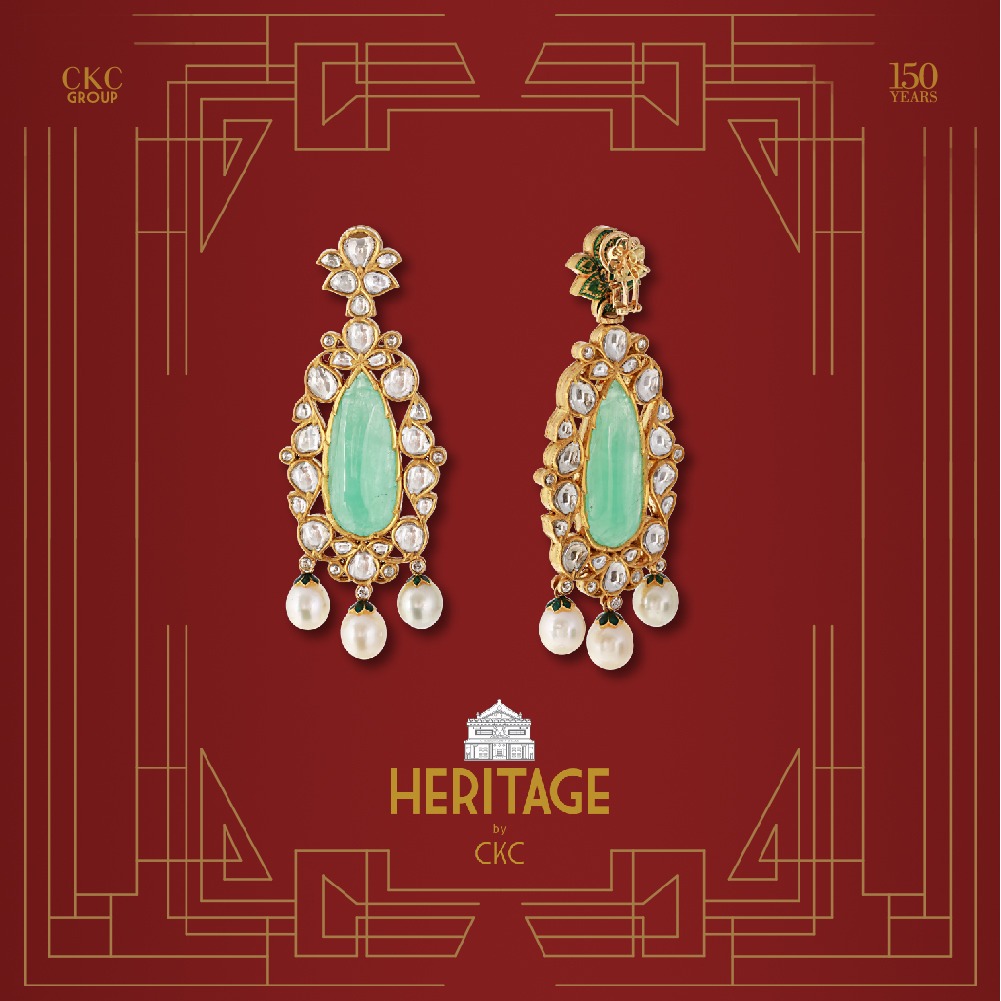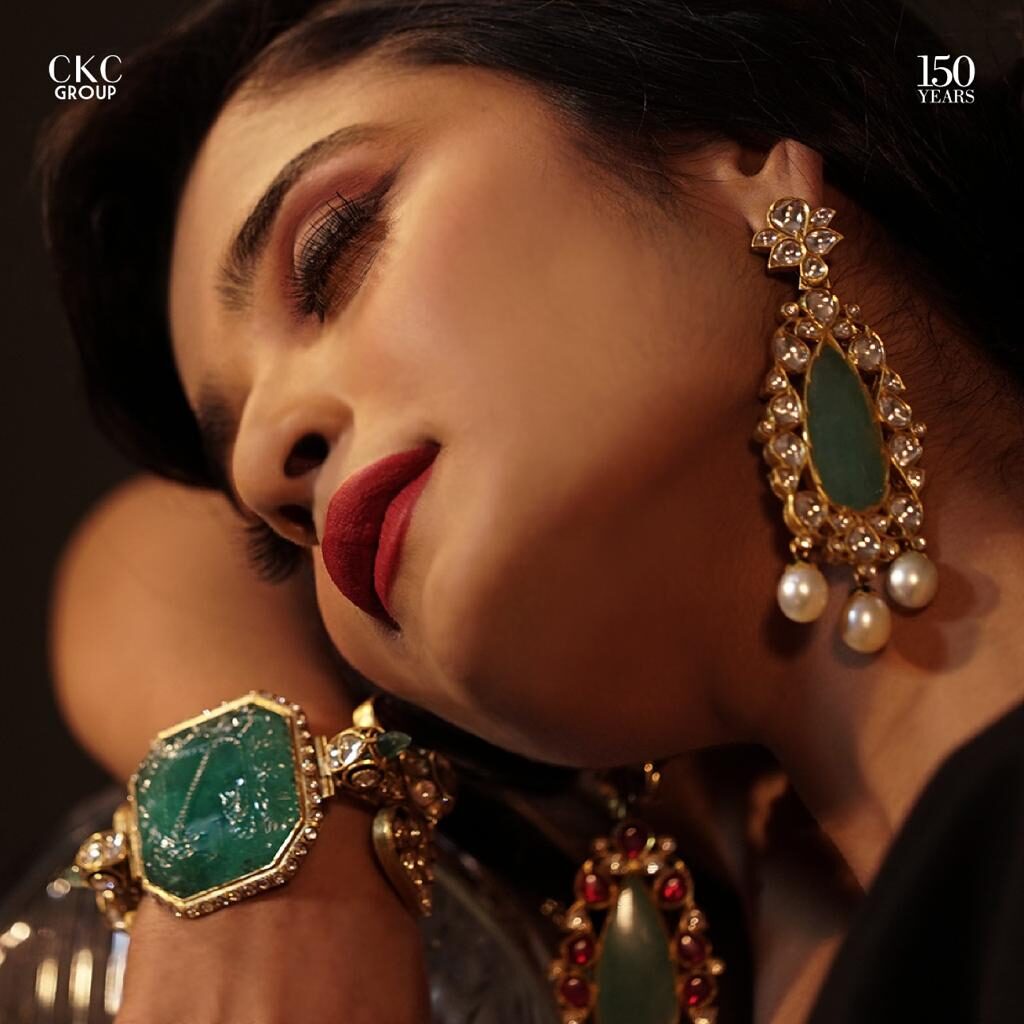 Here's a sure way to stun:
Wear a black, one-shoulder, knee-length dress
Put on the highest silver or gold stilettos you have
Tie your hair in a messy bun, and with your bangs open
Complete the look with statement diamond earrings and emerald bangles.
What's better than one-shoulder? Off-shoulder!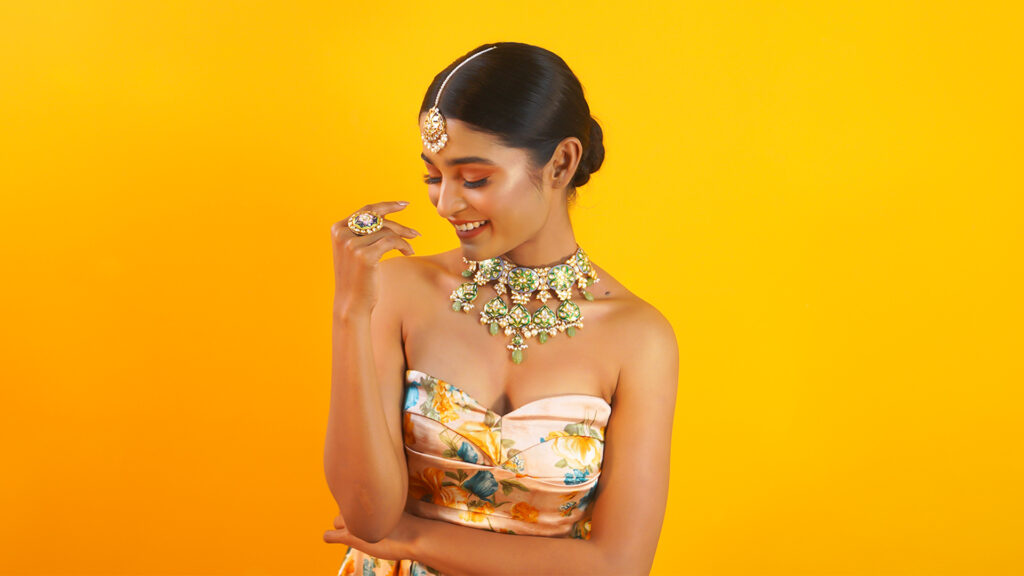 If it's not too breezy outside, the '20s fashion can be reignited with a light coloured printed dress with a creative spin – traditional jewels.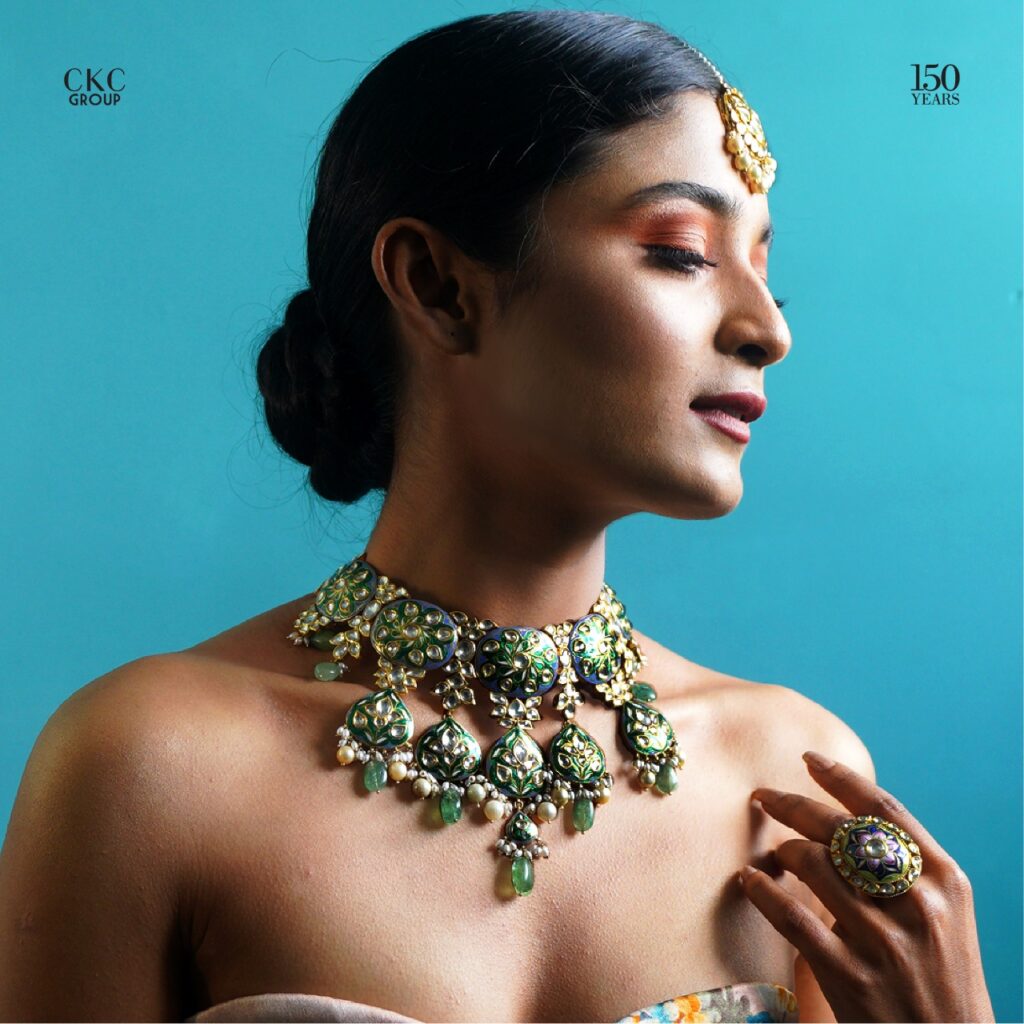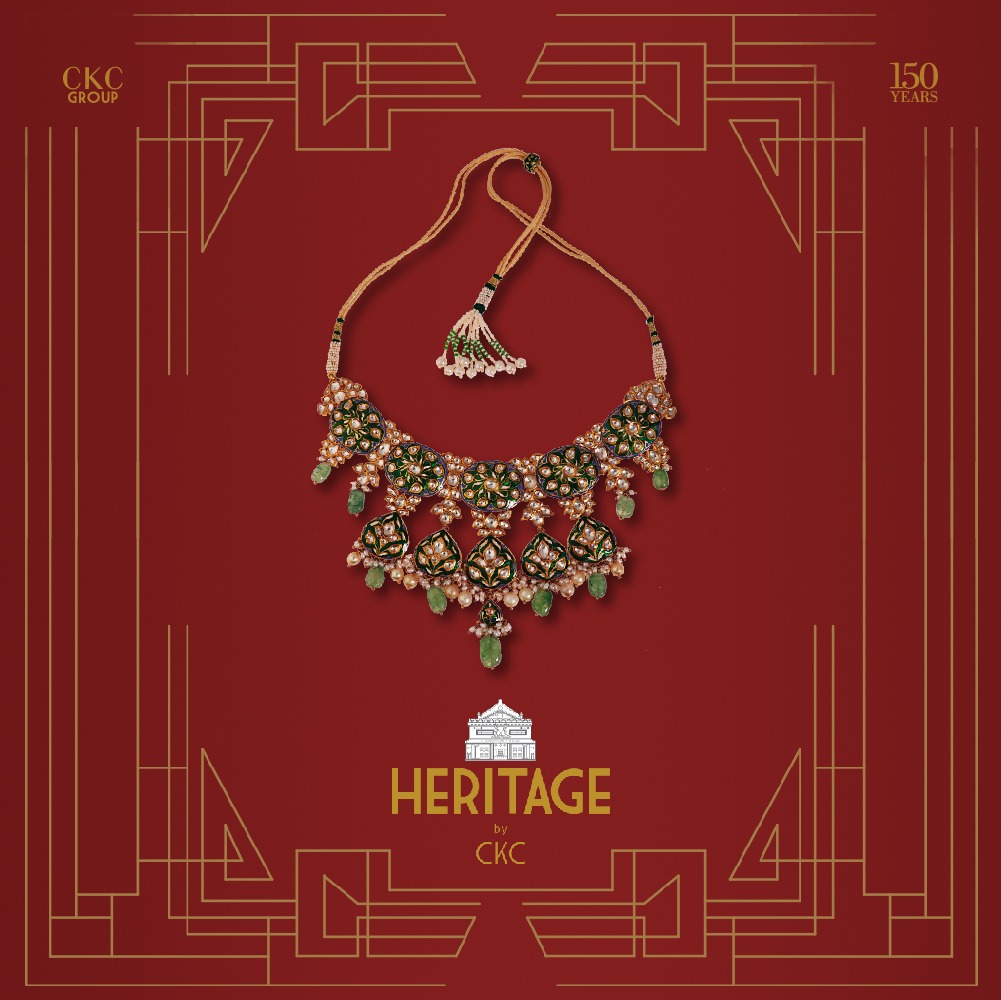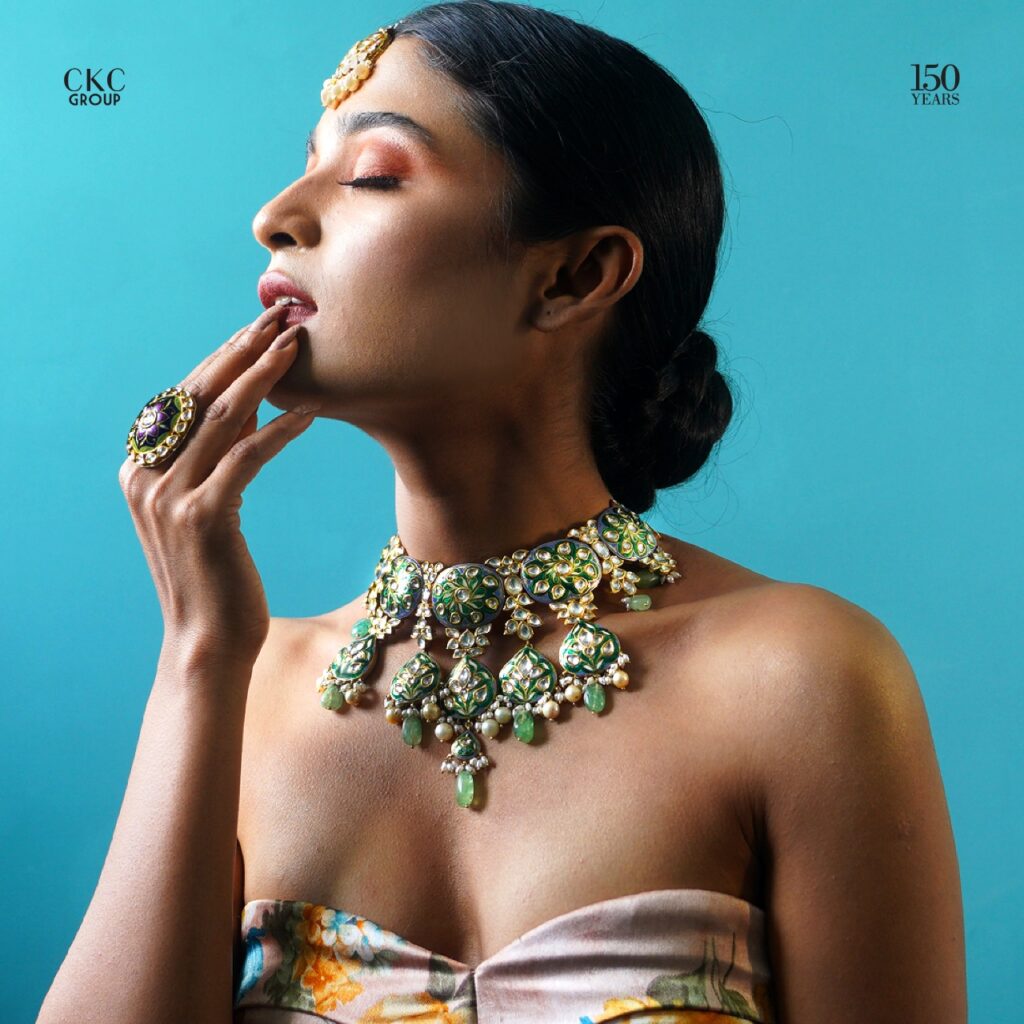 Wear a gorgeous tikka and multi-coloured kundan ring with matching neckpiece, and you will definitely be a sight for sore eyes.
Flowy Dresses with Statement Pieces
Summer just doesn't bring tees; it also brings beaches and pool parties. That means midi summer dresses and flowy frocks may just become your favourite apparel to beat the heat while stunning.
But what if you're going to a summer blowout-themed party? Or a rather exquisite pool fiesta? We give you a heritage-spun solution to your dilemma, that will probably make you one of the best dressed people for the evening.
Wear your favourite loose dress:
From frocks to gowns, printed summer dresses to silk tunics, have your pick.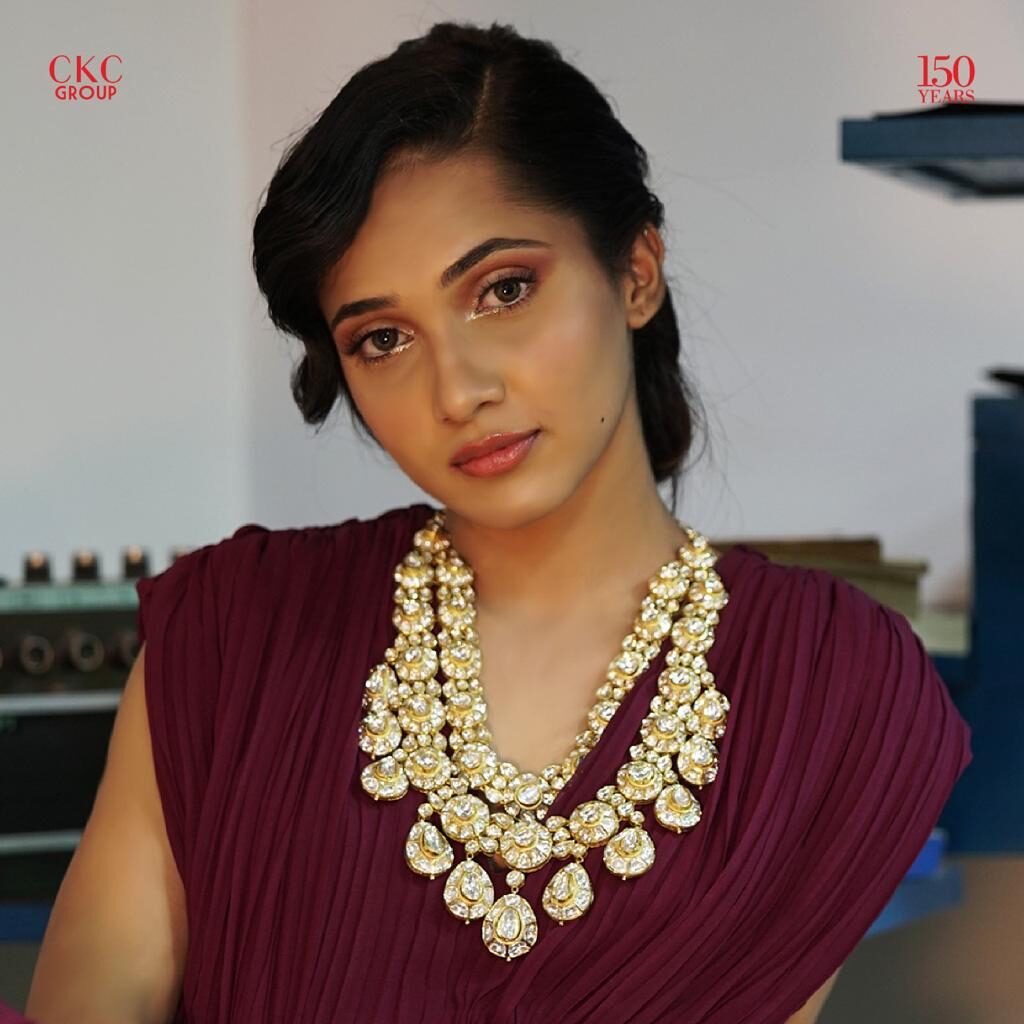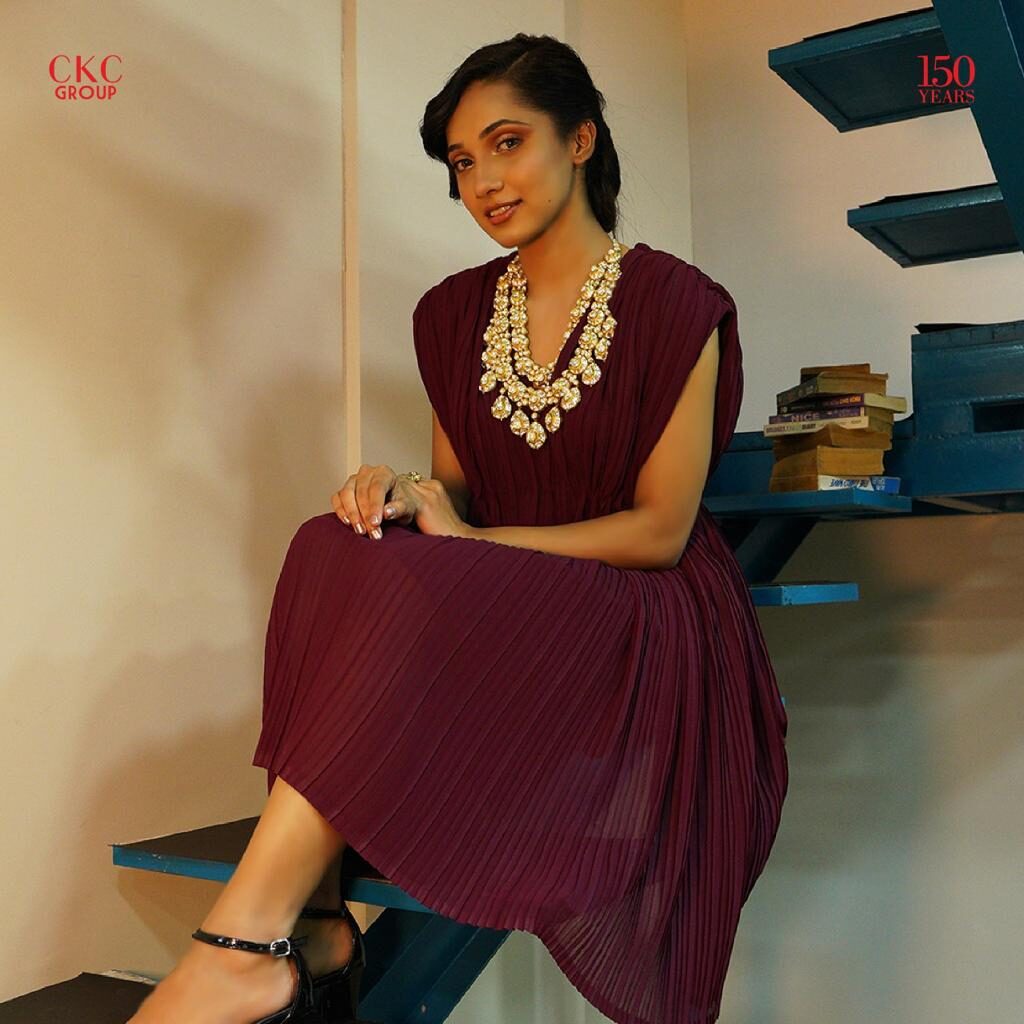 Pair it with a pair of wedges:
If your dress is plain, opt for bright, printed wedges, and vice versa.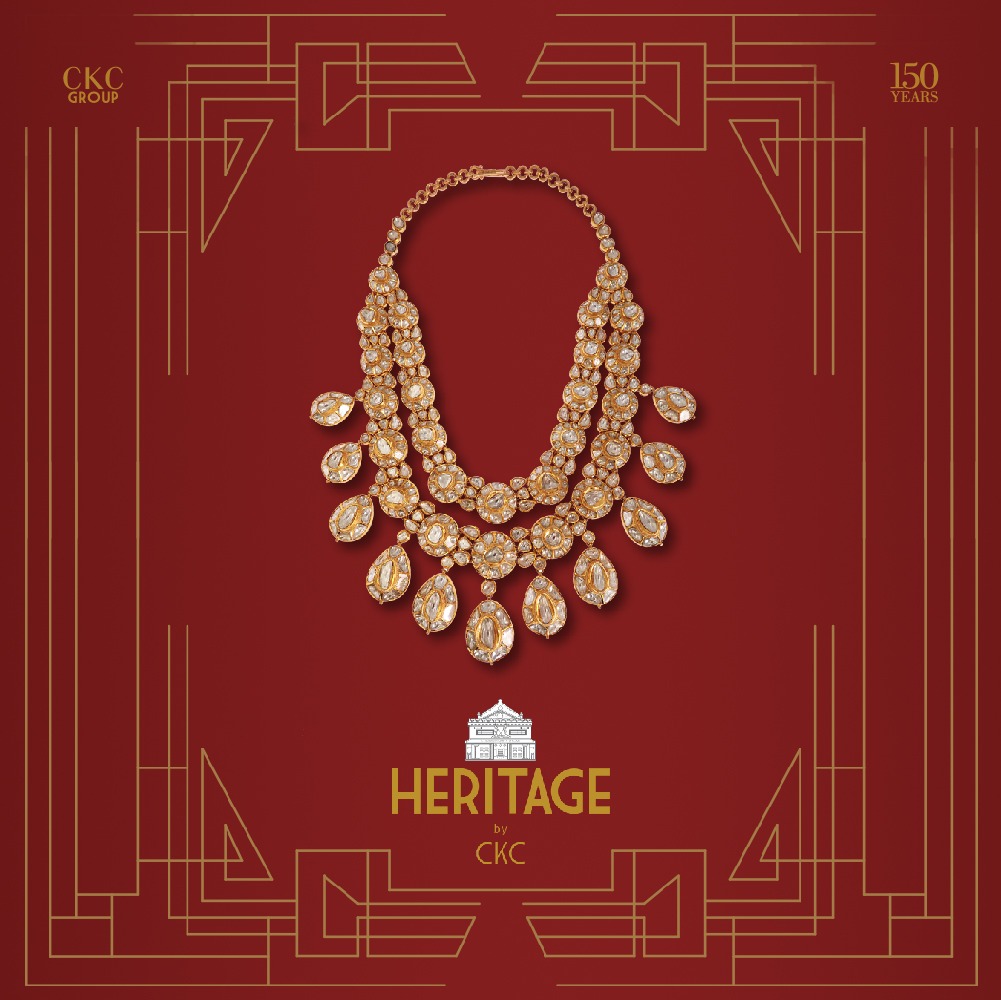 Top the look with a traditional necklace that conquers all:
The heritage gold necklace goes with all colours, attires, and dresses, making it the perfect accomplice for a fashionable look.
Once you're done styling yourself, wear your hair and makeup as you wish; or go for a casual no-makeup look and have the necklace do all the talking for you.
V-Necks & Boho Vibes
When wanting to bring back traditional jewels with a modern, creative spin, it is impossible for boho chic looks to not make the cut.
In our Heritage Collection, we also have the necklace that exudes boho vibes with a unique, ethnic touch.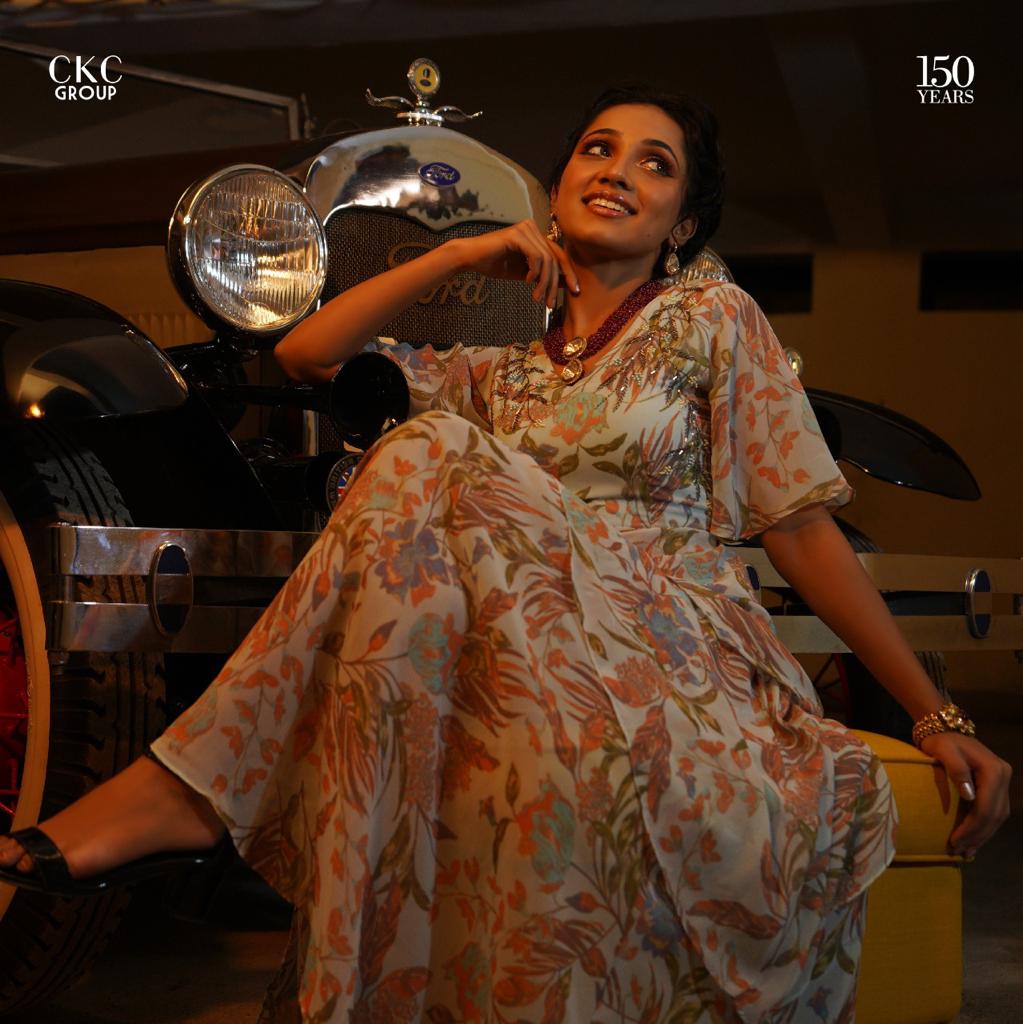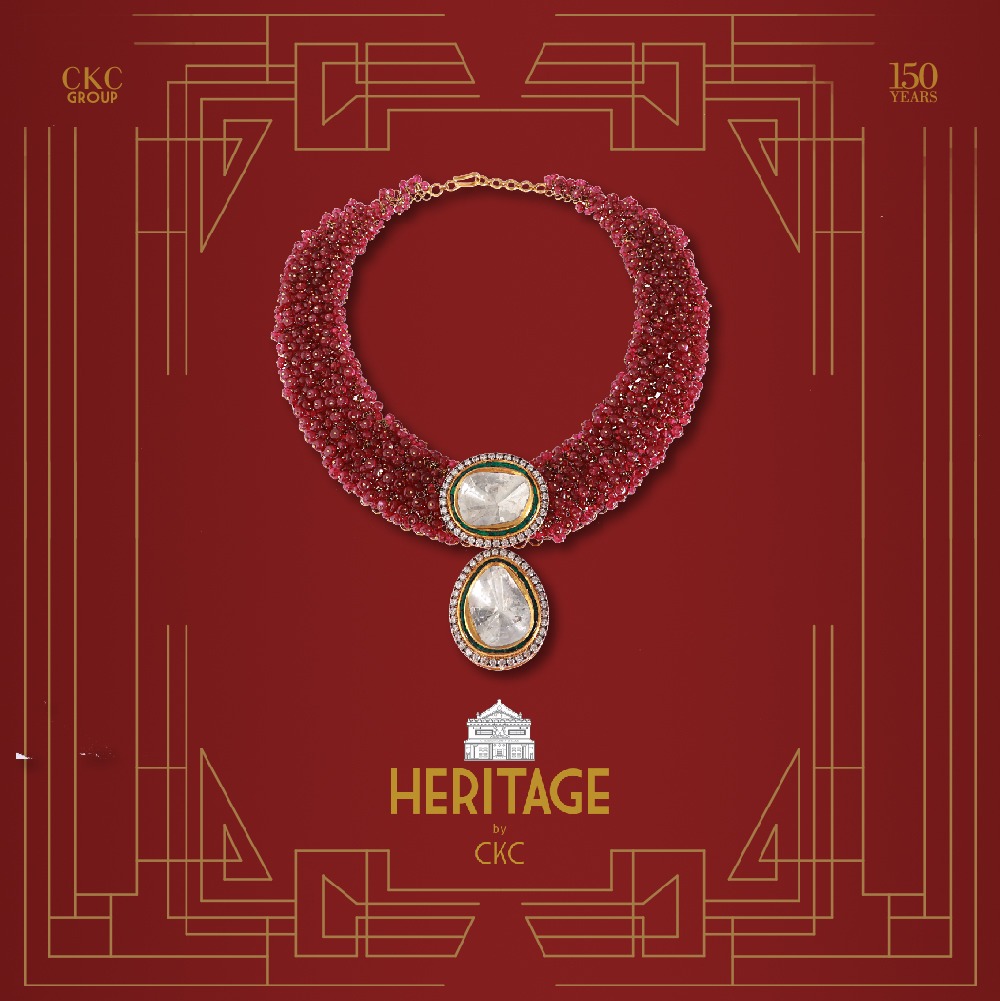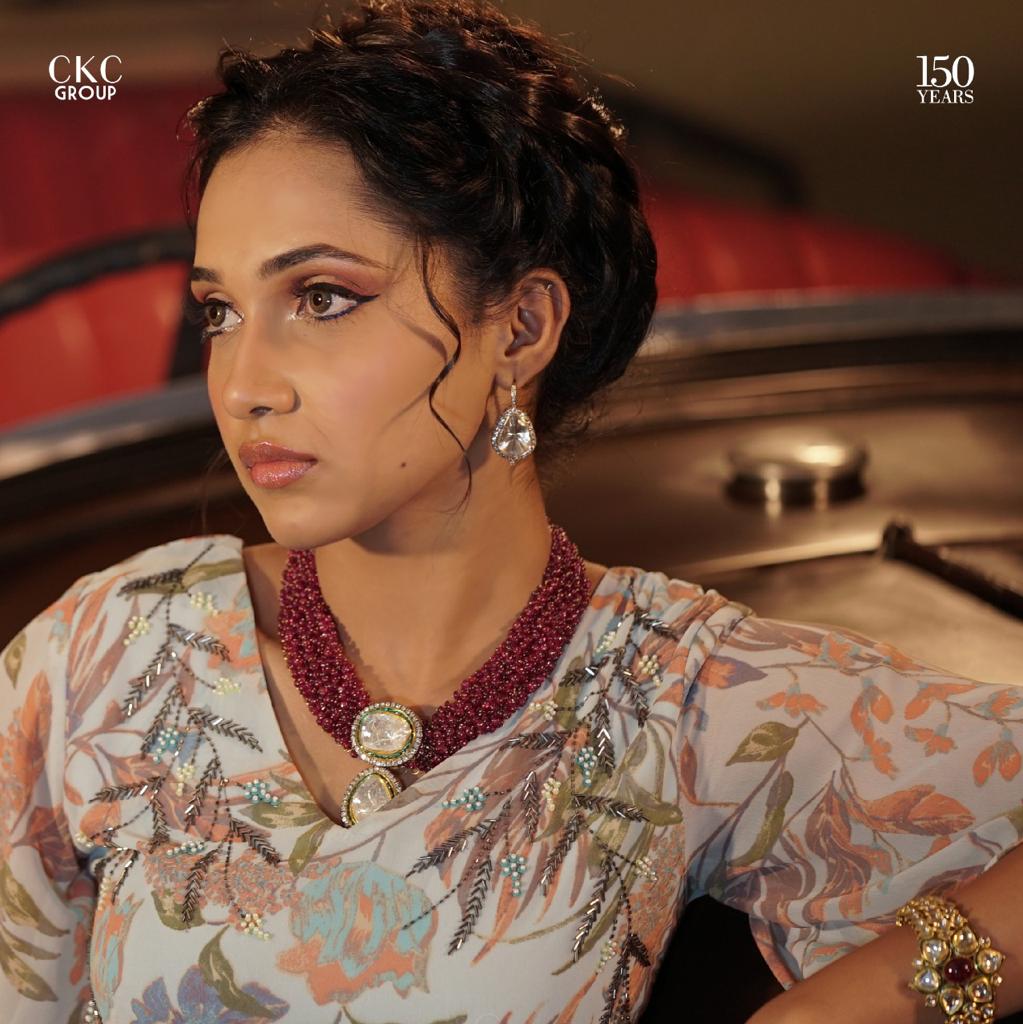 From printed V-neck dresses to plain ones, knee-length to ankle-length, don your favourite deep necked dress and complete the look with a messy hairdo and an intricate, bright heritage neckpiece.
Breathe Life into Old Ideas
Old is gold – quite literally.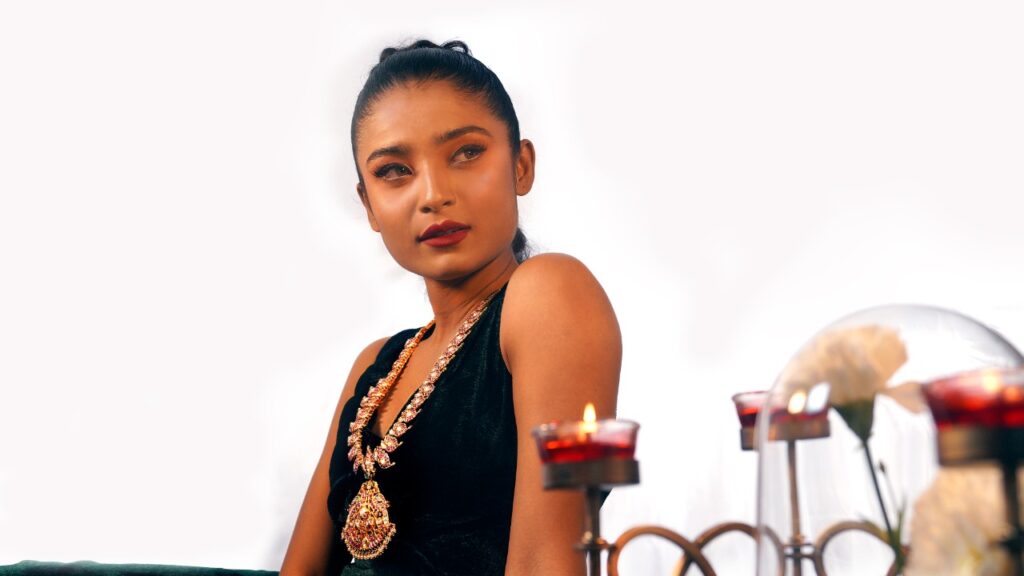 We, at C. Krishniah Chetty Group of Jewellers appreciate the vibrant Indian past, and gorgeous traditional forms of jewellery. Thus, we bring back the old forms of jewellery with a new touch – the modern touch.
Sort your newest classic look with our heritage jewellery collection.