SHUFFLE & PLAY
Women in today's world seem to be unapologetic, especially when it comes to choosing the perfect soulmate for themselves.With the arrival of dating apps there has been an evolution in ways of finding compatible partners. If you like someone, "it's a match" but if you don't, well then, move on to the next one ; )
Just refresh, scroll, stop and swipe right as your heart says and serve your instincts what it wants.Now that the young generation can interact with hundreds – no thousands – of people simultaneously, they have strengthened the impact that others have on their self-value and the radar of choices.
And when you find the right match and decide to give it a shot, then think no more!
It's time to go on a date : )
DATE 1 – EXPECT THE UNEXPECTED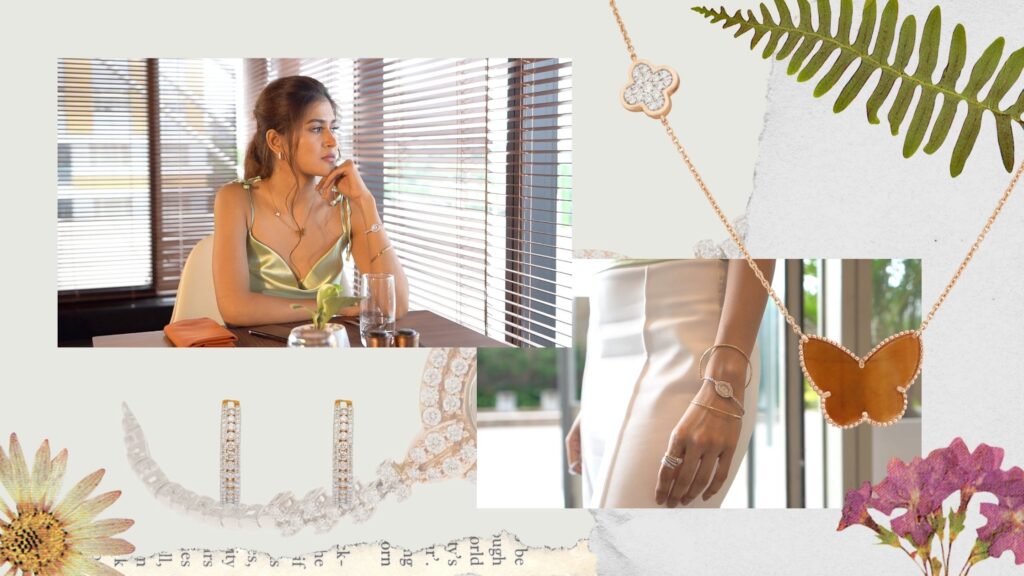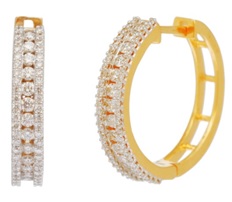 On a sunny day in a cosy restaurant, for a perfect date adorn yourself with a teensy hoop in yellow gold studded with fine diamonds from C. Krishniah Chetty Group of Jewellers shining like stars on your ears.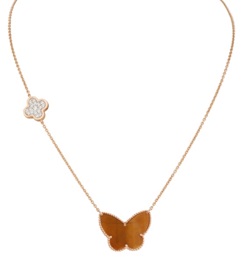 Don an elegant neck-chain bejewelled with butterfly and clover shaped diamond locket. With the perfect set of jewels, pair you dress like a diva with an elegant white trousers and leaf green top for a fresh vibe.
---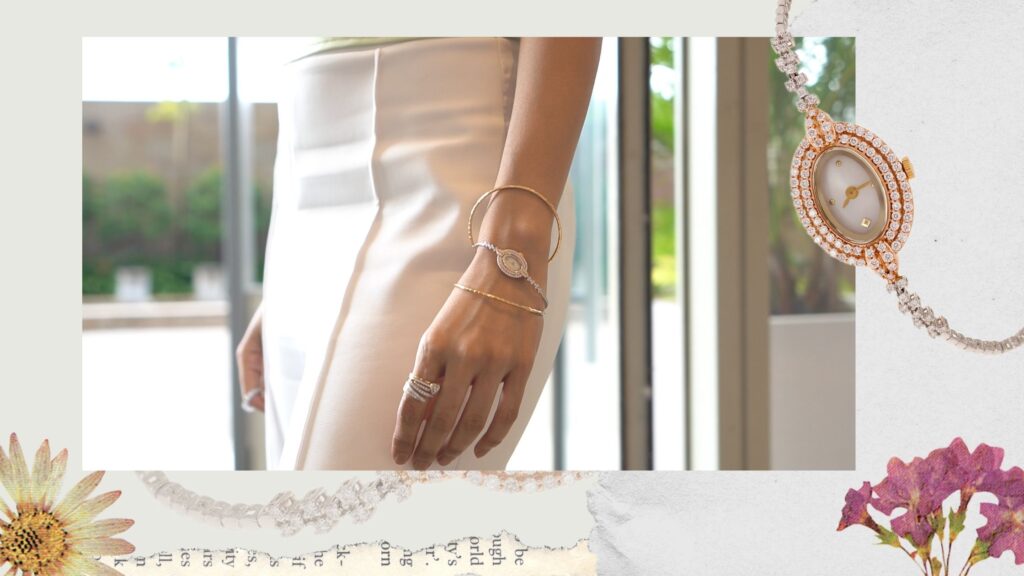 With the perfect set of jewels, pair you dress like a diva with an elegant white trousers and leaf green top for a fresh vibe. Do not forget to don the timeless pair of thin gold bangles on one of your wrists to bring out the grace inside you.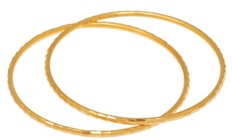 Complement it with a delicate diamond watch which adds another facet to your personality.
---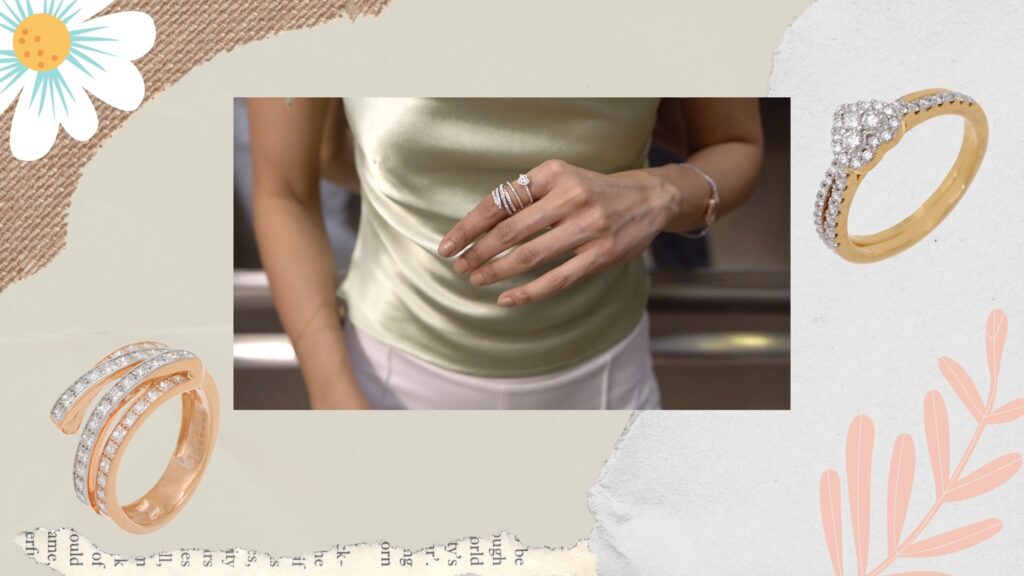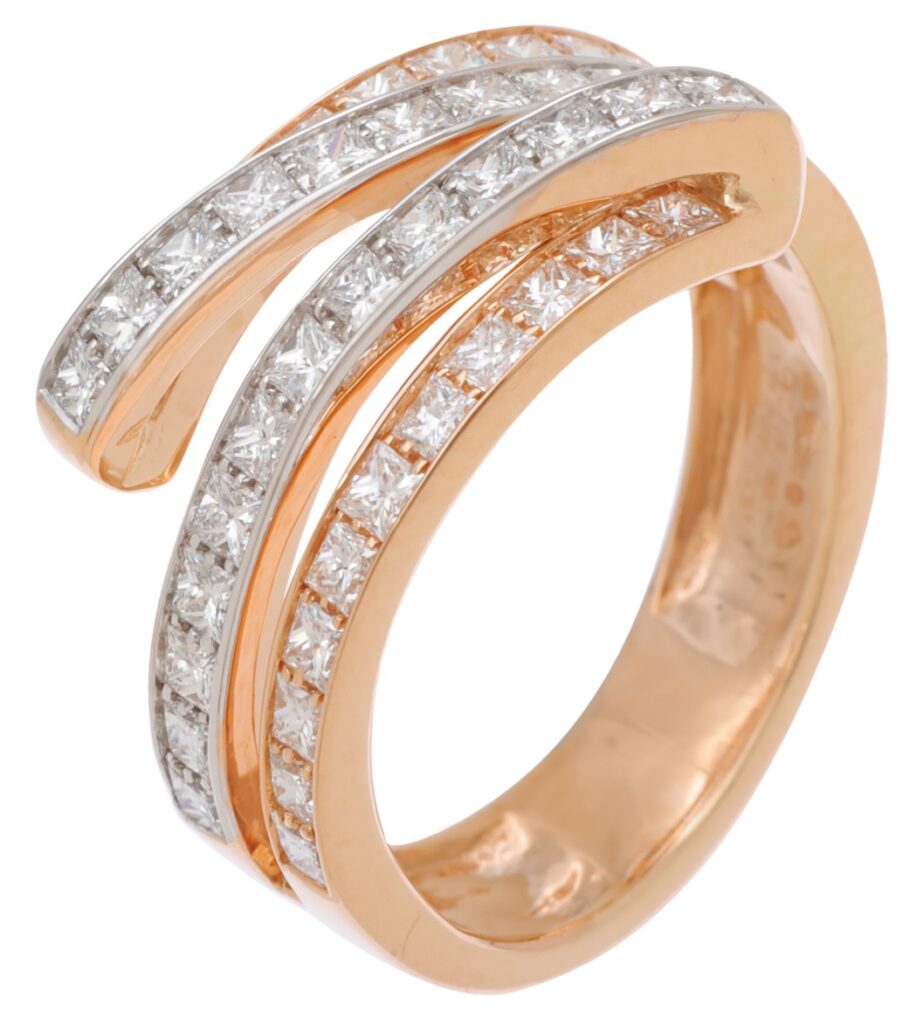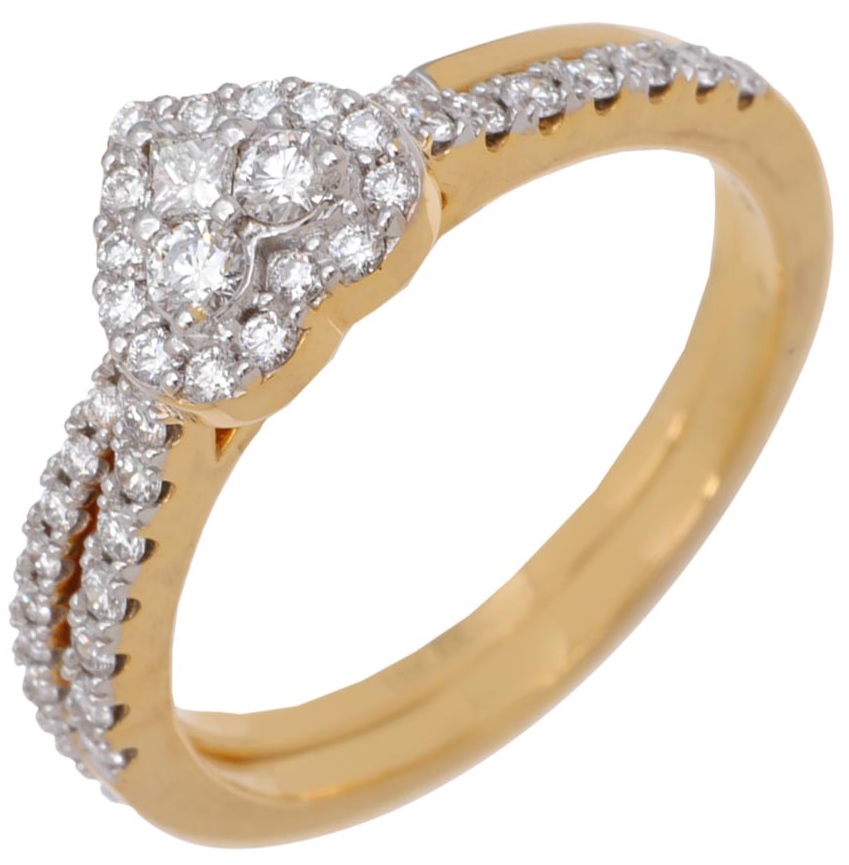 To complete the look, stack some shining diamond rings on the other hand and let the grace meet you at its best.
---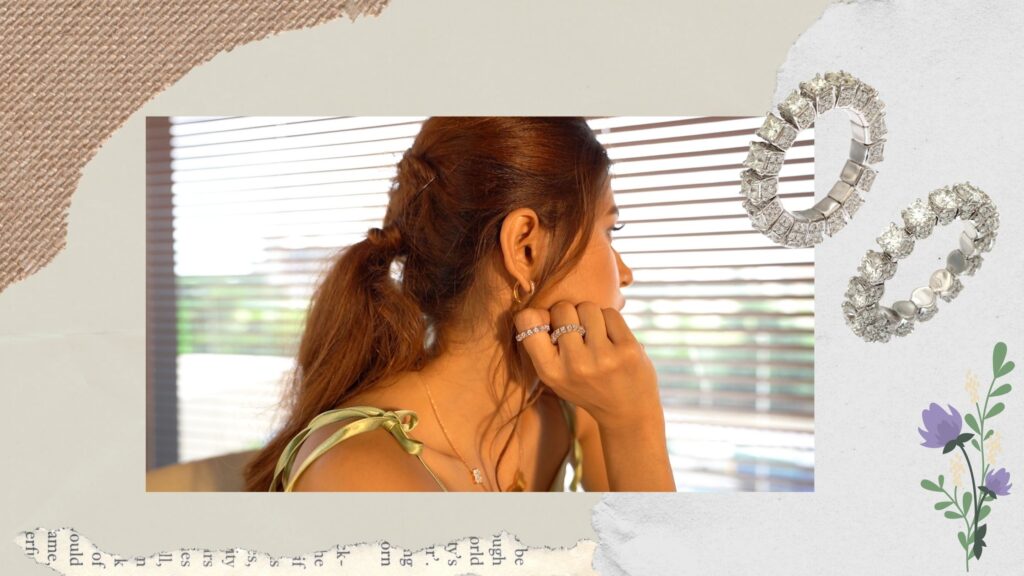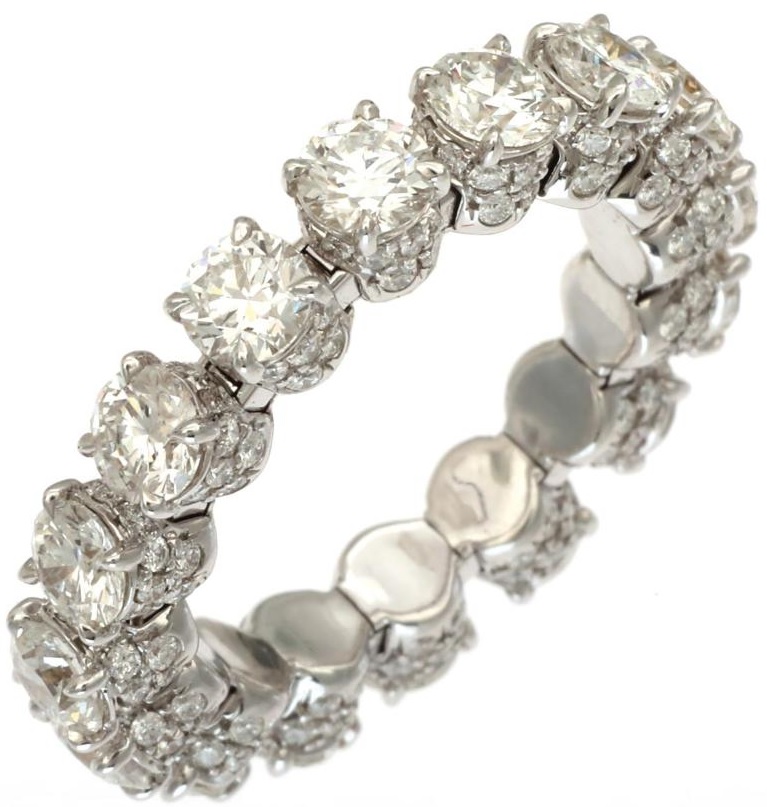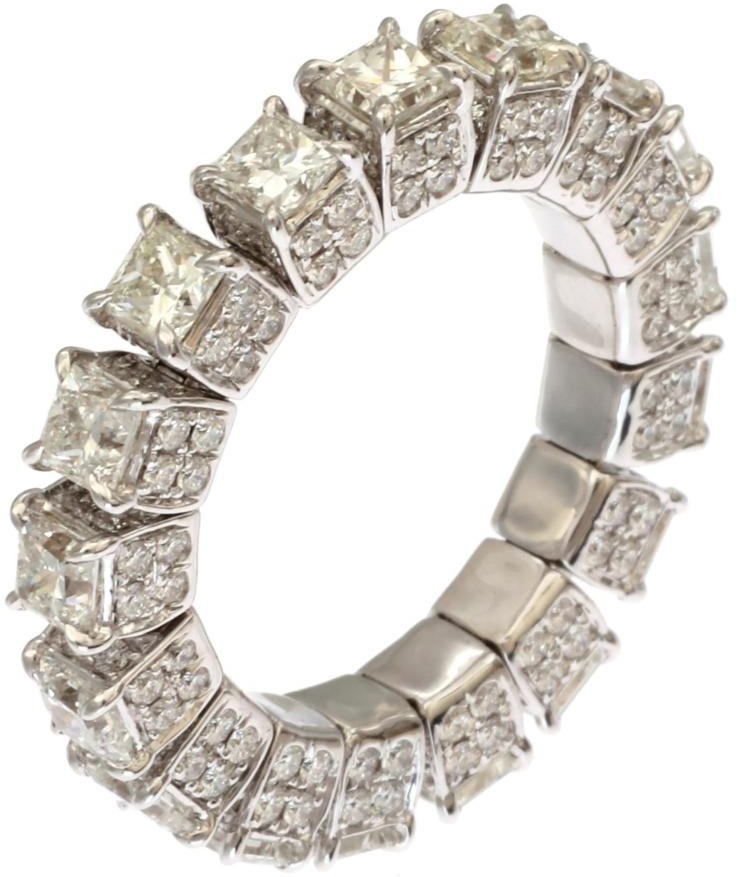 And… you are all set to own the date! : )
---
Hair and Makeup Styling:
To put an unexpected twist to an otherwise classic ensemble, do a matte day make up look with a soft touch of eye shadow having a peachy undertone to it. Highlight your cheek bones with mild shimmer and put natural nude lip color to steal the focus occasionally during the flirty conversations.
Do a messy pony left with some hair stands falling on your face to unveil the confident side of your starlet attitude and let the whole look do the talking on your dapper date. Spray the exquisite Rare scents perfume to bloom a magical aura.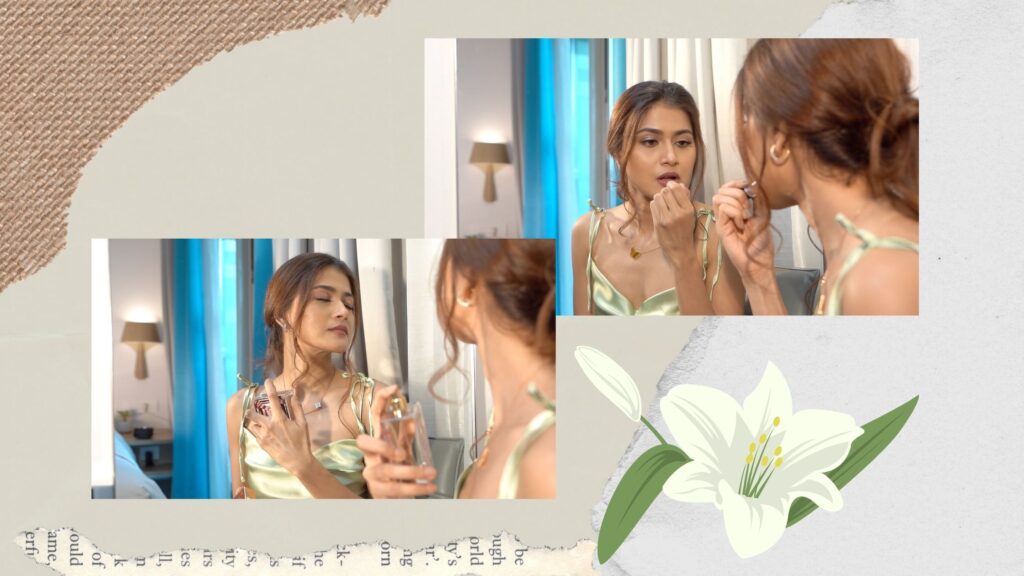 Sitting like a diva in a posh restaurant waiting for your date, and there comes the hunk with an all-black look and with inked tattoos on his hands. Wearing a funky yellow shade and a sparkling diamond stud on his ear, he is stealing the glam with his diamond studded apple watch.
---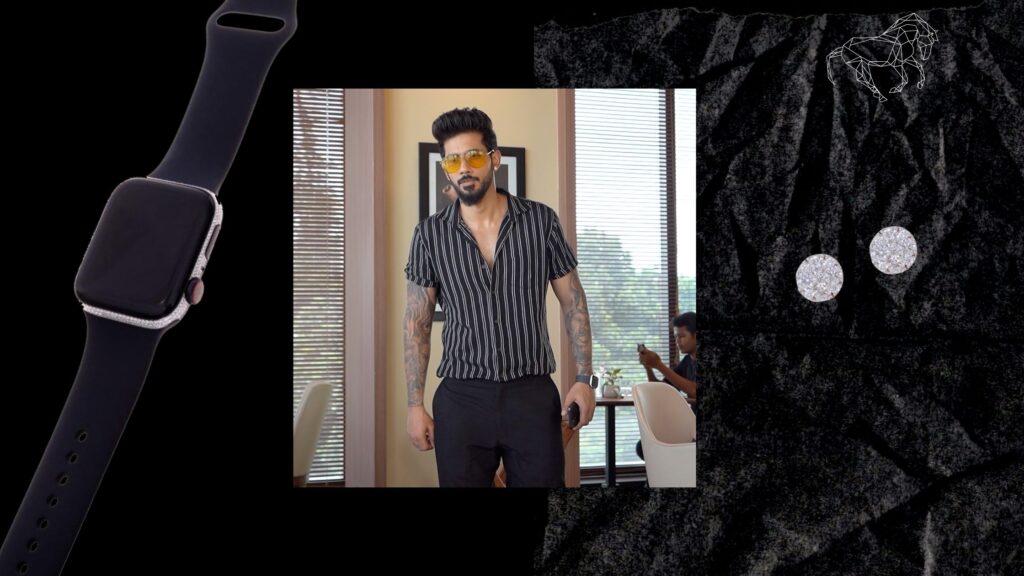 And there begins the spark exchange on the magical date while entrusting the best of each other on the special day by flaunting the precious jewels adorned at its best.
DATE 2 – FUNK IT UP
Well, sometimes things go a little different than the expected and your date doesn't go as you had imagined.
Life definitely seems to be a little boring without few options to choose, right?
And… Bingo… There's a reminder on your diamond studded iphone for an absolutely fresh date on the same day. Well, a girl gotta do what it takes to do to find a match!
On a busy-bee day, who has time to switch to a completely different look and vibe with a new set up of styling. Right? Why not just change your aura by being a little creative and spontaneous on the very moment with a little mix and match of you ready adornments on your way!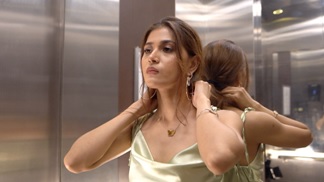 Presumably, if your next date for the same day turns out to be a dude who bears a casual outlook and have an easy-going persona, then sport your bubbly attitude without failing.
On the existing outfit of yours, just do a little interchange of jewels for a drastically unique vibe. All you need is to mix and match with your existing pair of diamond hoop earrings and thin bangles.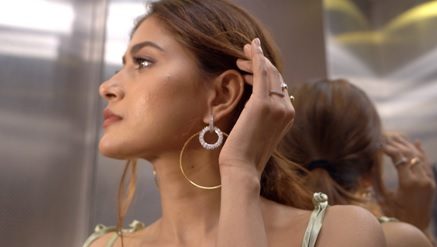 Slide out the thin gold bangle from our hands, slip in inside the diamond hoops. To add more funk, take out the eternity diamond ring from your fingers and put them as well in the hoop and lock it.
Turn your neck piece into a wraparound bracelet and split your stackable rings to multiple fingers to make the zest mode on! And there you go…! A total metamorphosis of styling in few seconds and you are date ready with a new aura. Open your hair in the breeze with a final touch and funk it up.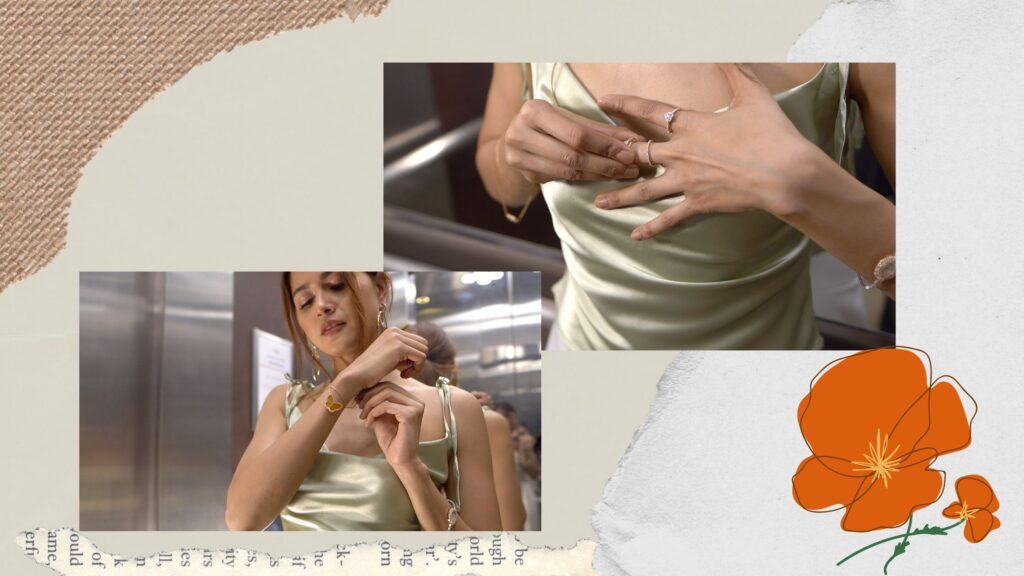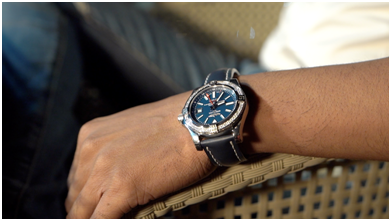 And there you go; your date is waiting for you all dressed up in a white-collar shirt and semi-ribbed blue denim with pastel loafers. Flaunting his limited edition Brietling luxury watch on his hands he says "Hello" and it's time to kick start the magical date.
Well, who knows, "it can turn out to be an actual match!"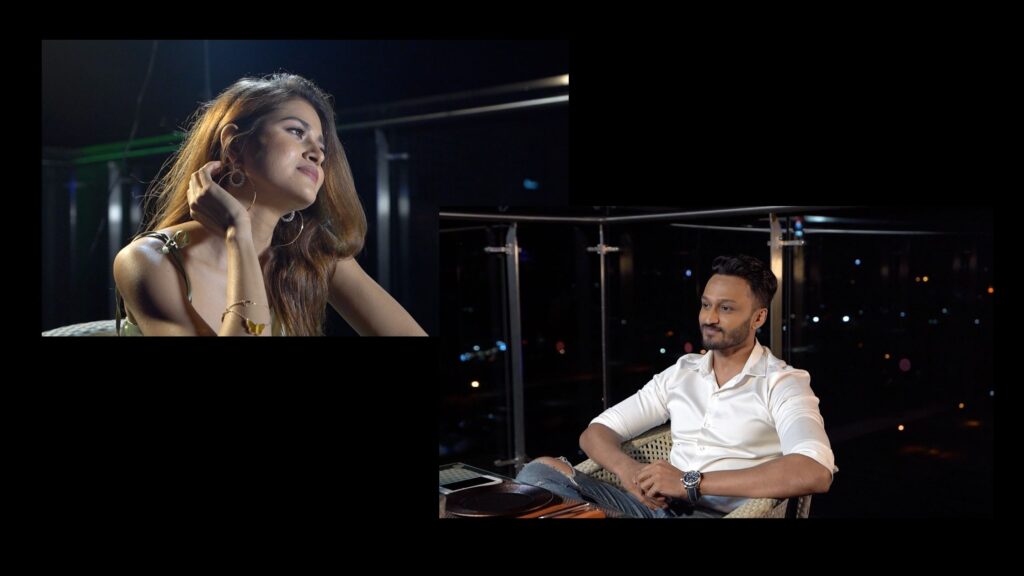 Happy dating with jewels from the house of C. Krishniah Chetty Group of Jewellers.