One Necklace, 3 Styles
Wearing the One-of-a-Kind Diamond Necklace 3 Ways
All of us love wearing jewellery. The perfect accessory to complete an outfit, donning just the right earrings and/or necklace brings a certain charm to an attire that may not be matched by anything else.
Yet, as different attires call for different fashion styles, it seems everything matches with a different sort of jewellery too.
This is a problem.
If we have 3 different formal dresses – does that mean we have to purchase 3 different kinds of bespoke jewellery to go with them?
We at C. Krishniah Chetty Group of Jewellers are here to tell you; this is certainly not necessary.
While jewellery enthusiasts might want to purchase a new set of accessories with every fashionable ensemble, it certainly does not hurt to reuse some of your earlier jewels to add the bling to your look.
Let's have a look at this gorgeously radiant Sprezzatura Diamond Necklace by C. Krishniah Chetty Group of Jewellers: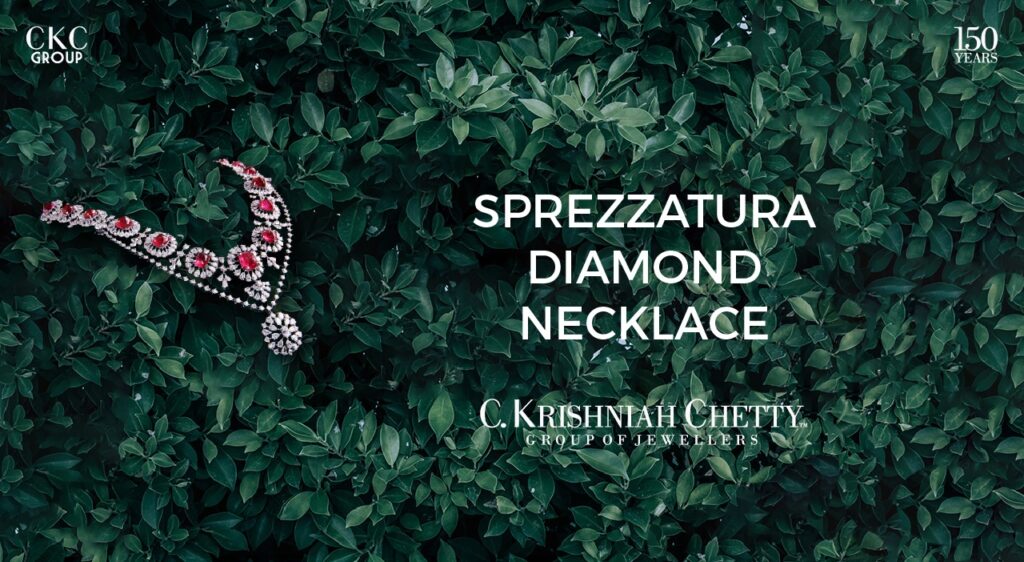 In diamond open setting style, the necklace is made with 18Kt white gold, and adorned with actual, real diamonds.
What makes this unique and a lovely addition to upgrade attires is its ability to go with numerous attires. Whether you want to wear it with a red dress, or black one – the bold and modern necklace with contrasting colours makes it a treat for the eyes.
Another plus point: With a relatively modern and classic design, the necklace jumps far from tradition to give an exquisite and premium look to your attires.
Let's see how we can pair the Sprezzatura Diamond Necklace with 3 different attires:
---
Glitz With the Gown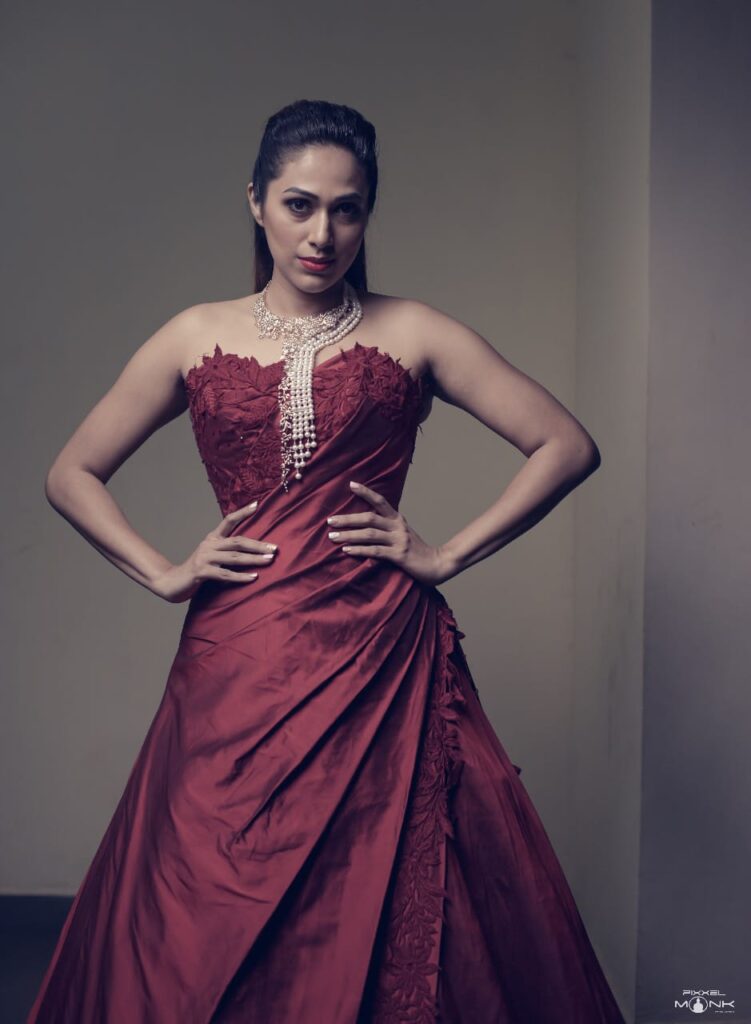 If you like wearing western clothes – you are certainly not alone.
Whether attending a birthday party or going for an Oscar style event, there is nothing that exclaims glitz and glamour more than a beautiful western gown.
You can go for a loose frock-styled western dress or opt for one that is slightly fitted to the body as it traces your silhouette. In any case, a gown is bound to suit any and every body shape.
When pairing the gown with jewels, be bold and you shall be beautiful. Regardless of whether your gown is monotone or includes multiple hues – go for an extravagant statement necklace that draws attention to you.
What better way to do this than by donning the glittery and radiant Sprezzatura Diamond Necklace?
Pair the necklace with your favourite gown. Strap on your stilettos. Go for a cat-eye makeup look or tone it down with a slightly winged eyeliner. Finally, grab your clutch and you are ready.
---
Add the Bling to the Saree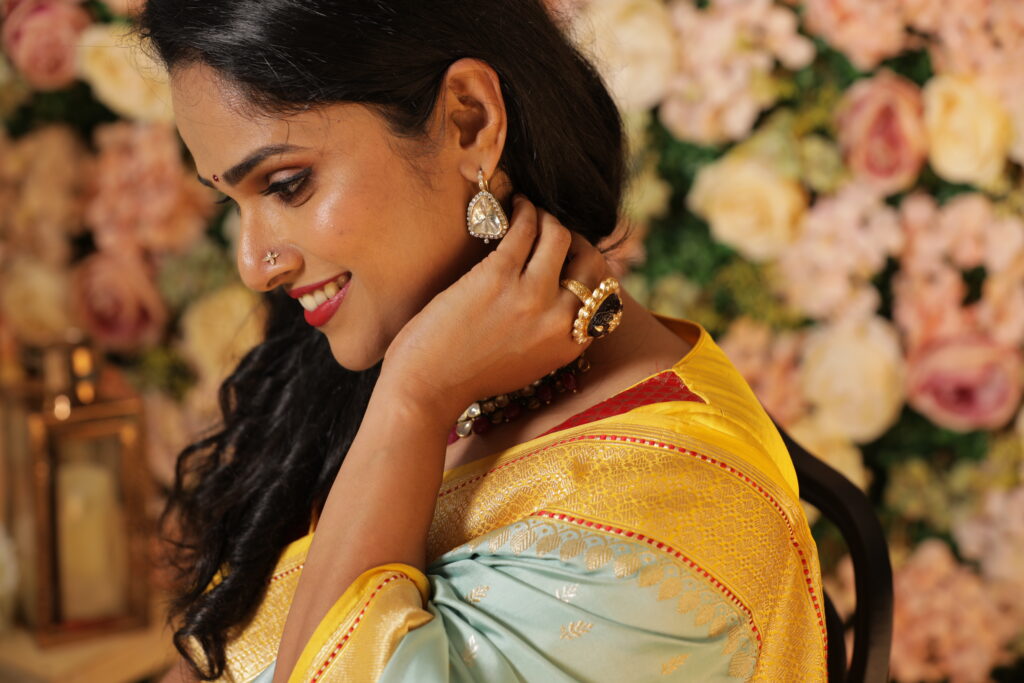 Another favourite in the long list of attires in the wardrobe is the saree.
Considered very traditional until earlier, the saree has now become to go-to attire for women in all occasions; be them formal or informal.
While fashionistas like Sonam Kapoor continue to give a new, modern look to the traditional saree, the beautiful Vidya Balan reminds us through her fashion choices that a saree can still serve as a conventional and beautiful attire.
What does this mean?
We can wear the saree anywhere and everywhere. From casual grocery runs to formal award ceremonies – don the saree in the right way, and you will stun each time.
However, at C. Krishniah Chetty Group of Jewellers, we understand how difficult it is to wear the traditional form of the saree with zardozi work and heavy pallus. Thus, by eliminating the traditional heavy gold necklaces and 'maalas', we replace them with a modern diamond necklace like the Sprezzatura to give you one less thing to worry about.
What kind of sarees does the Sprezzatura work with?
Printed sarees with hints of red
Maroon monochrome saree
Black saree
Any saree with silver embroidery
---
Matching Separates with a Bit of Shine
As the weather turns warm, the heart yearns for something casual and not over-the-top. Thus, we rush to the nearest local bazaar or mall to purchase a new load of matching separates.
What are these?
Our comfort clothing – these can include the printed shalwar kameez you so love, or the monochrome kurta with straight pants that gives you a classic vibe. Basically, matching separates refer to all such clothing where the uppers and lowers are – you guess it right – matched. They are same in print and in hue.
However, one big problem with wearing matching separates – is while they may appear comfy and casual for the home, you can appear underdressed if you wear them outside. Be it going to the workplace or visiting a friend – same hued uppers and lowers need a contrasting break.
What better way to give that break than by wearing the Sprezzatura diamond necklace?
Wear it with a crisp white shalwar kameez and pair it with red khussas. Or, go for a classic all-black look and wear this necklace with a fancy black western shirt and black jeans.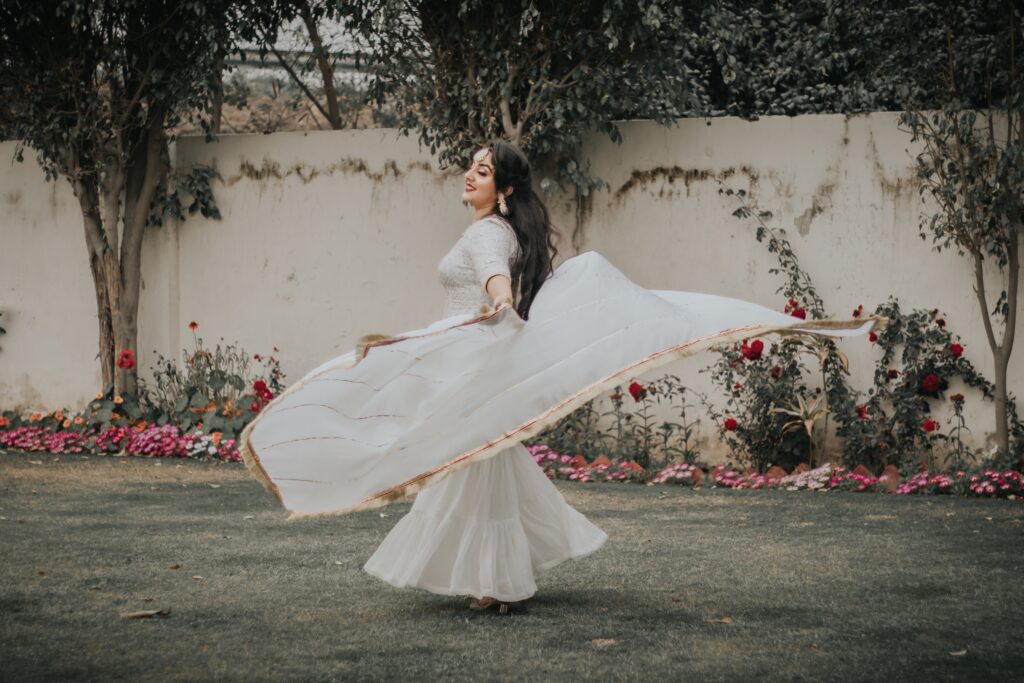 The red in the Sprezzatura gives your matching separates the colour break they need.
Love how we have paired the Sprezzatura 3 ways? Stay tuned for more such fashion tips, and until that time – try to reuse and match your new and existing jewellery with multiple fashionable attires. Happy styling!