Jewellery Trends: Mixing Modern & Traditional
If there's one thing that can make or break your look, it is jewellery.
The perfect look-completer, our jewels may be our best friend when donned correctly. But, wear out of fashion jewels or those that don't go well, and it can turn out to be a recipe for disaster.
Fortunately, with us by your side you don't need to worry about wearing the wrong jewellery because we will keep you updated with current jewellery trends, starting now!
Nature-Inspired Jewels
As the world continues to go green, it seems the trend has infiltrated the jewellery market too.
From flora to fauna, formation of petals to blossoming of flowers, find a chic jewellery ornament that speaks the language of nature and stand out in the crowd.
Something like a bright, heritage flower ring would especially go well when adopting this trend.
Bold Hues
Since a few years, pastel hues in Indian clothing and no-makeup looks continue to be in fashion. But, contrary to common belief, the same trend does not extend to jewellery. In fact, it is the exact opposite!
This time around, jewellery needs to represent an explosion of colours. From bright gemstones to flashy base, multiple colours to a fusion of hues, this season is all about letting your jewellery take the limelight.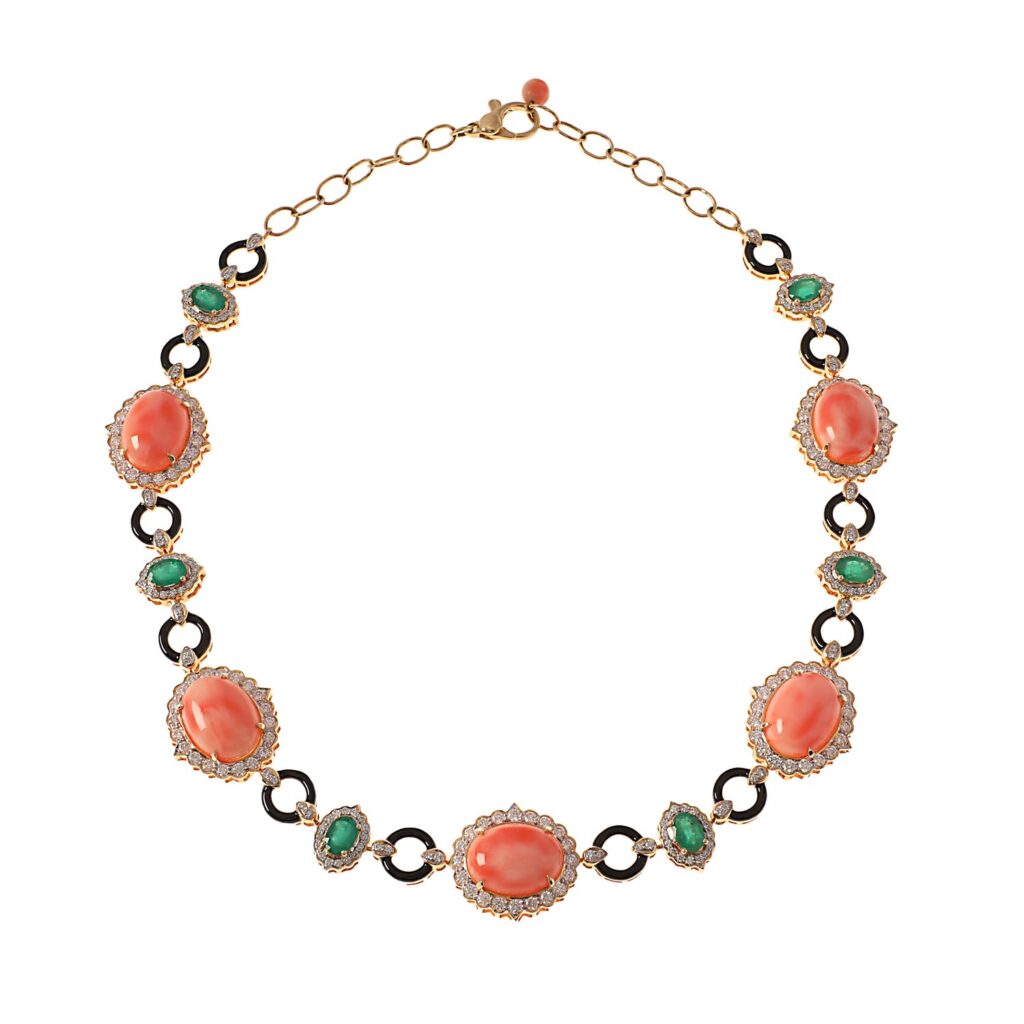 We suggest you choose bold hues and bright gemstones for trendy additions to your jewellery collection. A beautiful coral and emerald necklace works exceptionally well in this regard.
Wear it as you would a choker, with your favourite yellow crop top and blue plaid bell bottoms – looking like the gorgeous sunshine wherever you go.
Abstract
Today, women want intricate details, bespoke designing, and jewellery styles unlike any other.
But, they don't want the standard, run off the mill designs. They want something new, creative, and truly imaginative – they want abstract!
An arabesque, an irrational pattern, or something else that looks like a few gemstones put together haphazardly; but presents a beautiful combination indeed.
For example, have a look at this diamond necklace.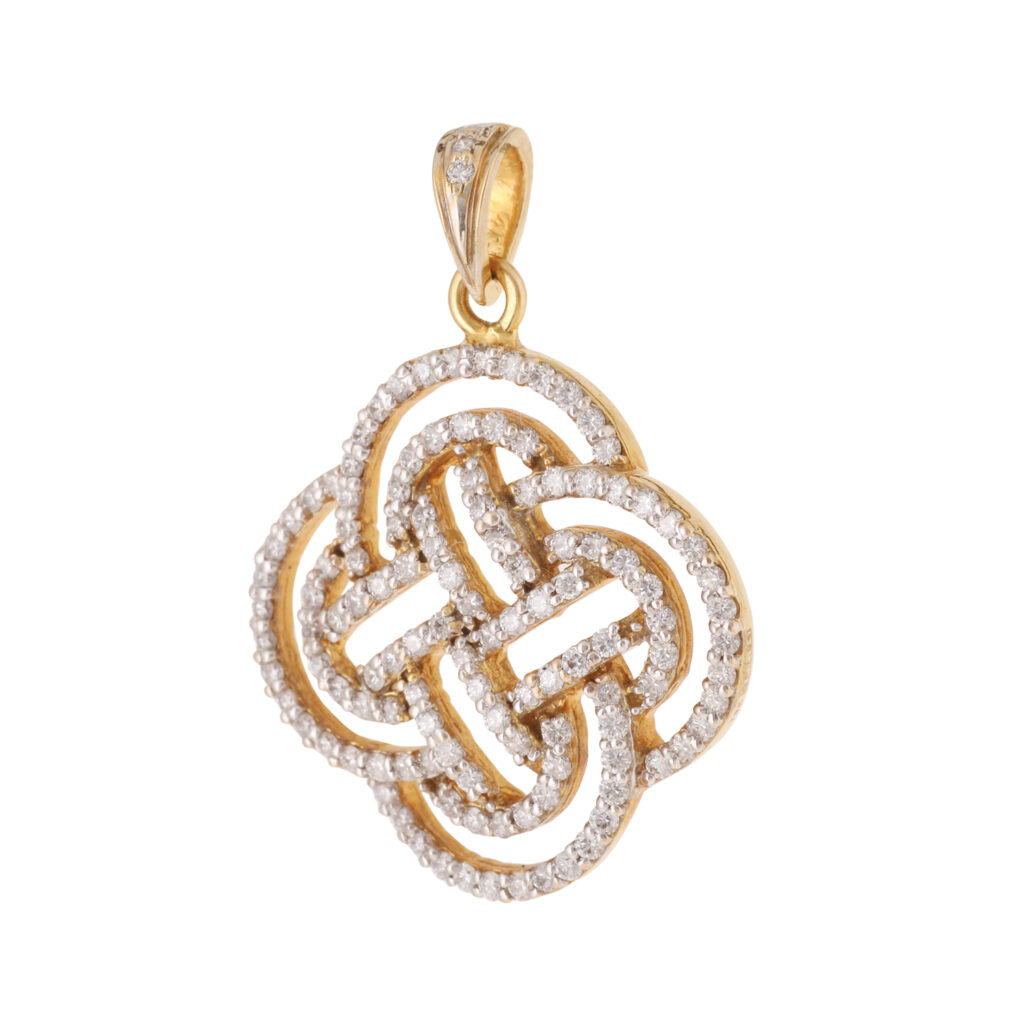 Is it a flower? A well-defined shape? Stripes? What is it?
It's abstract, and its sheer uniqueness and distinct design is exactly what makes it stand out and makes it a trendy spin to a classic diamond pendant to don this season.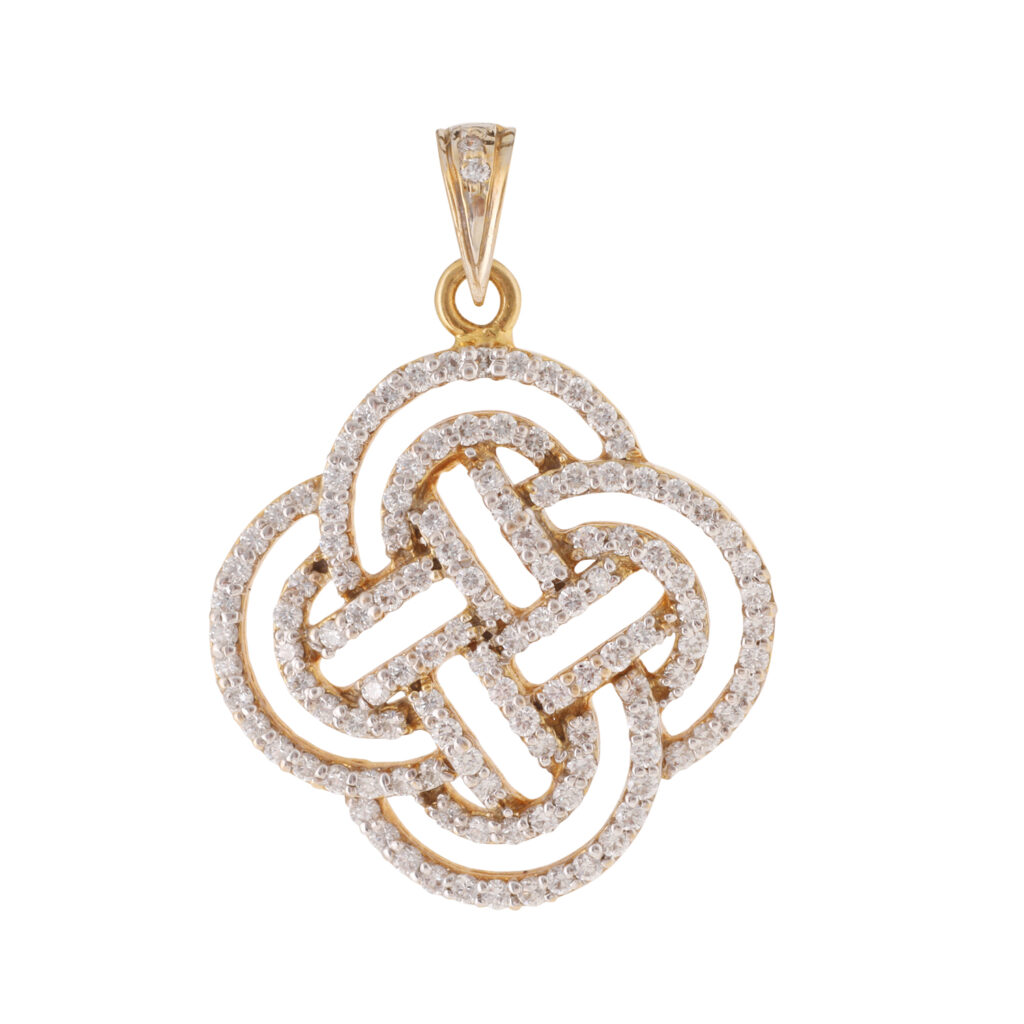 Today, women want different and abstract jewellery certainly makes the cut.
Kundan Jewels
Belong to the traditional category, Kundan jewels hailed from the courts of Rajasthan and Gujrat. These were jewels that displayed a variety of gemstones with gold foil separately them, thus appearing larger-than-life, and truly local.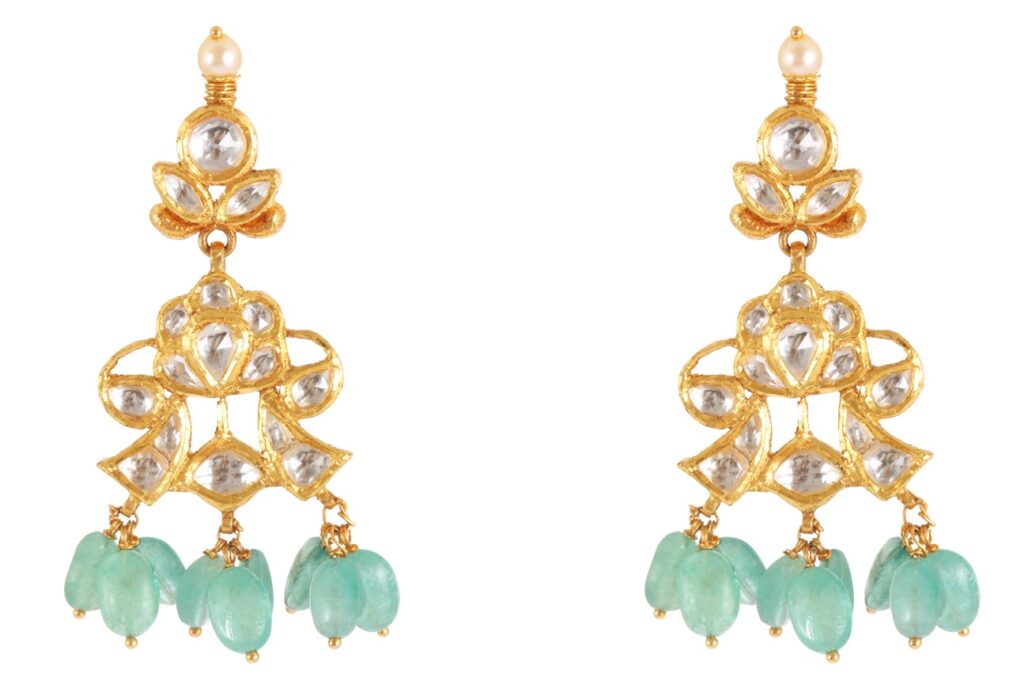 Today, kundan jewels continue to gain popularity due to their ethnic feel and overall Indian vibe. But, this doesn't mean you should wear the exact same kundan jewels as people once did 10 years ago.
You can put your own spin on kundan by choosing minimalistic, bright-hued jewels such as these classic gold drop earrings that would go effortlessly well with eastern and western clothes alike.
Are you ready to be trendy?
Adopt the jewellery trends of the past that have seemed to make a comeback or go against the tide to create your own jewel trend.
Browse through the vast collection at C. Krishniah Chetty Group of Jewellers and mix the contemporary and traditional for a fusion that is magic.