Indian Jewellery: Trendy & Traditional Through The Ages
When you think of the word "Jewellery", what comes to mind?
A way to adorn ourselves, add a bit of bling to the attire, and look our best selves – you may think.
But, jewellery – especially jewellery in India – means more, much more.
Jewels: A Glance Into the Vibrant Indian History
The Indian subcontinent presents a diverse history.
From Mughal emperors to the British colonization, Maharajas to other nobility, it would not be wrong to say that India has been a shining jewel on the world map, one that continues to garner attention.
However, what this political change brought with itself was a variety of jewellery.
From Mughal styled Malas (long beaded necklaces) to royal turbans with brooches, India saw it all in terms of style and glory.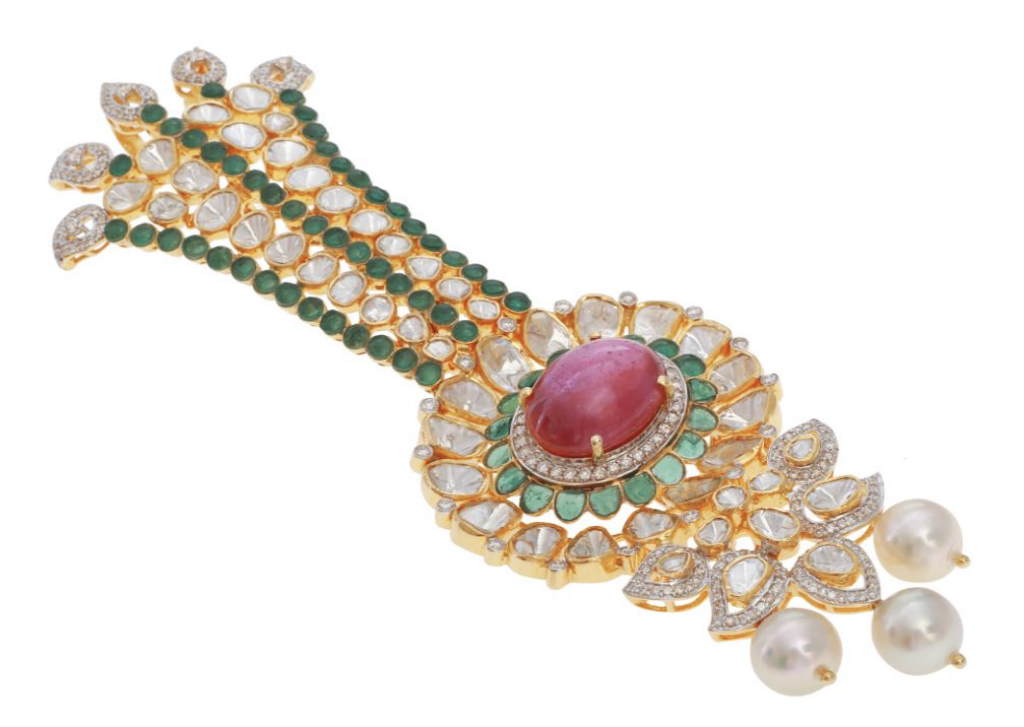 Eventually, these styles became a part of the Indian culture and a part of the Indianway of donning jewels and continue to be seen today.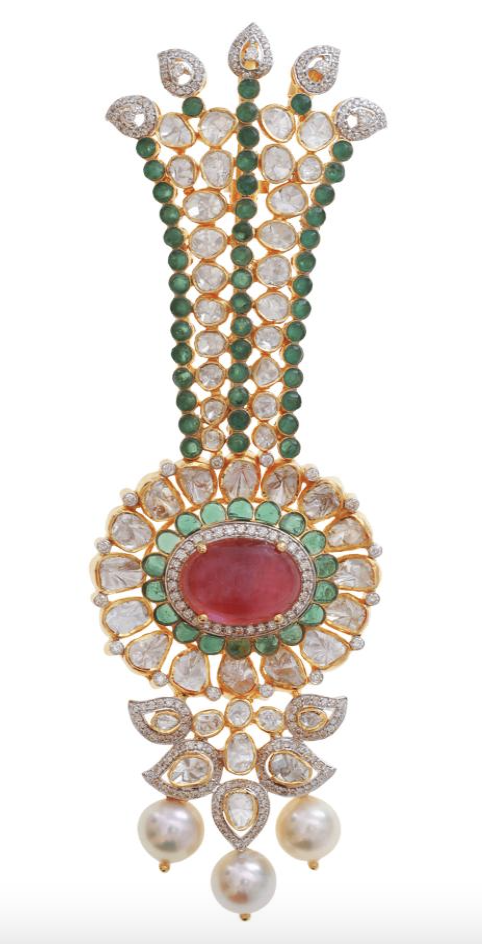 Significance of Jewellery – Much More Than Meets The Eye
While we may have gained our jewellery trends from the past, they don't just act as a memoir of the past. They are a reminder of Indian traditions and norms – a way to live.
In fact, there are numerous jewels probably filling our dressers and drawers, and we have them just because we are supposed to; let's see what they represent:
Nath
A nath, or nose ring, is an auspicious jewel in the Indian jewels. It forms a prominent part of bridal jewellery.
Therefore, traditionally, a nath was supposed to signify a married woman.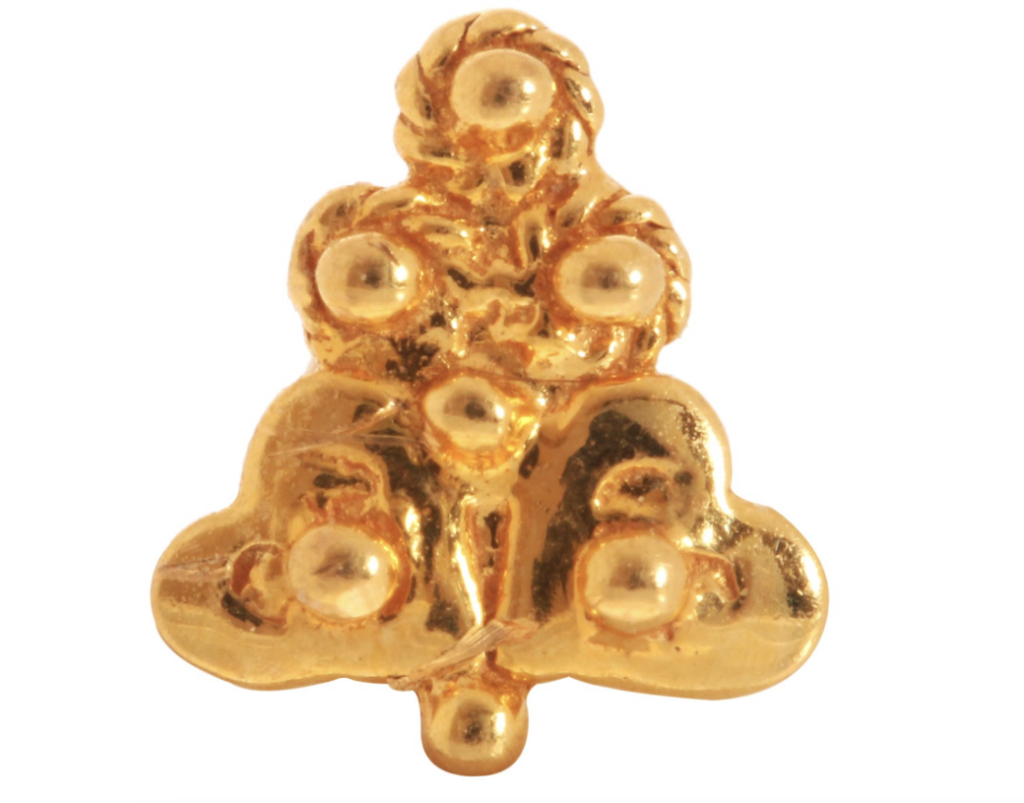 However, as trends continue to change, the trendy women of today, especially unmarried ones, are hopping onto the nose ring trend.
While the traditional nath looked something like this – heavy and prominent – the naths opted for by the new generation are minimalistic, and highly fashionable, sometimes like a single stud like this.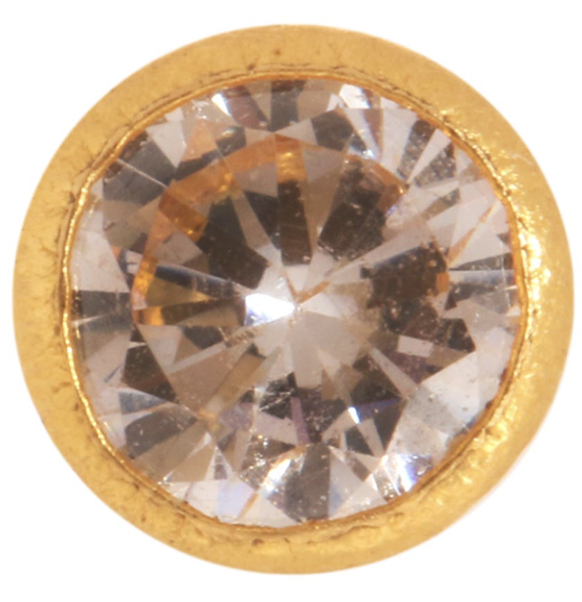 Kangan
Another part of traditional jewellery famous for being a post-marriage jewel, the kangan are basically bangles to adorn the wrists.
They may also take the form of Kaleeray worn especially on weddings in many Indian cultures.
In the past, Kangans were supposed to be big, flashy, and truly representative of a newly wed bride. So, if you probably go through your mother or grandmothers' bridal jewellery, you are bound to find a heritage gold bangle like this.
Conversely, the Kangan trend of the past has been transformed into bracelets and minimalistic platinum bangles for the girls today, who wear it pre and post marriage with all forms of attire – western and eastern both!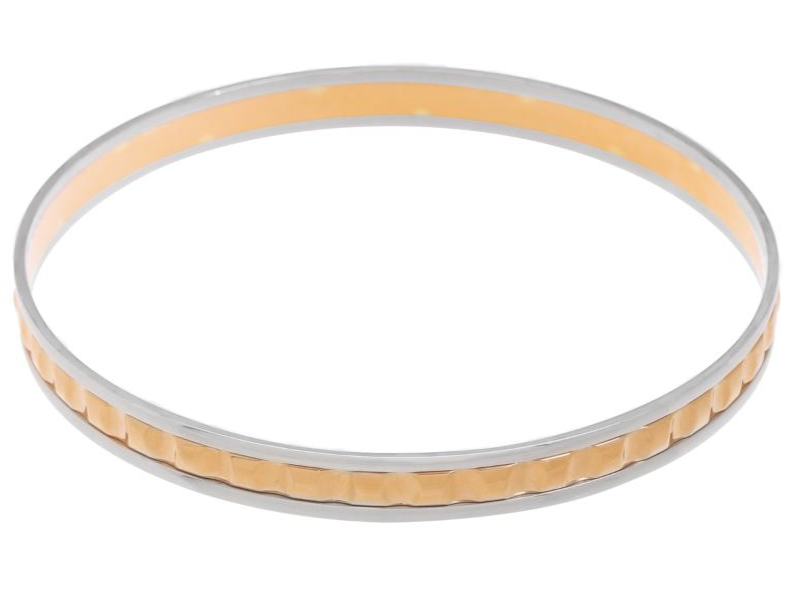 Mangalsutra
If there is one piece of jewellery that was representative of married women in the past and continues to be so today – it is the mangalsutra.
Normally, is a strand of beads, or a bejewelled necklace tied around the neck of the bride by her groom-to-be.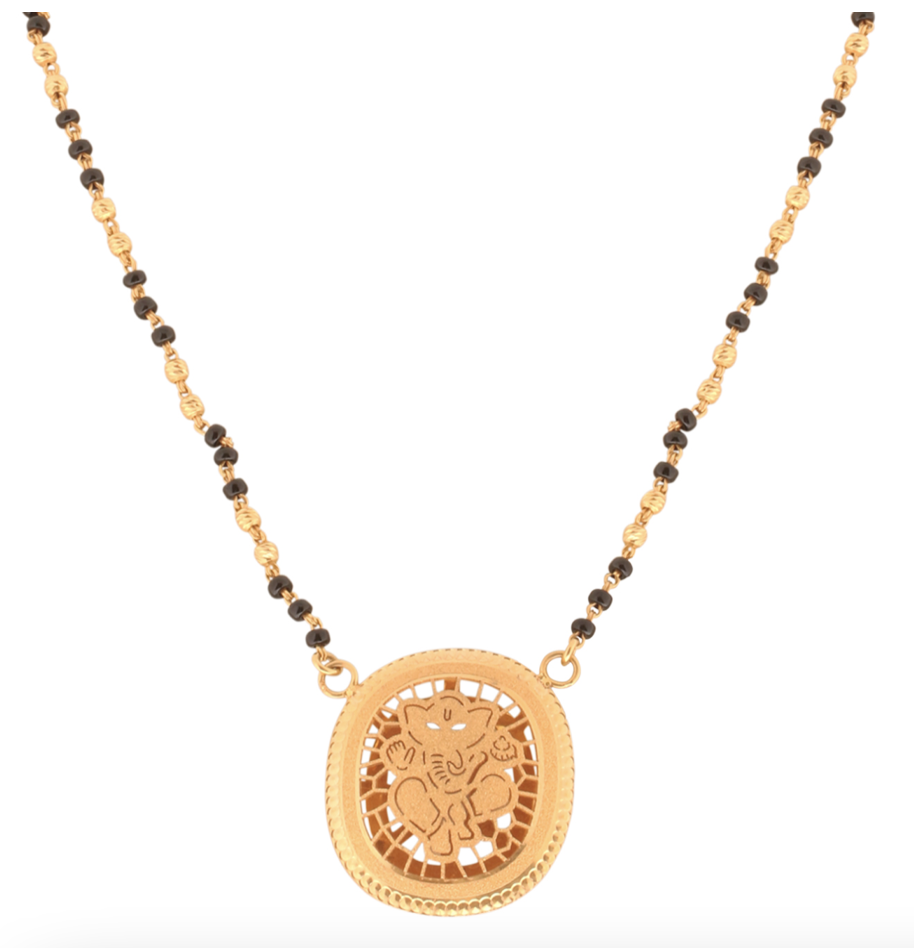 But today, the mangalsutra has gained unique forms too! Such as Shilpa Shetty Kundra's bracelet mangalsutra that certainly up the glam quotient for every attire – be it a dress or shalwar kameez.
Jewellery in Dance Forms
If you think jewellery in India is only for the brides or the mothers and grandmothers – think again!
Giving the perfect blend of tradition and contemporary vibes, jewellery has also made its way to dance forms. For example, the Bharatanatyam is one of the oldest classical forms of India and has women dancing gracefully to beautiful beats while wearing temple jewellery.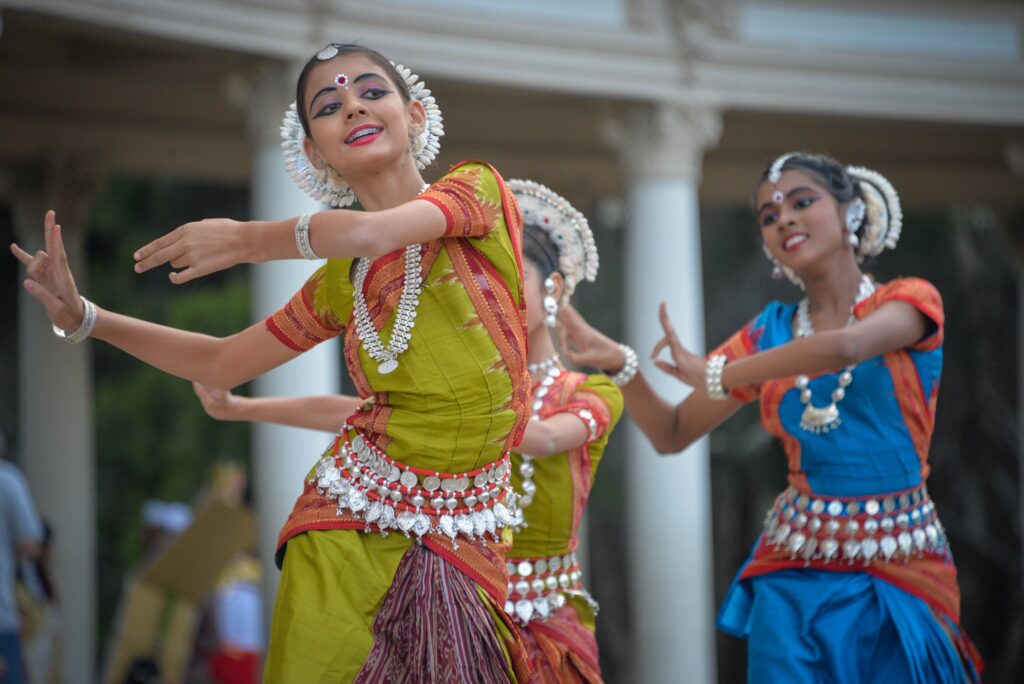 These include but are not limited to:
Chokers 
Tika 
Mala 
Anklet (ghungro)
Kangan 
Why Jewellery Continues To Thrive in Importance
A mixture of the past and present, jewellery continues to be a part of the life of the Indian woman. This especially is the case of gold jewellery, often considered to be the evergreen jewellery.
Such jewels continue to garner importance because:
They are a way of adornment for the woman.
They encompass current trends and mold them into presenting something timeless.
Gold Jewellery makes for great investments that can be expected to gain value in the future.
Unlike silver that can tarnish with time, gold stands with its might and glory for a long-lasting accessory.
Due to the beauty of jewellery, it is also a wonderful gift for our loved ones.
Embrace Indian Heritage Jewellery with Modern Twists
From the past to today, the jewellery has been a part of numerous trends that don't intend to be stopping any time soon.
If you wish to embrace the past with a hint of modernity, visit C. Krishniah Chetty Group of Jewellers for jewels that are trendy, historic, and chic!