Dressing Up For Eid – Fashion & Bling!
As July draws to a close, the arrival of Eid ul Azha, or as we tend to call it – Bakra Eid – sends feelings of enthusiasm among the Muslim community.
A religiously memorable day for all Muslims worldwide, this Eid is one of the two main festivals for the community. Therefore, it is spent with all smiles, lovely dressing and mouthwatering dresses.
From the clanging of the bangles in the hands of women and excited girls to the aroma of delicious vermicelli served with milk – the Eid brings everyone, regardless of religion, in a mood of festivity.
Yet, apart from its religious elements, the Eid is also a time for people to display their latest fashion loves.
With less than 10 days to go, if you are still confused about what to wear this Eid, we at C. Krishniah Chetty Group of Jewellers are here to take away this confusion.
Let's see the wide variety of trends we can choose from and don with style and glamour –
Printed Short Shirts and Bell Bottom Pants – With Dainty Stud Earrings
While Eid may have arrived, the weather is still warm. Therefore, for an Eid of ease and style, it is best to choose lawn or similar fabrics for gorgeous short shirts for a lively vibe. This season, go for printed shirts with vibrant prints instead of the traditional embroidered ones for a fusion of casual with elegance.
For the bottom – ditch the cigarette trousers and churidaars for loose flared style bell bottom pants. Bringing out the Elvis within you, the trousers not only appear great with short shirts, but also allow for ample air to pass through – a major plus for such hot and humid weathers.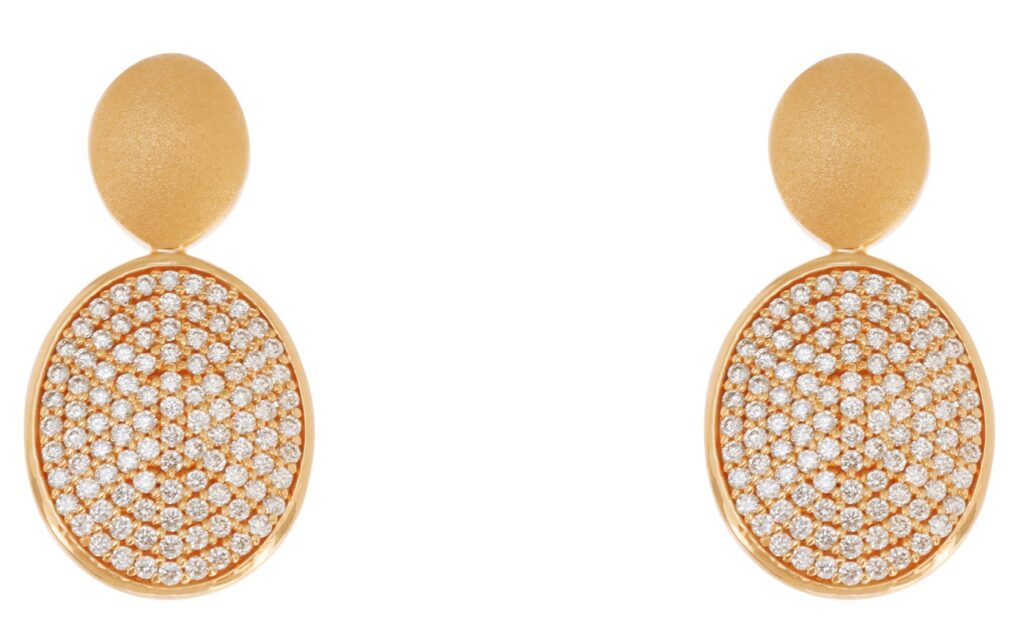 No look is complete without the right accessories, and this look calls for gorgeous dainty stud earrings. You can go for simple dangling ones that do not overpower the look and let your clothes to shine through – such as these classic diamond stud earrings
Or, if you have chosen a shirt and bell bottoms in solid colours or with less print – you can allow the studs to do the talking for you.
Get a pair of vibrant multi-hued geometric studs like these to complete your look: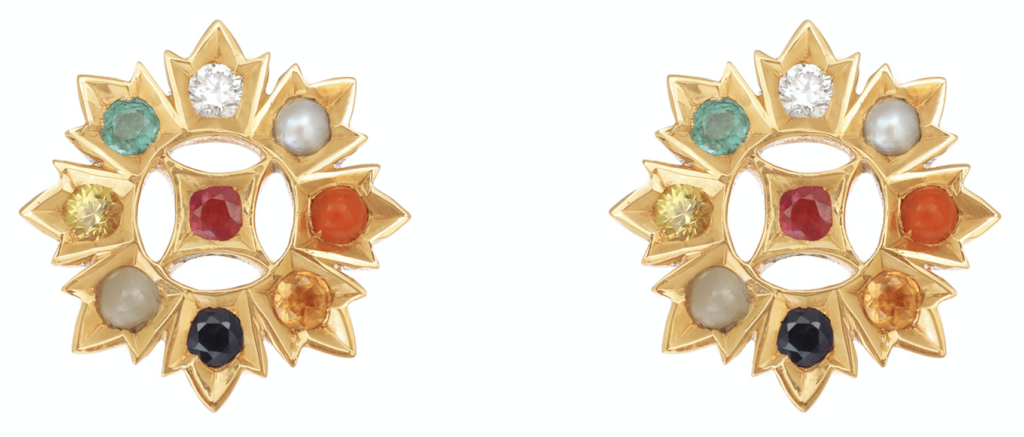 Bright Hues and Contrasting Jewellery
Another fashion trend bound to make you stand out in the crowd this Eid – is that of bright colours and distinctive jewellery.
To invoke the hues of the season in all their might and glory, go for a monotonic dress this Eid. This can simply be an angarkha-styled shirt with tights, all in the same colour or a straight shalwar kameez.
What shall elevate this look is the bling! you add to it.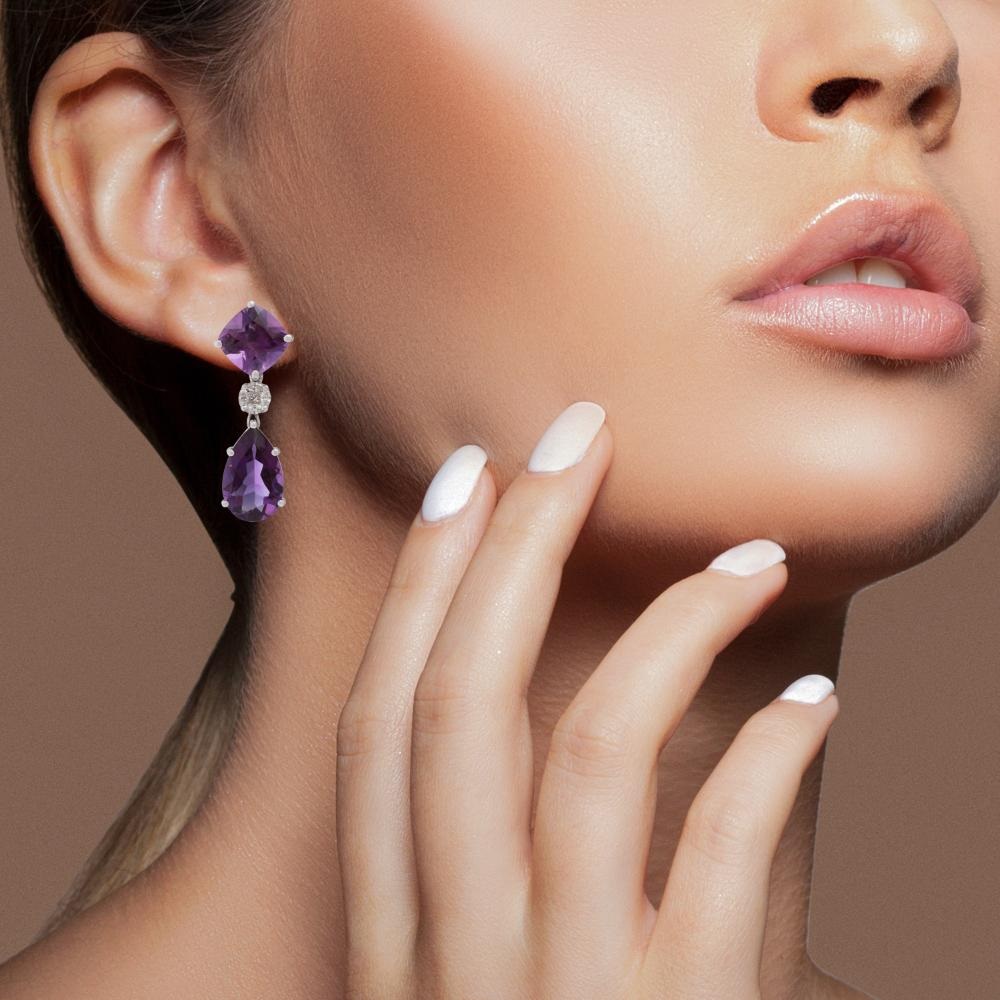 Go for jewellery that is completely different from the colour you seem to be wearing. For example, these classic purple diamond drop earrings with amethyst paired with an all-white attire.
Match your heels and handbag with the colour of the earrings, and you shall definitely stun.
Peplum Tops and Stunning Necklaces
Another trend that doesn't seem to get old, is the cute peplum.
Especially a wonderful look for young girls, the peplum suits girls of all body shapes. As the waistline is slightly clenched, the peplum appears straight from the top and flary at its bottom – a lovely combination indeed.
If you are thinking of wearing a peplum top this Eid, opt for ones in Lawn or Chiffon (to escape the heat) with a round neckline, and pair them with a grandly embellished dupatta and simple straight pants.
To complete the look, wear a necklace that complements the round necklace – preferably a heavy yet subtle necklace.
Confused what does heavy yet subtle mean?
This refers to a necklace that even though is grand, does not contain many colours or a load of gemstones. This ensures that the necklace provides just the right amount of sparkle for your dress, without stealing attention from the mesmerizing dupatta and peplum.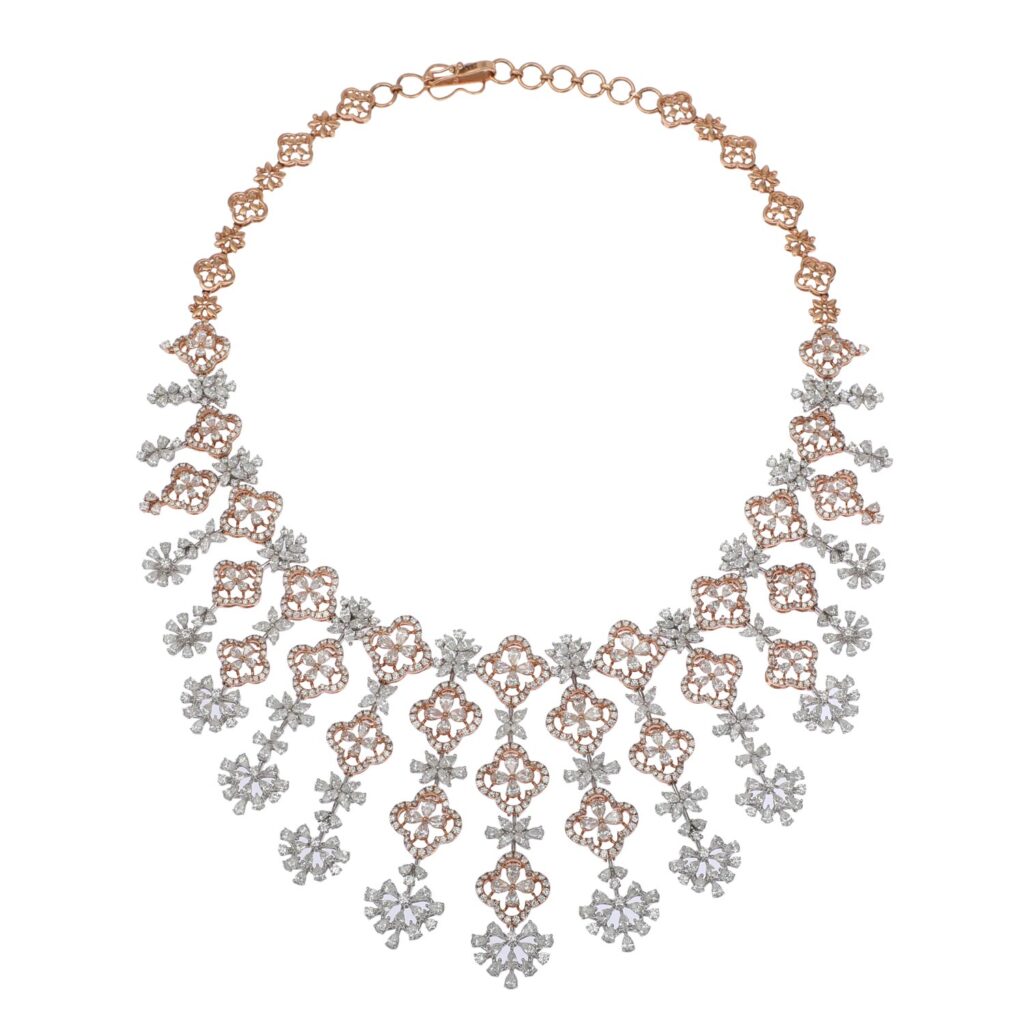 A necklace like this can be this classic diamond necklace paired with diamond stud earrings.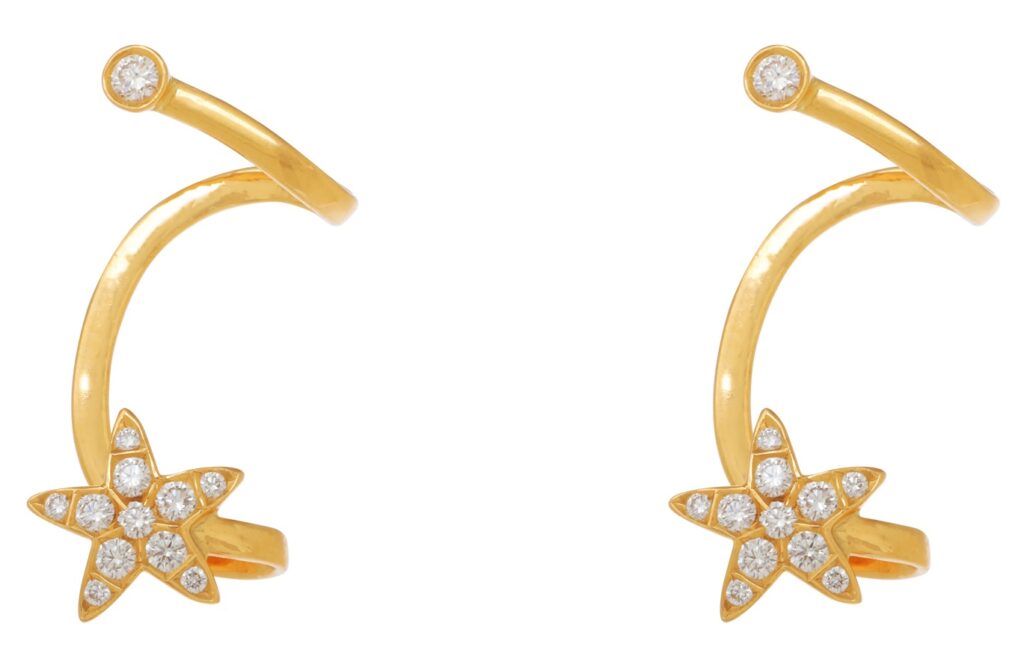 Silk Tunics with Drop Earrings and Delicate Bangles
A style especially meant for curvy women, the silk tunics are back with a bang!
You can opt for simple digitally printed tunics or go for heavy embellished ones with frills at the end – it is your choice entirely. Pair it with tights and high pencil heels – and then, let the jewellery speak the rest for you.
Donning the right jewels with silk attires elevates them to unimaginable levels. For elegance, go for stunning diamond drop earrings like these: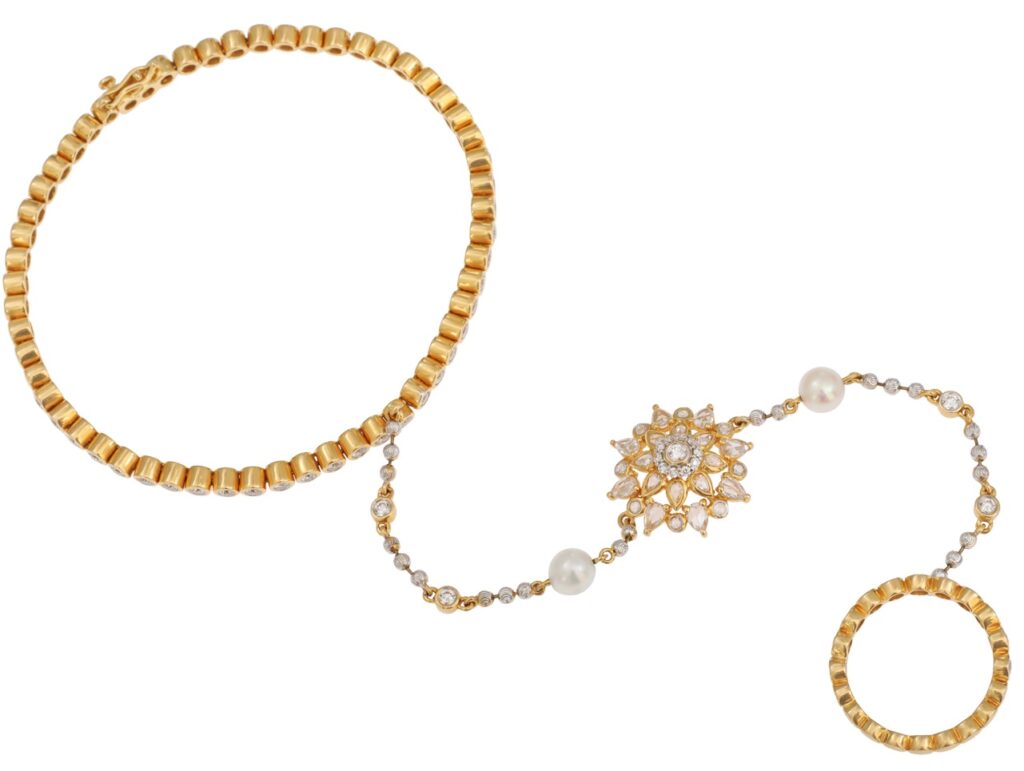 Also add the required glow to your hands with the classic diamond odd bangle. With numerous trends to look forward to, and wonderful attires to wear, have you decided what look you shall be donning this Eid?
Remember to complete the attire with the right sparkle and the best accessory you can wear – your smile of course!
Eid Mubarak!