Defining Your Own Family Heirlooms
Do you have any specific items with you, that were passed from generation to generation, and now came to rest in your hands?
These are family heirlooms.
Enriched with a varied past, a family heirloom is an object that is transported through time, offspring to offspring, because of the sentimental value it holds. While an heirloom can be anything – from books to keychains to décor items – there is usually one heirloom found in each family.
Can you guess?
Jewellery!
Jewellery as Family Heirlooms
From the heavy karhas passed onto us by our mums on the wedding day, to the beautiful bracelets we receive on graduation; jewellery is a popular family heirloom because of its durability, value, and the ability to speak a different story.
Do you wish to create a modern family heirloom? Something distinct from the conventionalities of the past and perhaps more upbeat? Let's dive into the options and create a bespoke family heirloom!
Engagement Rings
A ring gifted to the woman as a sign of love, commitment, and companionship, the engagement ring has long been a frontrunner in family heirlooms.
In fact, the Duchess of Cambridge, Catherine Middleton currently wears a large sapphire ring that was traditionally the engagement ring of her mother-in-law, Princess Diana.
The ring was designed by the crown-jeweller at the time, Garrard, and features a magnificent blue Sapphire weighing 12 carats and set in 18K white gold. It is surrounded by 14 gorgeous diamonds too – making this engagement ring, a stunner among Sapphire jewels through the ages.
If you wish to recreate the engagement ring for your own little princess to don on her wedding day, you could opt for a modern and chic sapphire ring of today – that could last for years to come, and be gifted from your daughter to hers. Wondering where you can find a ring like this? A prominent feature of our gemstone collection, the classic diamond ring in 18K white gold and 2 blue sapphire stones – certainly makes the cut!
Platinum Pendants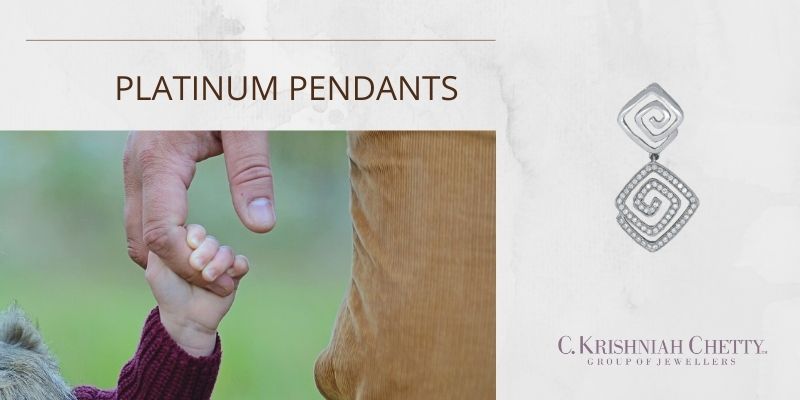 A family heirloom must be
Durable
Stylish
Timelessly classic through the years
There is one metal that ticks all boxes: Platinum jewellery!
When defining your own family heirlooms, choose an item in Platinum. Not only is it subtle and in-trend, but it also is a very long-lasting metal that does not tarnish with time, nor need any frequent recoats. This means it will never lose its essence as it is passed on from one generation to the next.
As you choose your favourite platinum jewellery to be handed down to your offspring – go for pendants. Always trending, and subtle yet classic; a platinum pendant like this one might just become your family's signature style.
Love-Inspired Jewels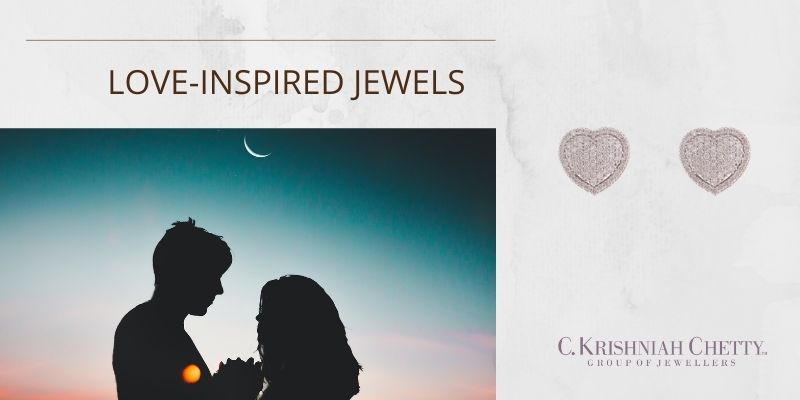 When choosing what gets passed down, we tend to sway towards jewellery that says something; jewels with an emotional and happy connection. What can represent happiness and joy better than love-inspired jewels?
This is why we, at C. Krishniah Chetty Group of Jewellers present another jewel that could make for a "love-ly" family heirloom; our diamond stud earrings in beautiful heart shapes.
As love remains eternal, the desire for all things 'heart-y' does too – and thus our earrings certainly play the part.
Jewels with a Story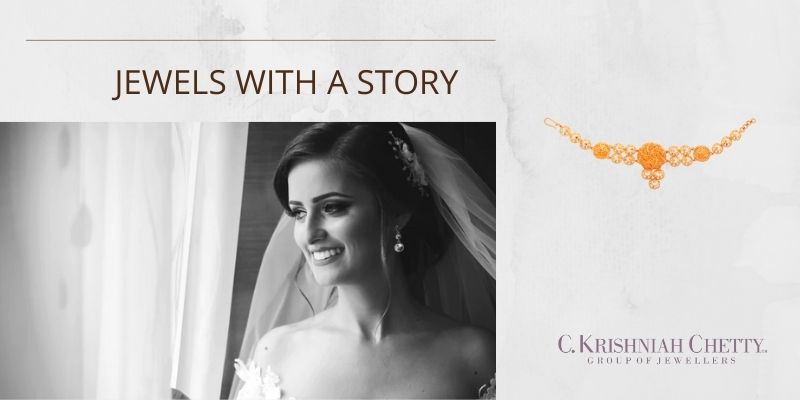 One of the best ways to choose a family heirloom, is to pick an existing jewellery item which represents not just beauty – but a story embedded in itself.
Just as wedding dresses are transferred from mother to daughter due to the bond and history it represents – your jewels can play a similar part too. You simply need to find the right jewel; i.e. the jewel that is modern enough for trends today, and will be great to wear in the future too.
For us, all these requirements lay fulfilled in the form of this beautiful classic gold armlet.
If your wedding is coming up, you can don this jewellery item, and then place it aside for your daughter (or daughter-in-law) to wear when her time comes. Presenting a minimalist design and beautiful tangerine hues, the armlet is bound to go with any and all wedding attires through the ages.
Watches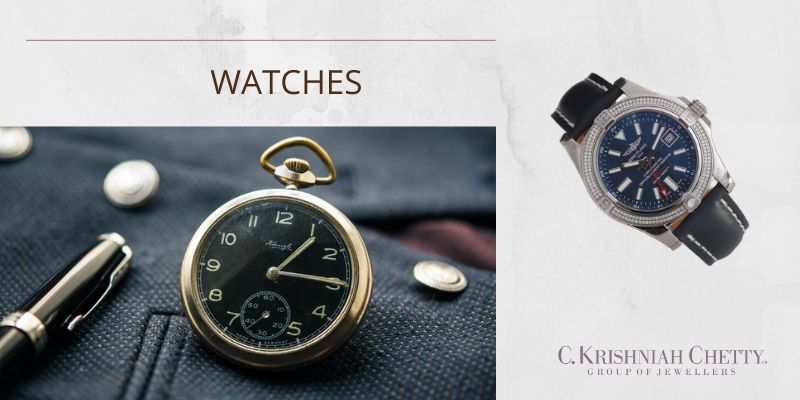 When discussing family heirlooms, there is one accessory item that is not jewellery, but definitely stands out: a watch!
I remember my father having a whole collection of watches. Yet, there was only one that he used to wear all day, every day, and to most occasions; the watch gifted to him by his father.
Reflective of the passing of time, a watch makes as the perfect memento to symbolize history and sentimental connections.
In fact, pocket watches were a great family heirloom in the past. Known to be a staple accessory for the gentleman, they were passed from father to son for generations!
Yet, while this time may not the one for pocket watches, we can certainly get a bit contemporary and opt for in-trend and classic watches such as the limited edition Breitling Watch. Modern, upbeat, and valuable through time; this watch fulfills all characteristics of a great family heirloom.
Creating a Bespoke Family Heirloom
Do you wish to define the upcoming trends in your family? Have you thought about a family heirloom yet? From engagement rings to platinum pendants, armlets to watches – choose what speaks to you, and let's get the future rolling!