Black is Back – Stunning Modern Jewellery to Acquire!
As we look at the plethora of colours in the world; it seems like magic.
From the palette of the painter to the streaks of colour in the sky – it seems the world would not have been as bright and lively and magical as now, if not for colours.
But what is the one colour, that rules them all? A colour meant for the masses, a colour displaying chic and style in the past and present, a classic hue indeed: It is Black.
It is thought that if we mix all the colours in the world, we arrive at Black. The hue of mystery and intrigue, but signifying elegance and sophistication simultaneously – Black has proven to be an evergreen companion for the woman who hopes to turn heads wherever she goes.
Is black your favourite colour? Well, that makes two of us. Let's see how we can add a bit of black to our bling, and shine wherever we go.
Contemporary Earrings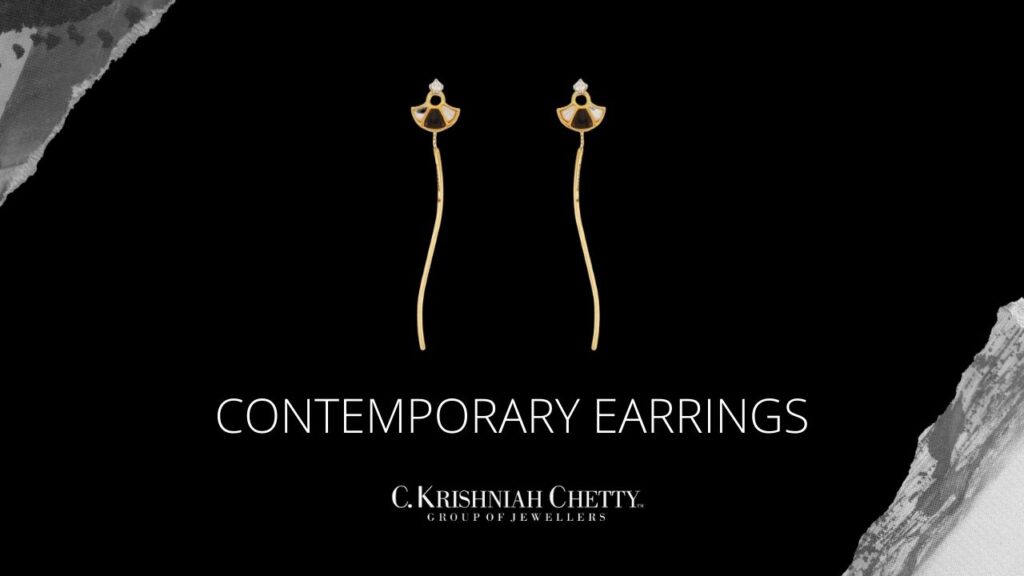 Dressed in fashionable attire, decked in chic makeup, as we glance in the mirror and twirl our hair, it dawns upon us:
Earrings!
Whether you are a minimalist at heart and stick to studs or love wearing drop earrings; earrings are undoubtedly the look-completer apt for each occasion.
The benefit of earrings is, they never make you appear over the top. Let's see how: If you are in the mood to don a casual white tee with printed palazzos, pair it with the classic diamond drop earrings from our collection. Like a unique stud with a dangling chain, the modernity of the black earrings make them your best companion for all kinds of wear.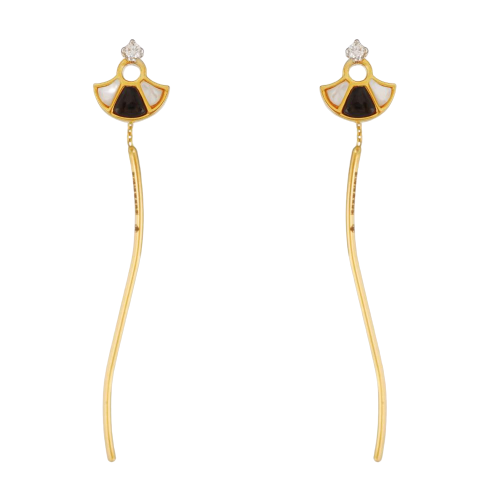 On the other hand, if you are impressed by the trending hoop earrings and hope to jump on the bandwagon, albeit in black – the black and gold Vallie earrings from our collection make the cut.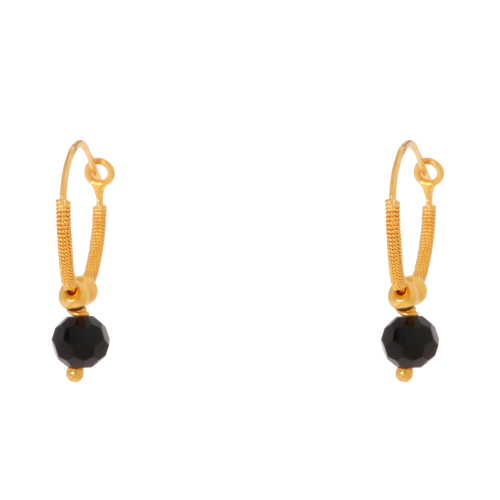 Wear them with casual denims for a subtle look, or pair them with a chunky gold necklace when making your way to a party. Remember, black earrings call for smokey black eyes or cat-eye makeup – so be sure to put on your best face!
Effortless Chains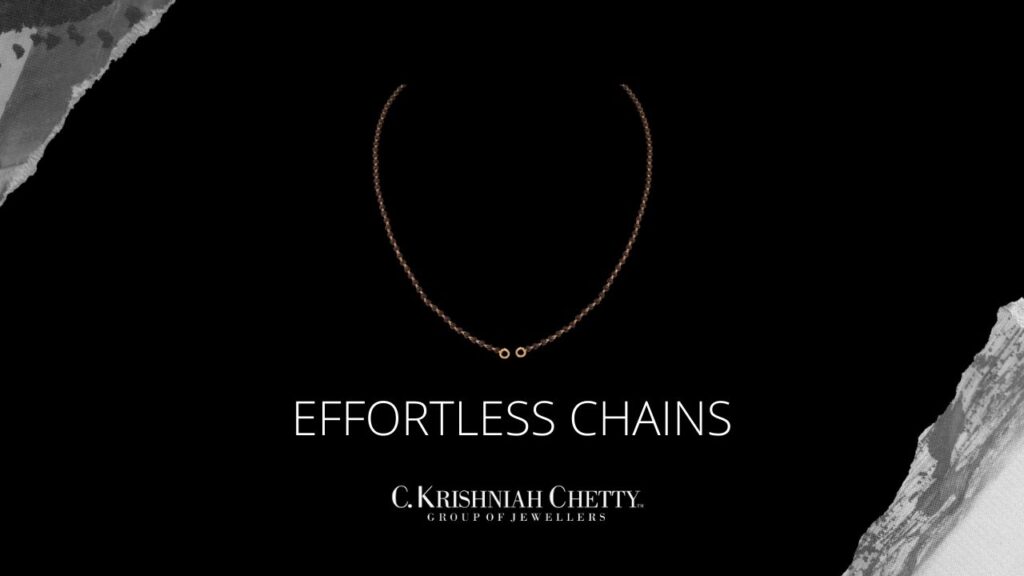 For the modern generation, heavy necklaces seem too much of a hassle. For one, collared shirts look so fashionable and they seldom work with chunky necklaces. While gorgeous turtlenecks in the winter also make casual necklace wearing, an infrequent endeavour.
We at C. Krishniah Chetty Group of Jewellers heard the woes of our new generation and delivered in the form of beautiful yet lightweight chains to take over from the not-so-subtle necklaces of the past.
Think the choker is history now? Suit yourself, and find your heart sufficed at the sight of classic gold chain in – wait for it – Black!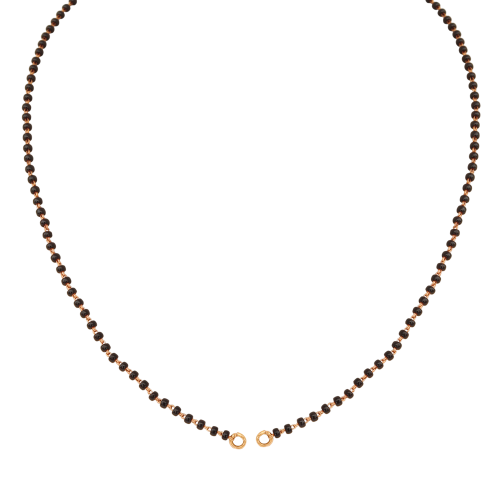 Wear them with an elegant gown, adorn them over a collared shirt, or let it hang on a printed tee; the sky's the limit to the number of ways a black and gold chain can be styled to appear oh-so-chic!
Statement Pendants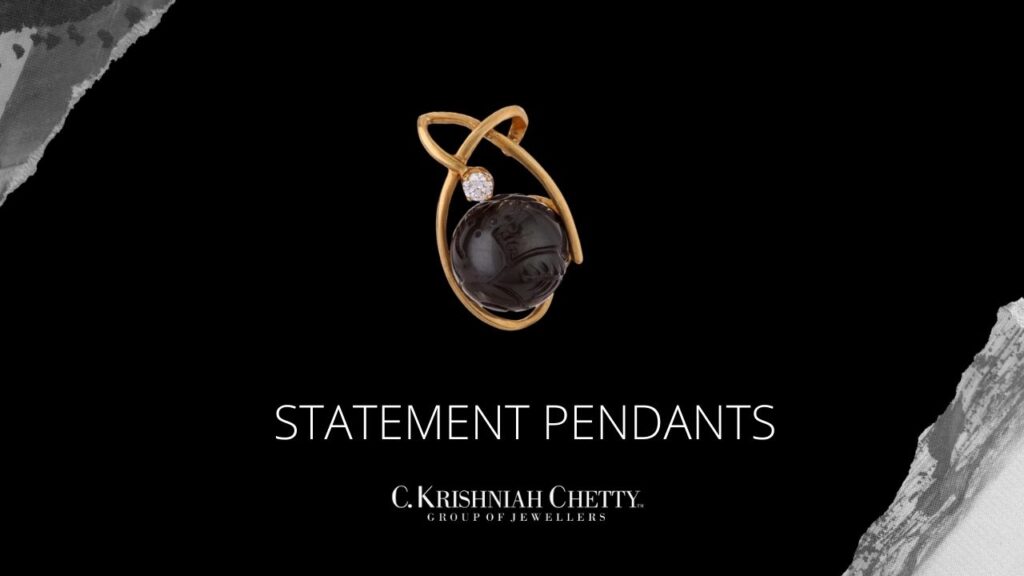 If you want something subtler than a necklace yet flashier than a chain – you are asking for a statement pendant!
What is a statement pendant?
A pendant relatively larger in size and one that captures the eyes of all, becoming the center of attention wherever you go.
Yet, is there a way to go above and beyond a statement pendant? To make a bigger statement perhaps. We give you our popular and a true crowd-favourite: Classic Diamond Pendant with a black stone. Imagine the mystery, the strength, the elegance of black paired with the scarcity, the power, and the shine of diamonds; and there you have this breathtaking pendant: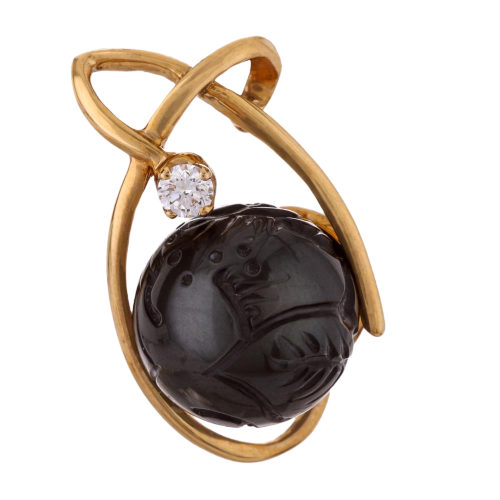 If your shirt has a high collar, wear the pendant with a long chain so it comes to rest just below your chest, and becomes the first thing the others notice when they look at you. Conversely, if hoping to go subtle; wear it with a shorter chain confined until your neck so the white of the diamond glistens against your skin, while the blackness of the stone stands to mesmerize all.
Bling for the Hands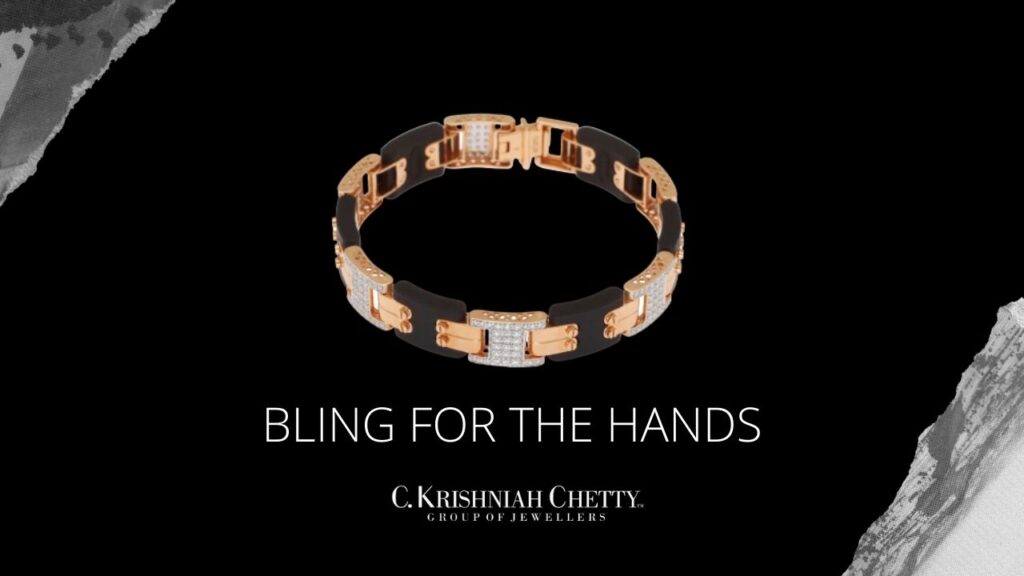 When considering modern black jewellery pieces, of course how do we forget the bling on our hands? Our beautiful bangles!
Yet, while traditions may call for heavy kadas and shimmering glass bangles brought from the local market, the modern woman within us calls for exclusivity; she calls for Black bangles! For those who wear simple attires – perhaps plain solid coloured clothing – would want their bangle to do all the talking. This means having a large black bangle that steals all glory. A bangle like this: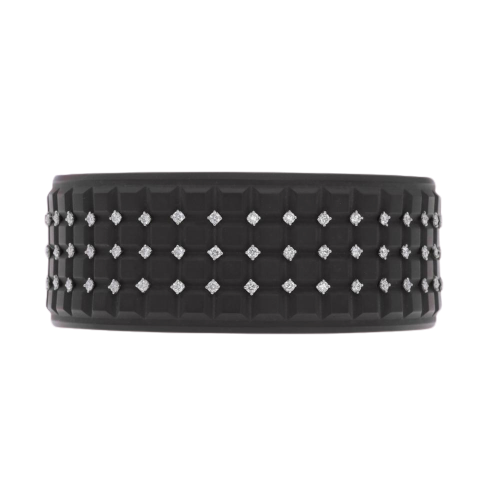 However, for people hoping for the modern vibes of a bracelet in the form of a black bangle; our classic diamond odd bangle becomes their most favourite friend: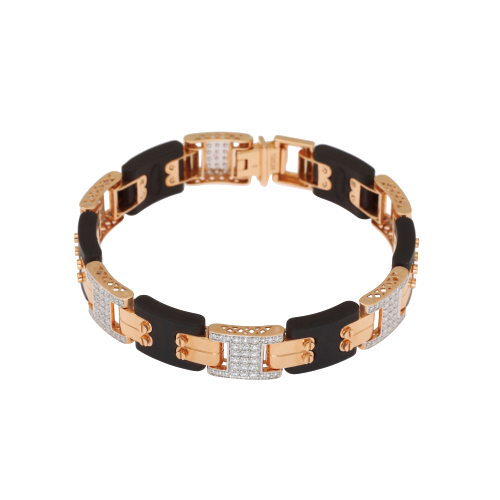 Multi-hued and effortlessly chic, this bangle vows to stun with each attire.
A Splash of Black, and A Lot of Glamour
While people may say Orange is the New Black, we are here to tell you Black is the black. Irreplaceable, a true classic indeed, the hue has remained a constant favourite in the world of fashion and does not seem to be going out of style any time soon! Get your desired black jewels from C. Krishniah Chetty Group of Jewellers now, and prepare to stand out.