Pops of Colour and a Touch of Bling
The Jewellery for Colour-Enthusiasts
As we enter into Spring, the heart yearns for hints of colours. From the dazzling yellow of the sunshine to the surreal green of the trees – everything exclaims colour. Thus, for the jewellery enthusiast it is only fair that these colours are a part of our jewellery collection. Thankfully, this season has been accompanied with gorgeous colourful jewellery by C. Krishniah Chetty Group of Jewellers to satisfy our desires.
Can't wait to break your monotonous lockdown routine (owing to COVID-19), and bring some pops of colour in your life? Let us pair the hues of Spring with a touch of bling – and look at the must-have jewels for the colour enthusiast at heart:
Red
A colour of extremes, red means a lot of things. From the purity of love to the extreme of anger, red is representative of numerous emotions. However, as white tops black and goodness tops evil, we tend to appreciate red hues for the feeling of love, care, and romance they symbolize.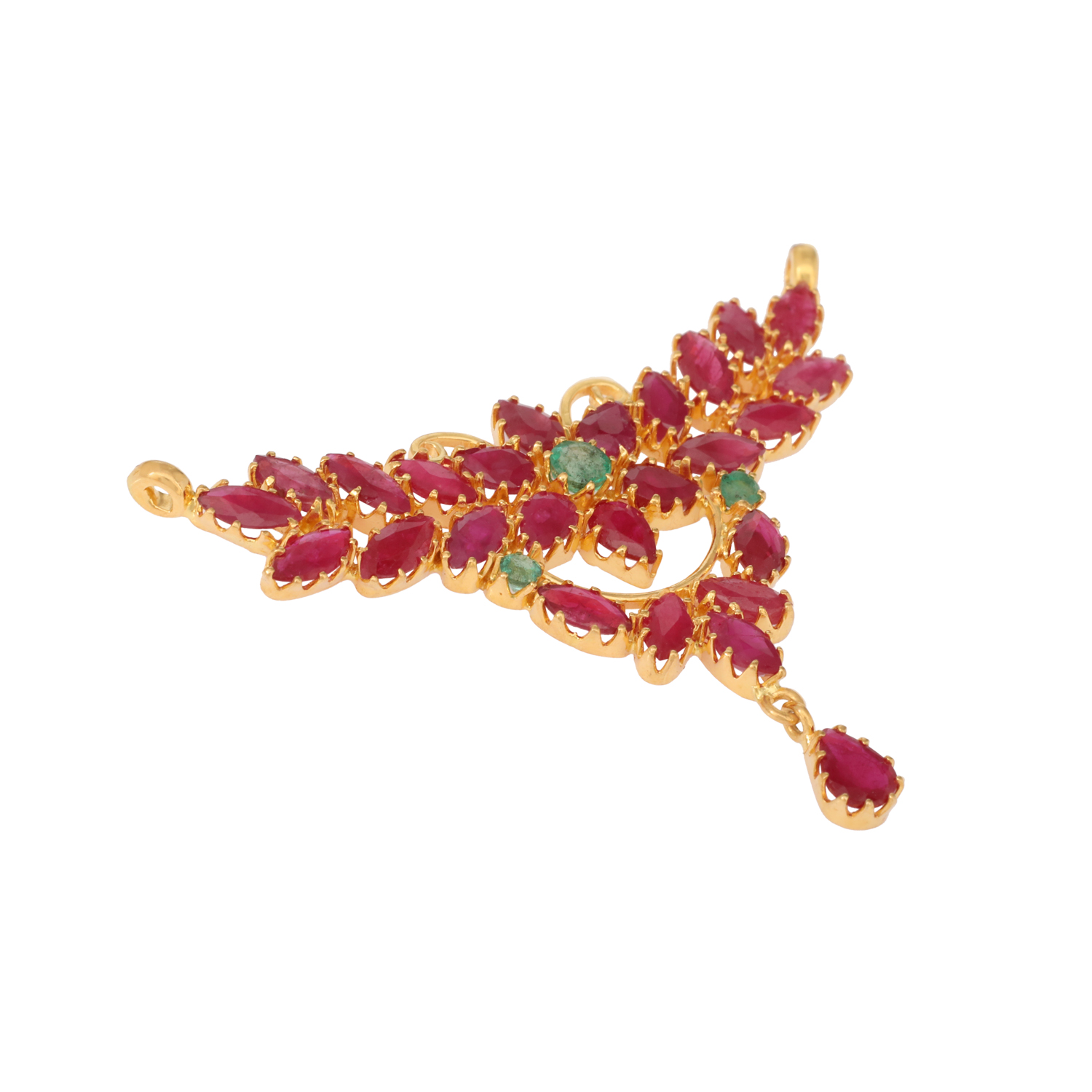 Thus, if you are planning the next Valentine's day gift for your special someone, it is only fair that you get them a jewel in red. Perhaps not a ring because you may not be ready for that commitment yet, but a gorgeous gold pendant in red from the C. Krishniah Chetty Group of Jewellers works just as well.
If your special someone was not expressive of her love before this instant, she definitely will be as she gets this gorgeous jewel. Reminding her of you as she wears it on her neck, a jewel in red works like magic – always!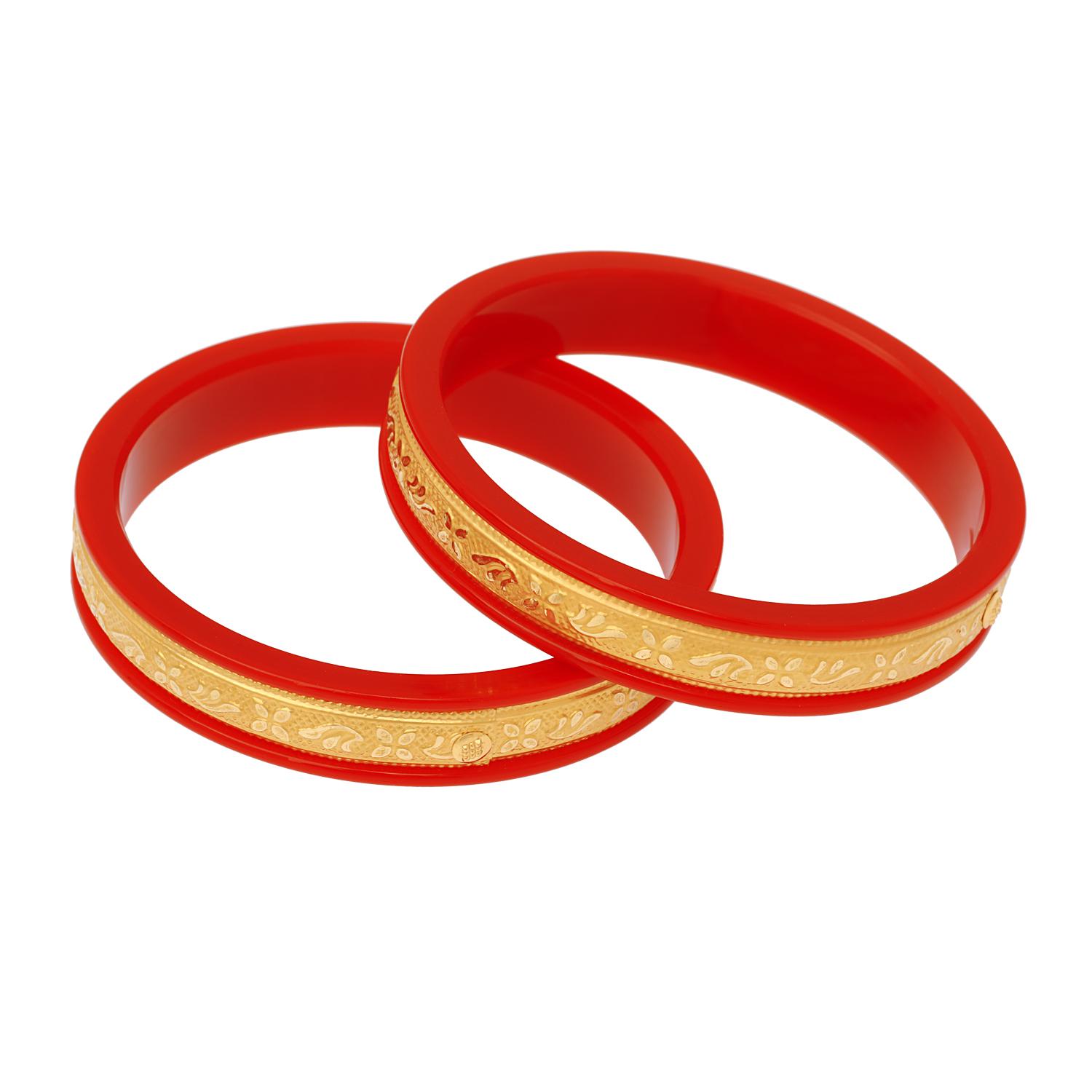 On the other hand, if you are a newly married couple about to reach their first anniversary, red means a lot for you too. Thus, a wonderful gift for your better half shall be the classic gold bangle pair in red and gold hues.
As these bangles dangle from your wife's hands, the sound of love and commitment (and the 7 pheray) shall sound in your ears – music to the ears indeed.
Green
For those who love nature, growth, and all things related, green is the favourite colour to wear. The people I usually see wearing green, are those who are calm and comfortable from within. Neither extroverts nor introverts, but those who find the right balance in life. Perhaps that is why green is also thought to symbolize balance.
If you are one of such people, and are in search of green jewellery, C. Krishniah Chetty Group of Jewellers provides you just what you are in search of.
Although I am not a great fan of green, this classic pendant in 22Kt Yellow Gold caught my eye. Its beauty lies in the detail. While it is green, breaks of other colours give it the contrast and balance it needs to match with numerous outfits. Coupled with the unique shape – it will certainly be a great addition to your collection of green jewels.
I am, however, a fan of single-stoned rings. Thus, this classic gold ring with a green stone in the middle tugged at my heart strings. With an intricately carved band, the ring is elevated to another level.
Blue
The colour of the skies, the magnanimity of the colour blue comes as no surprise. Representative of heavy qualities like wisdom and loyalty, blue is the colour of compassion and depth of commitment.
Another plus point: Blue is currently in-trend. After shades of yellow and green, this is the season to don all shades of blue. Thus, after accumulating blue in your outfits, it is time to add it to your jewels as well.
Yet, while wearing the usual blue denim jeans and a simple t-shirt at home, donning heavy blue pendants might not seem as your kind of thing especially during the current situation of lockdowns.
Therefore, it is time to turn to simple bracelets in blue, such as this gorgeous classic diamond bracelet. Let it take the shape of your wrist, and take your albeit simple looks to another level!
Turquoise
A personal favourite, I have always been a lover of turquoise-hued jewellery. A unique colour, it is formed with the perfect fusion of green and blue to give an outlook soothing to the eyes and heart. Perhaps this is why, turquoise is thought to symbolize calm, feelings of refreshment, and creativity.
If you are the wiser and creative and heart, and wish for those qualities to shine through your jewellery – turquoise-hued jewellery is just the item to purchase. Yet, with a colour as unique as this, finding good jewellery is a dilemma. Fret not, for C. Krishniah Chetty Group of Jewellers takes away our worries to give us a number of turquoise creations. My favourites were:
Limited Edition Gold Pendants, made in 22Kt gold verified by BIS hallmark
Black
The evergreen, classic colour – it is only fair to end with a bang! i.e. stunning black. A colour of elegance, formality, and sophistication, black exudes mystery and glamour. Whether attending a black-tie event, heading a meeting, or attending your best friend's wedding in a gorgeous black saari – pair black jewels with it and suddenly your look shall turn heads.
Love wearing colours and can't wait to update your collection of coloured jewellery?
Visit C. Krishniah Chetty Group of Jewellers to bring colours in your life, and satisfy the inner colour-&-bling enthusiast!