Jewellery Must Haves in 2020
Every new year brings with itself its own styles of glitz and glamour. From glistening pearls to the charm of diamond bracelets, the trend varies each year, while some remain evergreen. However, as COVID-19 hits the world, it certainly doesn't mean we cannot be happy or fashionable in the confines of our homes. Don this year's trendy jewellery as you sip your coffee on the terrace, having a socially-distanced chat with your friend on the next terrace.
This year, amidst the worries and troubles, it is time to bring some shine and let the world glow, courtesy of jewels from C. Krishniah Chetty Collection.
Larger-than-Life Hoops
Hoops have been in trend for a long time, and don't seem to be going away any time soon. Yet this year, the hoops are stretched and expanded for a larger-than-life feeling. Imagine a hoop – yet large enough to almost touch your collarbone. This is what this year holds for us.
I personally love drop-earrings, yet hoops are a better-version of a drop, especially as they turn longer and golden. The plus point of hoops remains how well they go with any attire; whether you decide to wear a denim jacket and pair it with high-waisted pants and supersized hoops, or go for a solid-yellow kurta-pant and opt for golden large hoops – you are bound to stun each time.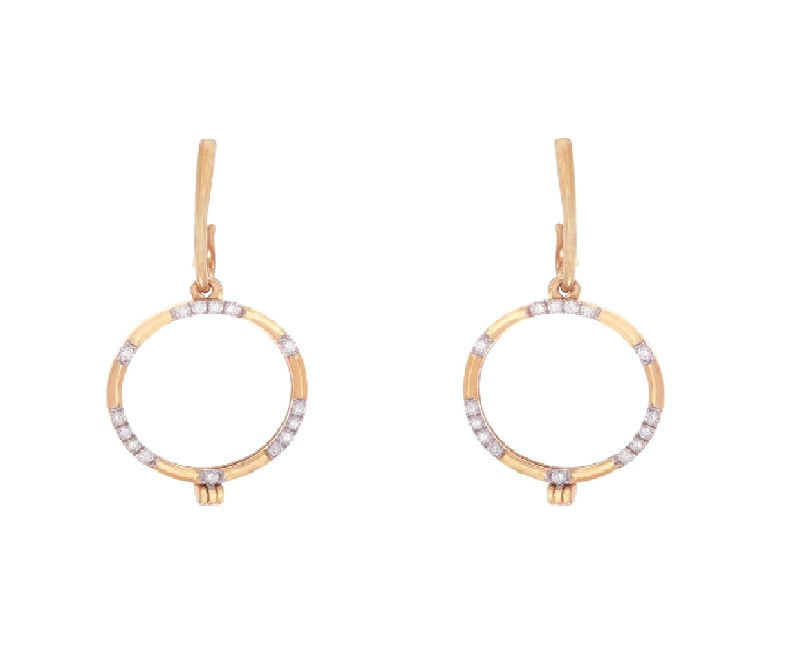 If you want to save up on hoop purchases, go for one which will work with all sorts of attires. These diamond-studded classic gold hoops are a prime example of such earrings. Match them with clothing asking for gold or silver coloured embellishments – they will work with any. For a person like me who likes single accessories which can work with every and all attires (e.g. my nude-hued handbag), hoops appearing fashionable with all clothes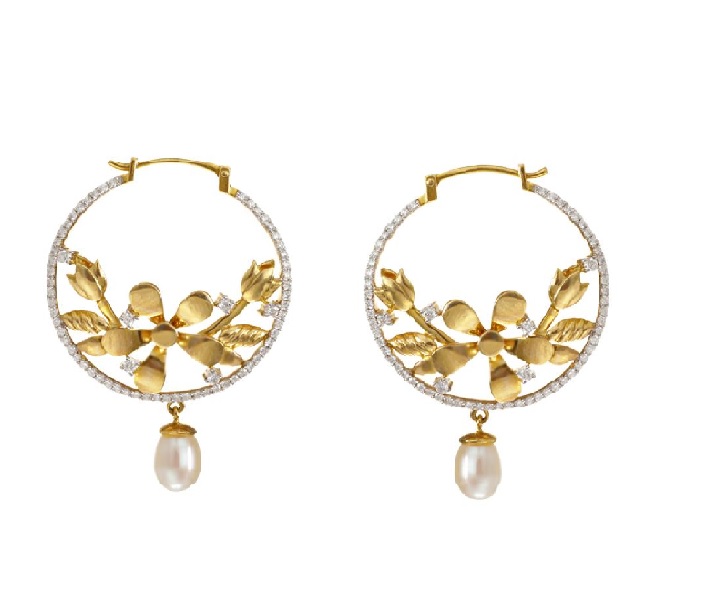 On the other hand, if you like drop-earrings and are in search of fancier hoops – why not combine the two in the form of these Margosa-Diamond earrings by the C. Krishniah Chetty Collection. In line with the trend of pearls and hoops, this one is bound to stun when donned with a black saaree or gown.
Colour your Life
While our life has turned dull in the coronavirus-induced lockdowns, the heart yearns to add pops of colour to life. One way could be by wearing bright, colourful jewellery to return the charm to everyday life. While designers have given their thumbs up for multi-coloured jewellery, it is time we embraced the trend and jumped on the bandwagon.
Anna Sui's 2020 runway collection depicted wonderful attires matched with multi-hued jewellery pieces. This necklace in my favourite shade of pink caught my eye, beautifully combined with grey and yellow – and I immediately began my search for colourful trendy jewellery this season.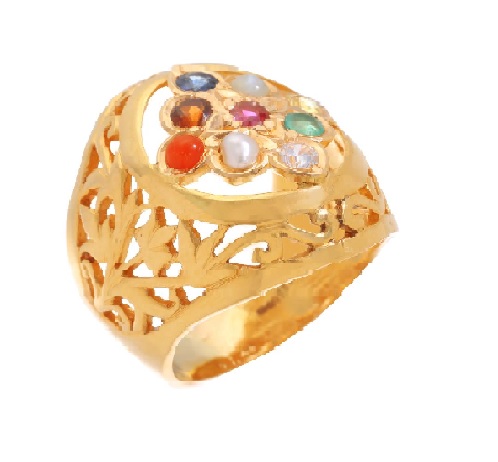 My eyes stopped on these 2 gorgeous jewellery items by C. Krishniah Chetty Jewellers. My favourite jewellery to wear is a good ring, therefore the classic gold ring with colorful stones in red, blue, green, and more, immediately caught my eye. A ring bound to work with most attires, this could immediately become my go-to jewel to wear, and I can't wait to make a purchase.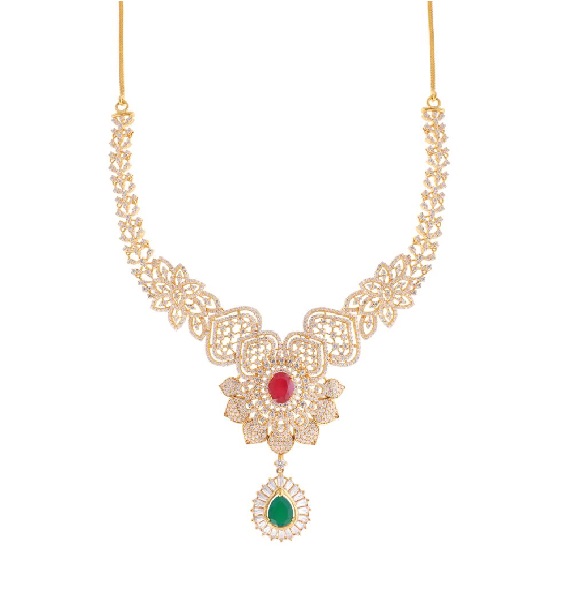 The gold pendant with multiple stones also provides similar benefit. While it would make a wonderful gift for a wedding anniversary, its charm lies in the spring hues it represents; bright red and emerald green.
It is time to embrace the colours this spring; with a smiling face and colourful jewellery.
Animal Motifs are in
I remember my most favourite jewellery item in my childhood; a bright pink unicorn charm bracelet with a rainbow-hued horn. I wore it everywhere; to school, to playtime, to sleep. Only reluctantly did I take it off when I went to shower.
Animals have been an intriguing emblem for many throughout the course of their lives. While some connect with the colours of a peacock, others prefer the bravery of the lion as a personalization of themselves.
This year, animal motifs are back, and not just as zebra-print bags but jewellery items.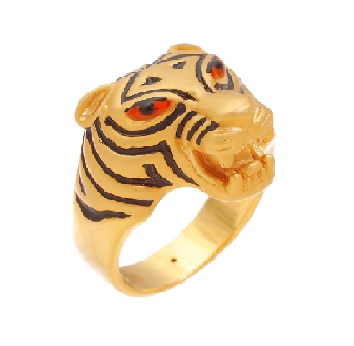 An exquisite jewel such as this classic gold cheetah-print ring is an absolute wonder to have and don if you wish to appear part of the cool squad. Are you fast and furious like the Cheetah? Then this ring is for you.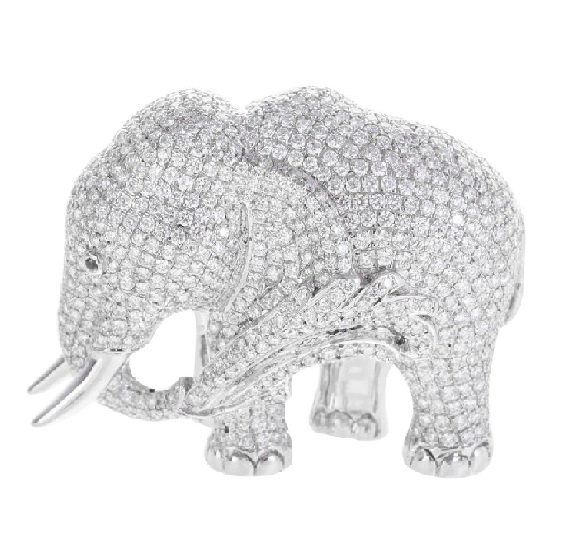 On the other hand, if you are purchasing a gift for someone who loves animal-prints, yet you don't know their finger size – purchasing a ring is not your only option. This Elephant-inspired diamond brooch makes for a wonderful gift for your special someone to wear this and immediately think of you!
Bling for your Feet
While armlets are so last year, 2020 revamps old trends and presents them in a newer light. It is time to add the bling to our feet with gorgeous, shiny anklets.
As "bandh ke mein ghungroo, pehen ke mein paayal..", plays in the background, it is time to purchase simple anklets that appear fashionable and trendy with all dress types. Purchase gold anklets, or create your own anklet by using a platinum bracelet. Do it with high heels or your favourite sneakers, and it is time to dance your way to life.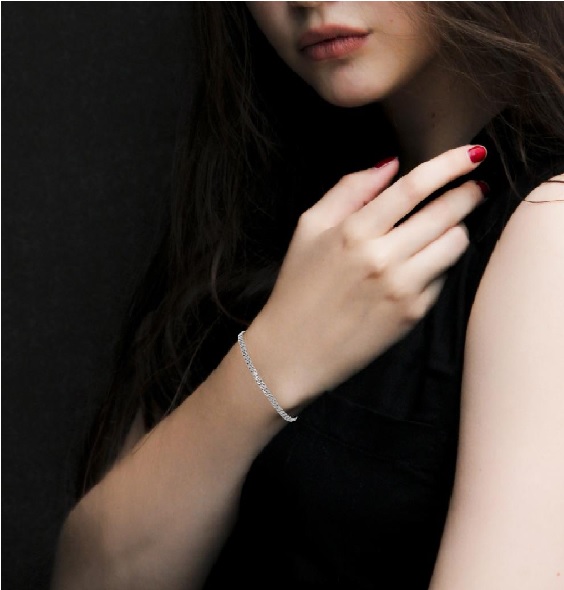 Can't wait to adopt these trends and update your Instagram stories? Visit C. Krishniah Chetty Jewellers to pick your choice.
---
Curated by – Tanya Meher