Fab Five: The 5 Must-Have Diamond Jewellery Trends
Before gold, silver, rubies, and emeralds, the first word that pops in mind as soon as we think of jewellery is –
Yes, a girl's best friend (or everyone's, really) diamonds are special gemstones like no other. But, can we keep our fashion game on fleek with the same diamond trends as, let's say, 20 years back?
Maybe not.
The Diamond Trends You Need to Jump On – ASAP!
If you're hoping to get a bit of bling this time around, it's better to get the diamond jewels that are trending currently and will probably be doing so in the near future.
Hop onto these 5 diamond jewellery trends to elevate your fashion game.
3-Diamonded Rings
We have the Duchess of Sussex, Meghan Markle to thank for this trend.
Her engagement ring strays from the usual diamond studded solitaire to a beautiful 3-diamonded ring. While the center stone hails from Botswana, the two on each side are sourced from Princess Diana's (her mother in-law) own jewel collection.
As soon as women around the world saw the new royal's engagement ring, there has been a frenzy to jump on the tri-diamond ring.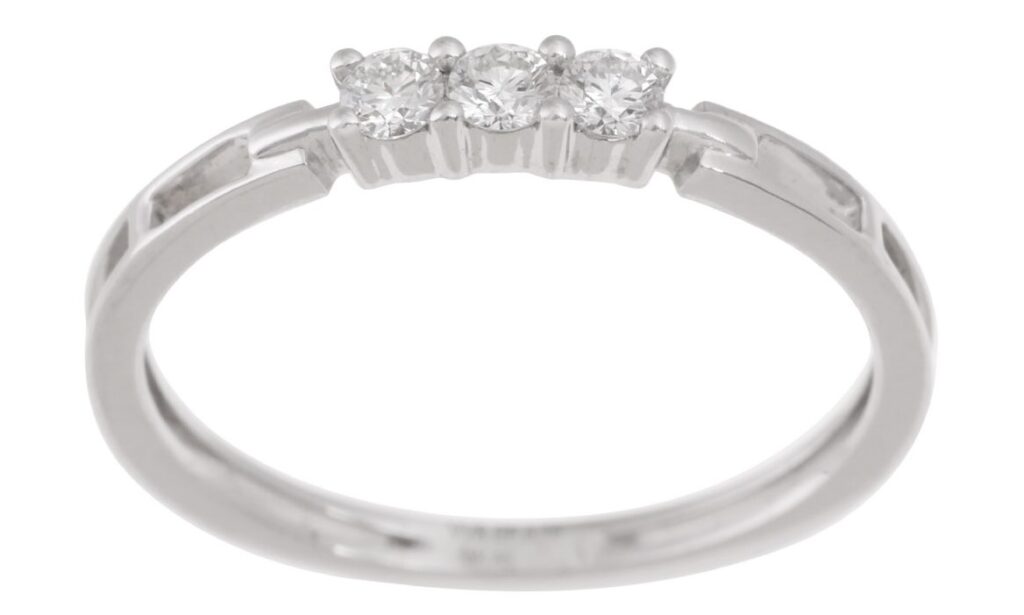 A real plus point to a 3-stone ring is the flexibility it offers in design. Of course, you don't have to get one exactly like Meghan. Or, even remotely like her. You can create your own trend with a ring of 3 stones. Get one with a colored diamond in the center and 2 zircona stones on the side – to make the ring budget-friendly.
Or, you can keep it minimalist yet classic with three diamonds, each of the same size, much like a gorgeous diamond-studded ring band like this:
Purple, Purple Everywhere
This time around, the trends are also swaying away from the usual transparent diamonds to enter the realm of gorgeous coloured diamonds.
There is one colour in specific, that keeps everyone hooked today – purple!
Pair a purple diamonded ring with a plain lilac shalwar kameez or knee length gown, and you'd probably look like a million bucks!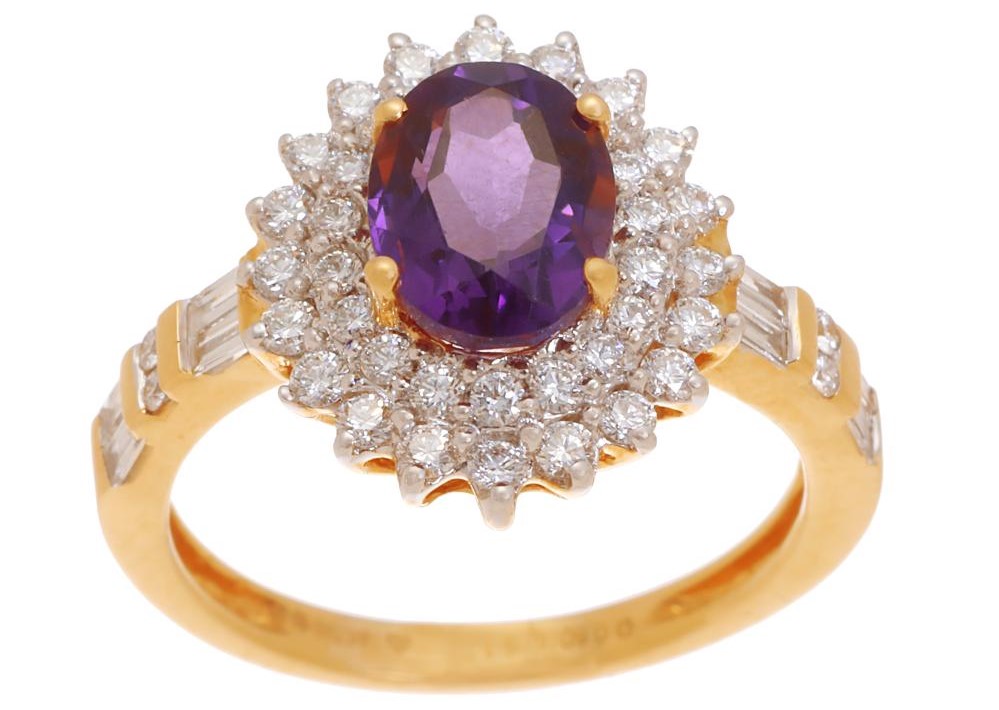 Unfortunately, purely purple diamonds are difficult to come by, and certainly don't come easy on the pocket. Luckily, there's a way around it.
Purchase a diamond ring with Amethyst as the center stone.
Violet in hue and light on the pocket; it is sufficient to let you embrace the purple diamond trend without costing an arm and leg.
It's All in the Logo
In an era obsessed with brands and designer names, it wouldn't be wrong to say –
It's all in the logo!
You've probably seen or worn handbags, clothes, and accessories that are logo-inspired. But jewellery?
How can a jewellery follow the "logo" trend, you may ask yourself.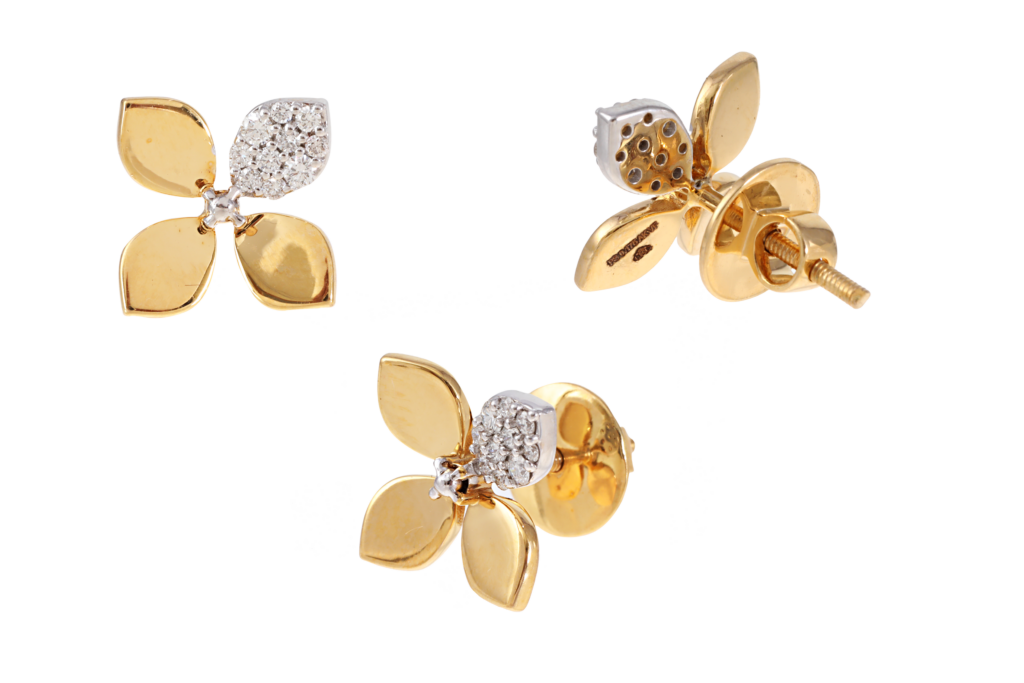 Well, from Chanel design earrings to a bit of Tory Burch on the ring – you will be surprised by how many brand inspired diamond jewellery you can get.
Yet, if you don't like the idea of brand names hanging from your neck (quite literally), you can go another way.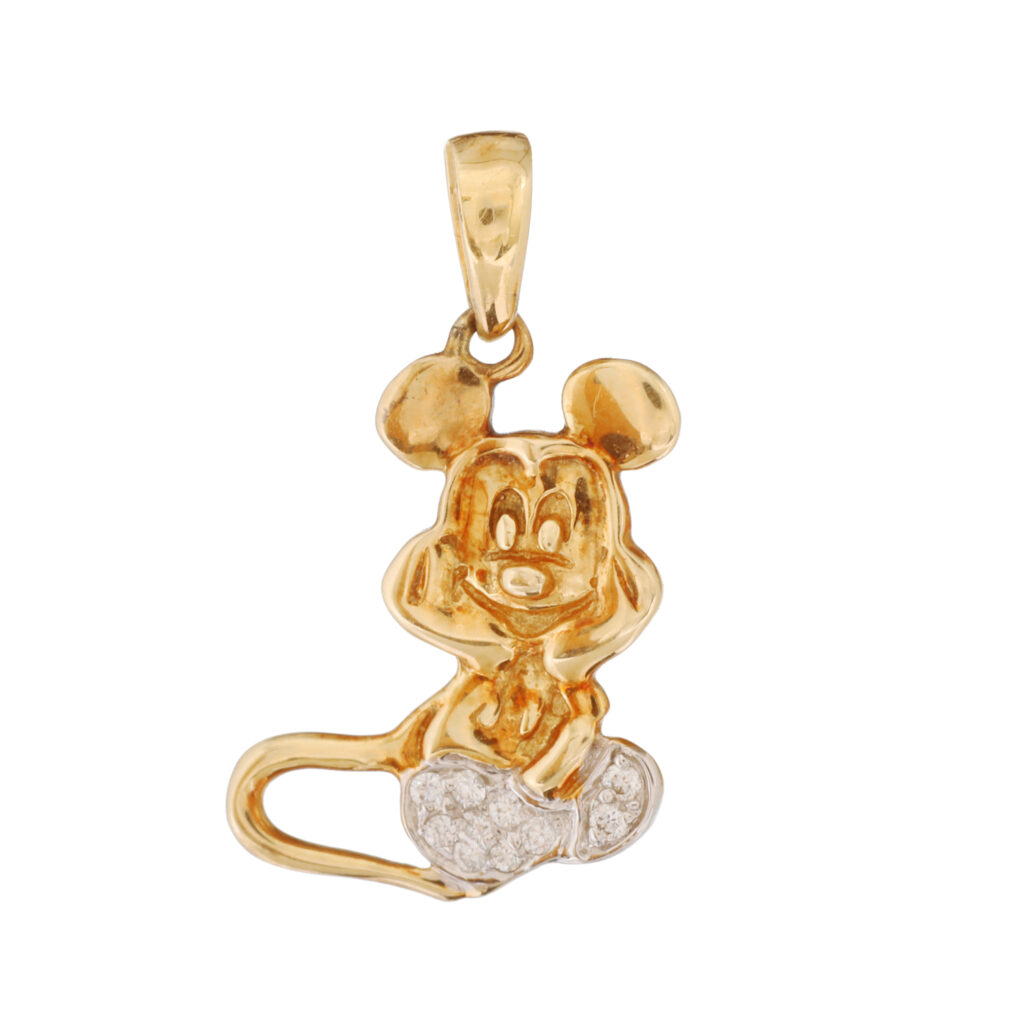 Bring in the Walt Disney vibes through a Micky Mouse inspired diamond pendant, and add a splash of quirkiness to your attires!
Initial Jewels
For ones who aren't fond of branded jewels and all things high-end, the initials-inspired diamond jewellery trend is one to jump on – pronto.
Pendants with initials add personality to your attire, exuding a vibe of confidence, and the comfort of being in your own skin.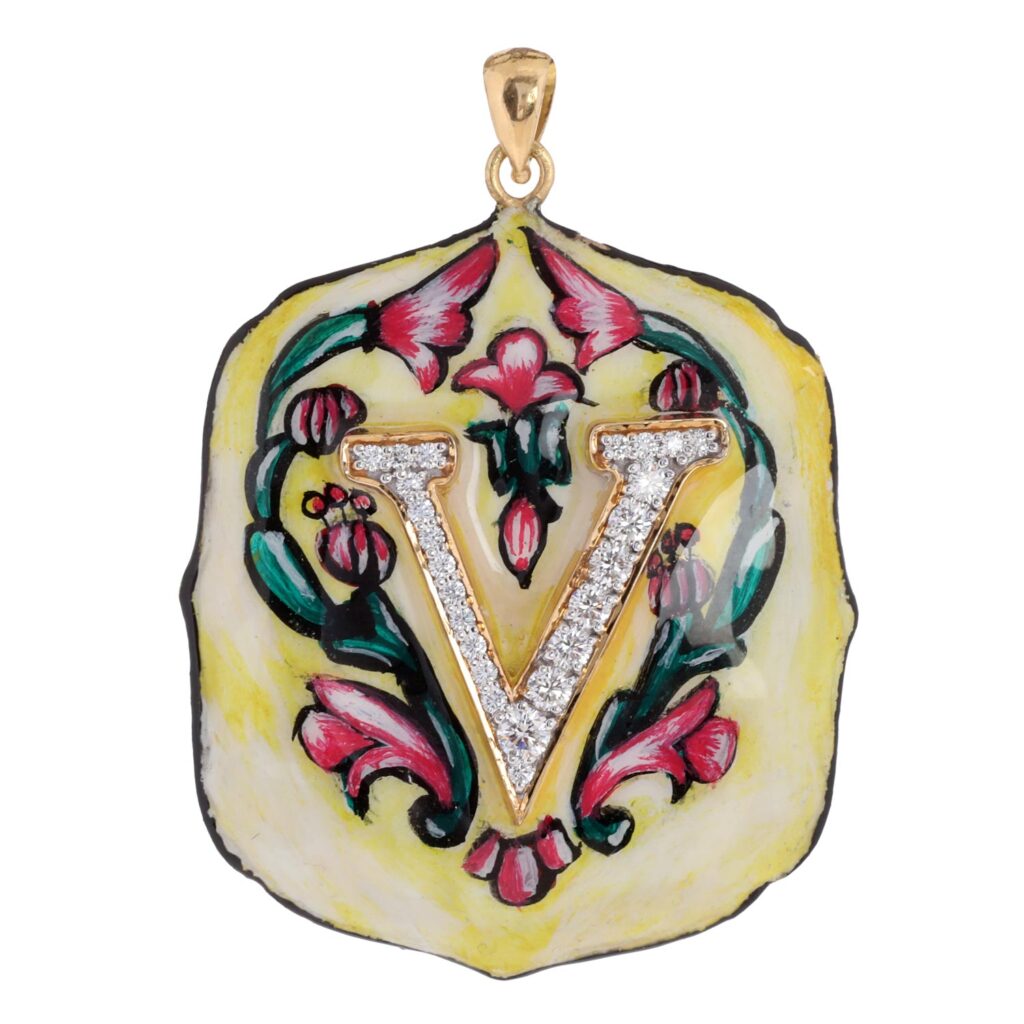 If this aligns with how you are, as an individual, add this must-have diamond jewellery trend to your collection.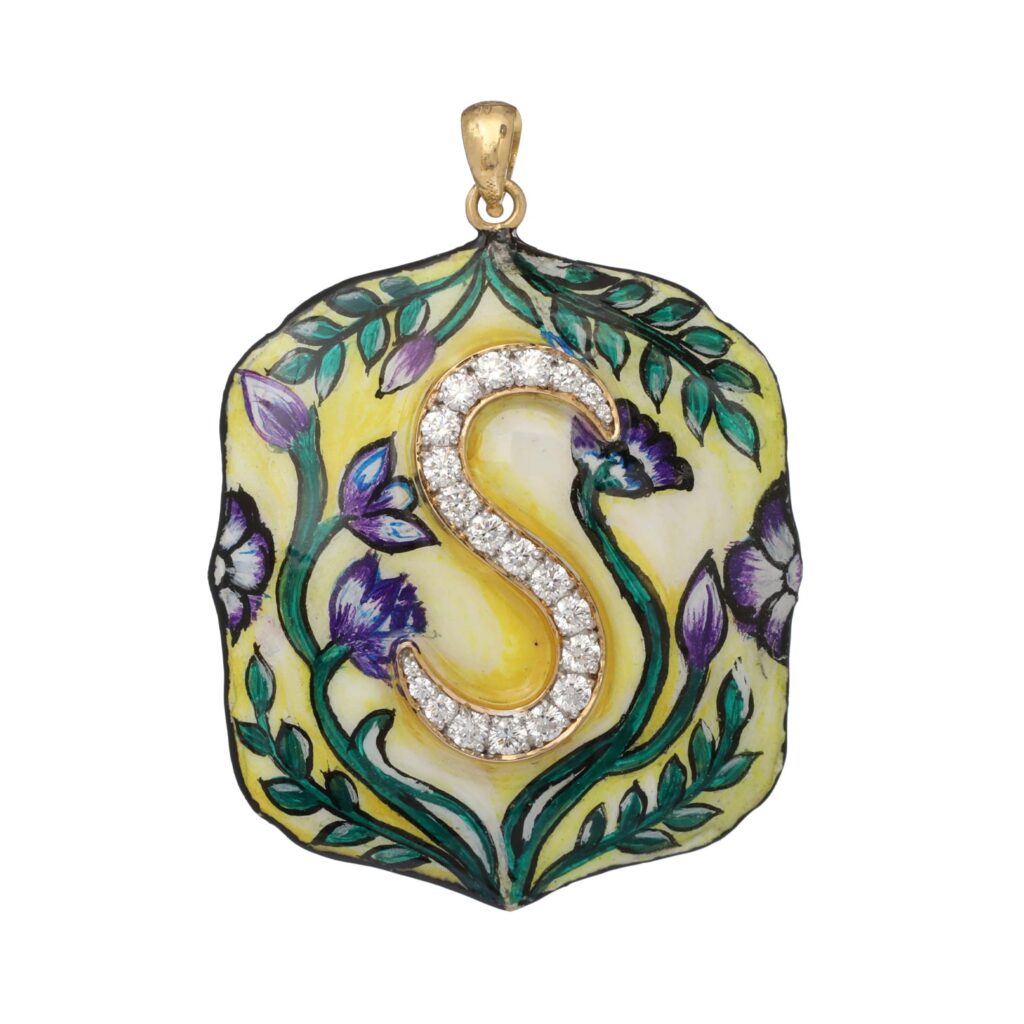 Here are a few diamond pendants for those whose names begin with an "S" or "V":
Floras and Half-Moons
We've always seen nature inspired jewellery in all forms, from flowery pendants to leafy bangles.
But, only recently, florals and the intricate and minimalistic half-moons have made their way into diamond jewellery, and certainly created a mark. Therefore, it is about time that you embraced the trend and added it to your collection.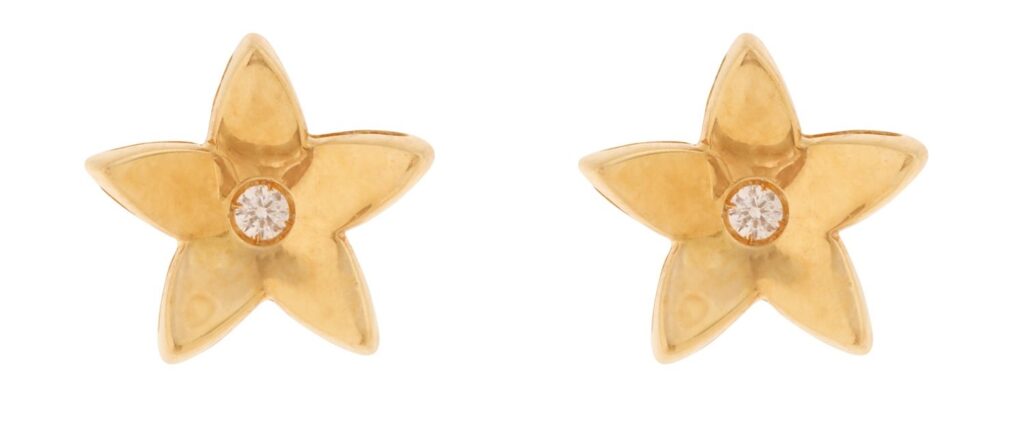 If you want something casual that goes with all sorts of clothing, western or eastern, simple flowery diamond studs are the way to go.
But, what if you're going to a party?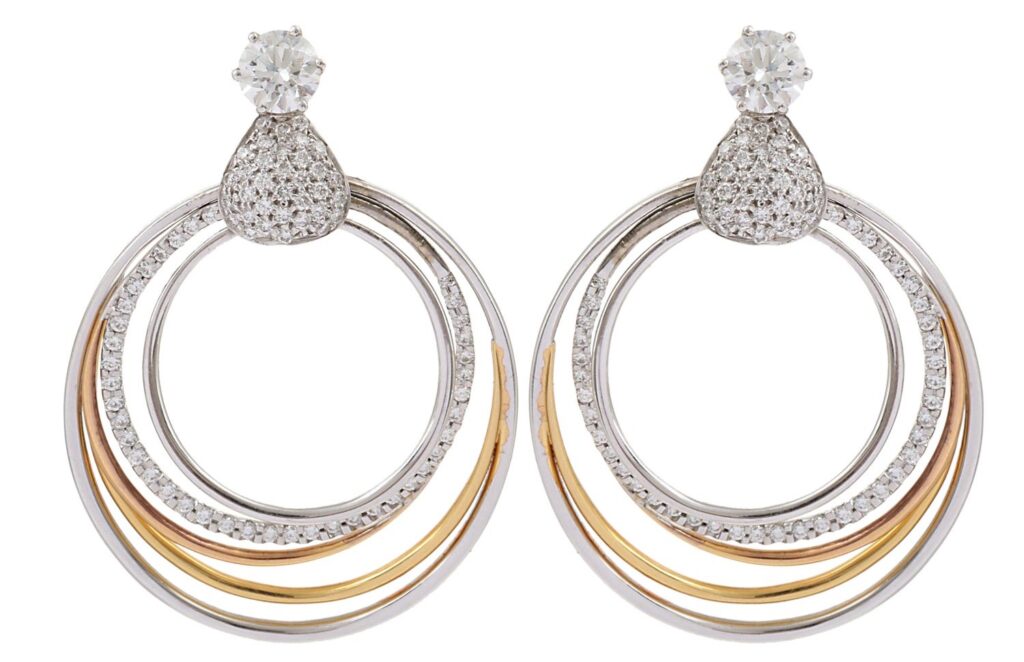 Studs can't cut it – you need glitzy diamond earrings. This is the moment to adopt half-moon diamond drop earrings in all their glory.
Pair these with a royal blue saarior a black, silhouette-hugging gown, and you will be the center of attention wherever you go.
Embrace the Latest Diamond Trends
Are you feeling inspired?
Do you want to get your hands on these 5-must-have diamond jewellery trends – asap?
Visit C. Krishniah Chetty Group of Jewellers and have a look at the exquisite collection to have your wishes fulfilled.