Experiencing the Bow Wow Bling Kinship
In a world full of fast-paced living and endless responsibilities, the human-animal bond is an enduring relationship that we share with our beloved pets, which has remained constant, pure, and unconditional. Our furry companions become another living being in the household, showering us with love, joy, and companionship. To celebrate this unique bond and cherished memories, why not personalize a pendant that is creative and meaningful to commemorate the noteworthy moments from the Bow Wow Bling, which offers a heartwarming and personal touch to these exquisite pendants by allowing yourself to customised them with your pet's name or a marked date.
Let's delve into how this option enables every pet lover to create an even more meaningful and unforgettable piece of jewellery. Here is a step-by-step guide to help you through the process: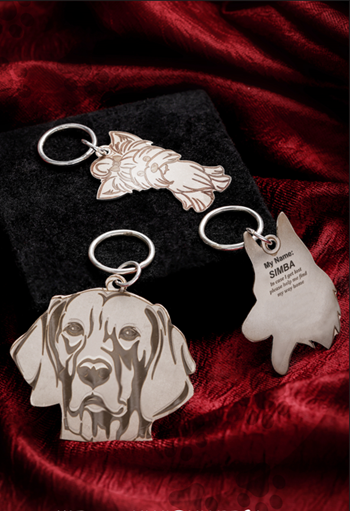 Honour Your Pet's Name:
There's something magical about hearing your pet's name, the way it rolls off your tongue, instantly bringing a smile to your face. Personalise their names with a laser inscription on your Bow Wow Bling pendant to add a profound sense of attachment to the jewellery. Ensure that you communicate all your preferences and any special instructions to transform a beautiful piece into a lifelong memento that serves as a constant reminder of the love and bond shared with your furry friend. Each time you wear the pendant, you carry a piece of your pet's essence close to your heart, filling yourself with warmth and comfort.
Commemorate Special Dates:
Cherish the marked memorable dates shared with your pet companions. Whether it is the day you brought them home, their birthday, or a significant milestone in their life, commemorating these dates on the pendant creates a lasting memory that transcends time. The made-to-order pendant becomes a tangible symbol of the joy and happiness your pet brings to your life. It captures the essence of these meaningful events and allows you to carry them wherever you go.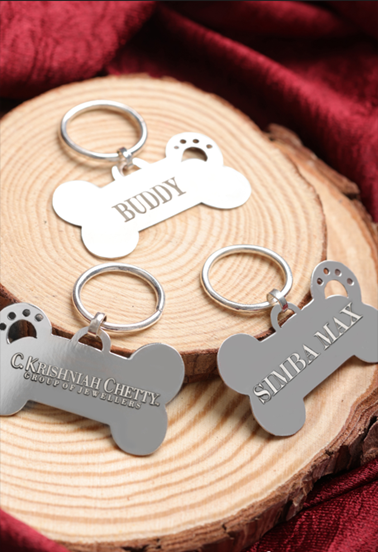 Flaunt the Reflection of Your Bond:
By personalizing your Bow Wow Bling pendant, you transform it from a beautiful accessory into a unique expression of your love. Each name and date engraved on the pendant is a testament to the special bond you share with your pet. It's a celebration of the friendship, loyalty, and unwavering love that defines your relationship. This customization makes your jewellery one-of-a-kind, just like your pet, and showcases the depth of your emotions tangibly and elegantly.
Conclusion:
The ability to personify your Bow Wow Bling pendant with your pet's name or a marked date elevates the jewellery to a new level of meaning and significance. It becomes more than just an accessory; it becomes a cherished keepsake that captures the essence of the profound bond shared with your furry companion. By wearing this unique expression of love close to your heart, you carry the memories and emotions of your pet with you, forever keeping them alive in your thoughts and spirit. Whether it's a reminder of the joyous moments spent together or a tribute to a beloved pet that has crossed the rainbow bridge, the individualized Bow Wow Bling pendant stands as a testament to the extraordinary love between a human and their pet.
Did you Know?
C. Krishniah Chetty Group of Jewellers has an awe-inspiring collection besides the Bow Wow Bling-The Pawfect collection, jewellery, especially for animal lovers.