Diamonds Are For Men
As we binge-watch "Diamonds are Forever" by the evergreen James Bond, we wonder.
Are diamonds really just a woman's best friend? Or do they have more to them.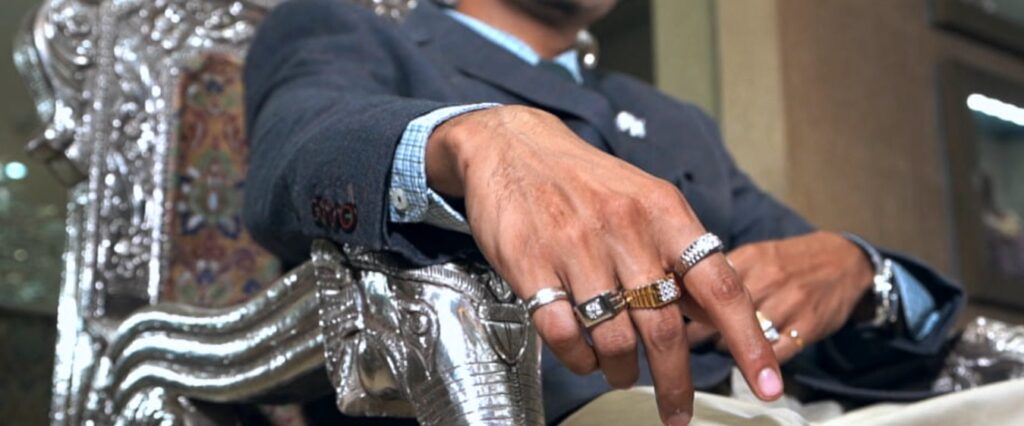 One look at the trending men's jewellery today, and we can safely say; Diamonds truly are forever and for everyone.
While fashionable trends enter the wardrobe of men, every man's dresser now needs the following essentials from C. Krishniah Chetty Group of Jewellers:
Trendy Bracelets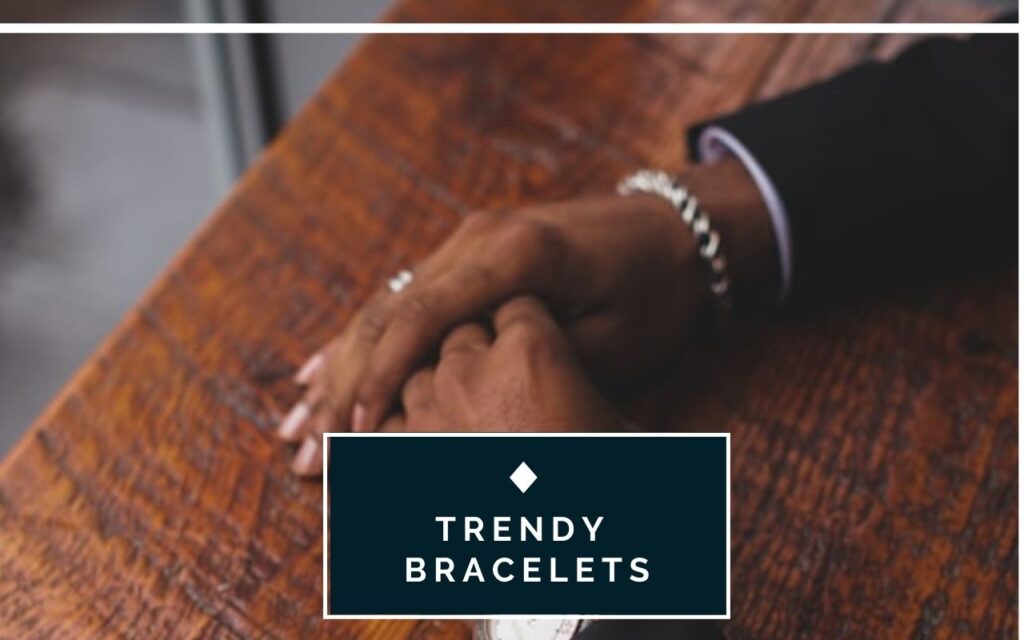 A fashion style that never seems to go out of fashion – bracelets have been a forever item in a man's wardrobe.
Yet, the trends have differed from time to time.
While the past called for funky, gothic bracelets in black with hanging stones and loose threads, the times and trends have changed.
Now, it is out with the gothic and in with the classic.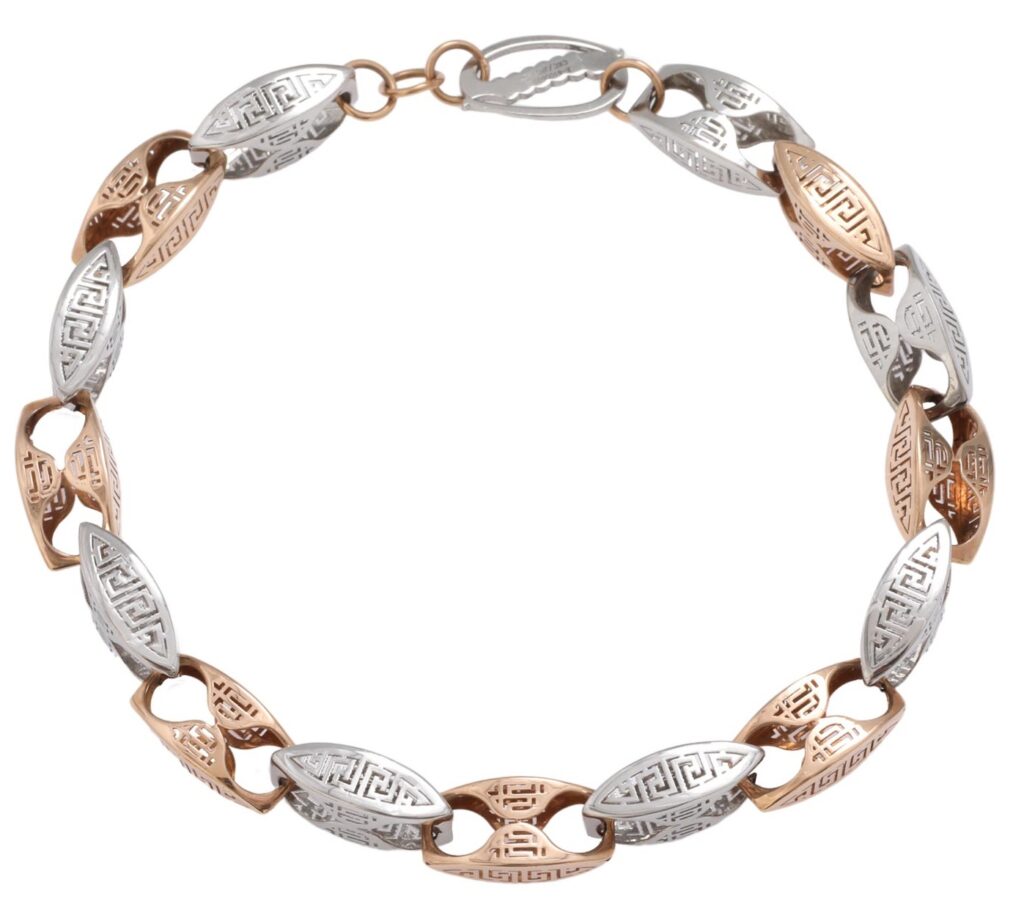 Instead of street-style bracelets, men are opting for classic platinum bracelets instead. For example, this bracelet in Platinum 950 is a wonderful accessory to pull off with any attire.
Pair it with a dress pant and shirt, or go fully eastern in a black shalwar kameez and this multi-hued bracelet – in any way, the shine of the bracelet allows you to become the center of attention.
Elegant Chains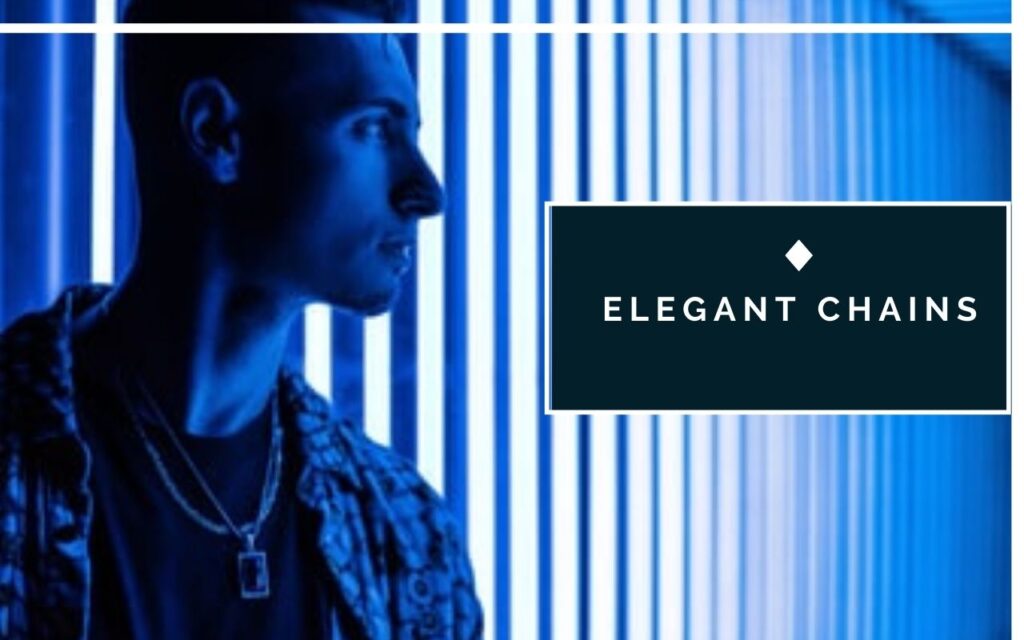 Another timeless trend, chains have also been a favourite accessory for many men.
However, yet again, the trends have changed.
Although chains are certainly in, they have glammed up, and included within them now are classic pendants.
Whether you prefer a small pendant or a relatively large one – the vast Man & Mettle Collection at C. Krishniah Chetty Group of Jewellers allows you to make the choice you desire.
A personal favourite from the collection is this elegant pendant in 18kt Gold.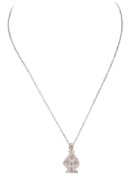 Subtle yet gorgeous, this pendant can turn any man into the hunk of the town.
Classic Cufflinks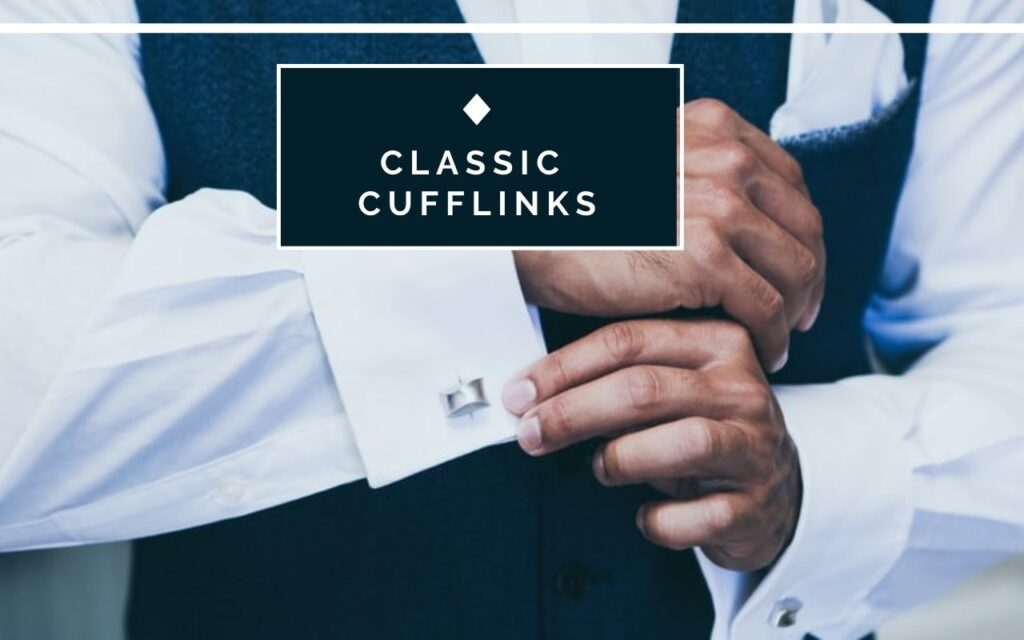 A personal favourite in Men's accessories, cufflinks are an underrated albeit classic addition to man's attire.
With it is a simple striped button down shirt, or an embroidered shalwar kameez – everything is uplifted with the help of glitzy cufflinks at the end.
It would perhaps not be wrong to say, that if there is any accessory for men that can be labelled as a look-completor – it might just be the classic cufflinks. If you like all things glittery, and are getting ready for a formal, flashy event – an Awards ceremony or a date night perhaps – go big!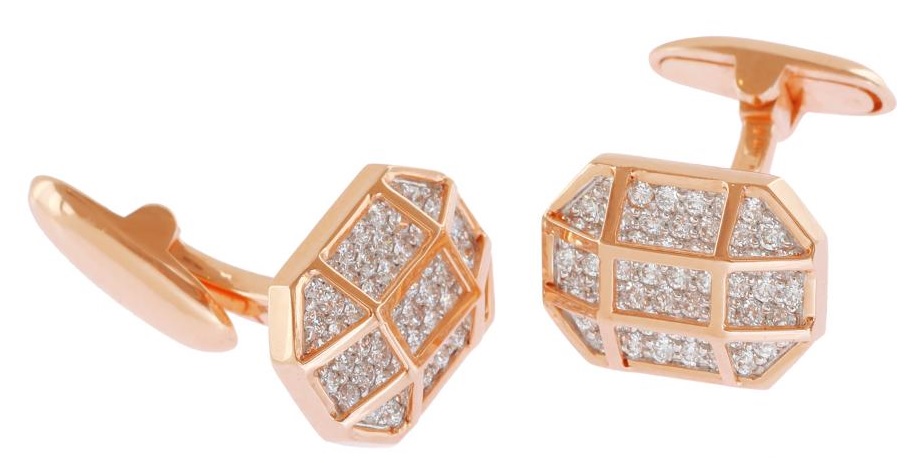 The 18kt Yellow gold cufflinks from the Man & Mettle Collection shall be the perfect addition to add the right amount of glam to your attire.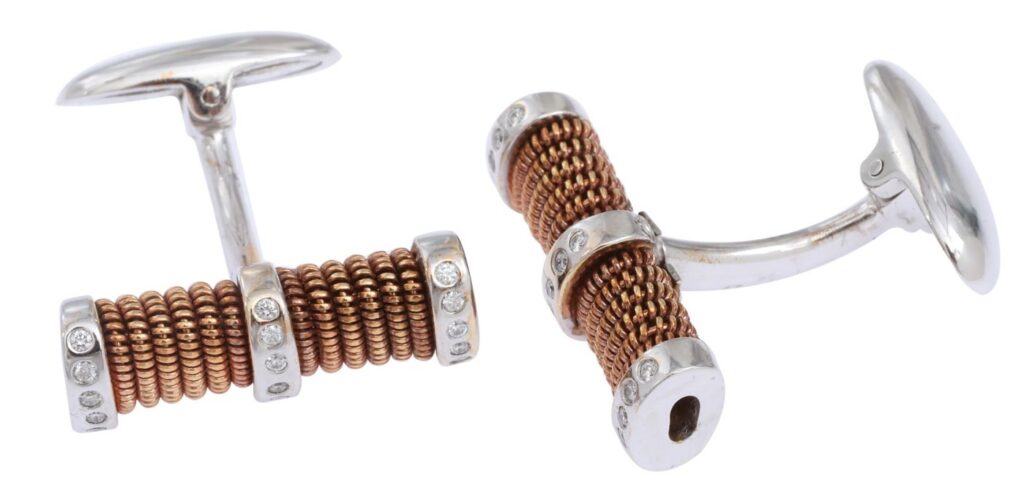 Yet, if you do not have a knack for shiny things, and instead prefer vintage vibes – this pair of Man & Mettle cufflinks might be a better choice.
Emitting rustic, manly vibes, they can surely elevate the look of any attire.
Shiny Brooches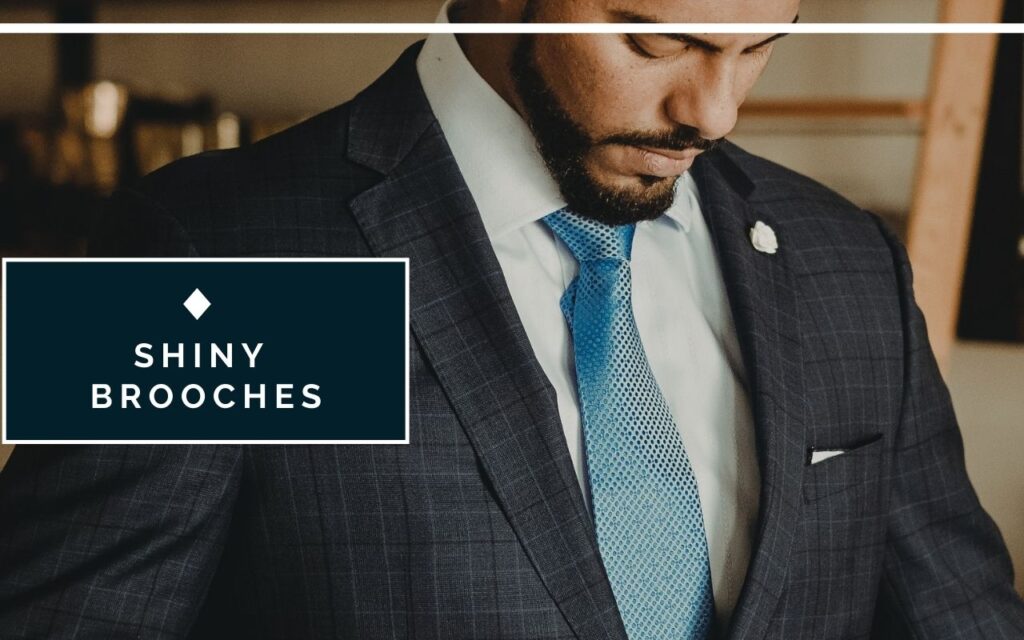 A seldom used yet royal form of accessory, is the brooch.
If we look into the past, the brooch was an important feature of a man's attire. For the Maharajas, it was often clasped in the middle of their turbans. Whilst other royals had them right at the front, or on the top-left of their robes.
Whatever the placement – brooches have always had royal significance to themselves.
Yet today, it is the women who have adopted the trend of the brooch for glamorous cape-like clothes, and the use of the brooch for man has merely been confined as a feature of an Indian groom's wedding clothes.
We, at C. Krishniah Chetty Group of Jewellers, with a vast experience and historic past of being the official jewellers of the Maharajas – wish to bring back the brooch in all its glory.
Therefore, our Man & Mettle diamond collection for men contains a wide variety of shiny brooches.
Giving a glimpse of the royals, these brooches are aimed at turning you into the King you are. Thus, they are pictorial representations of royal animals.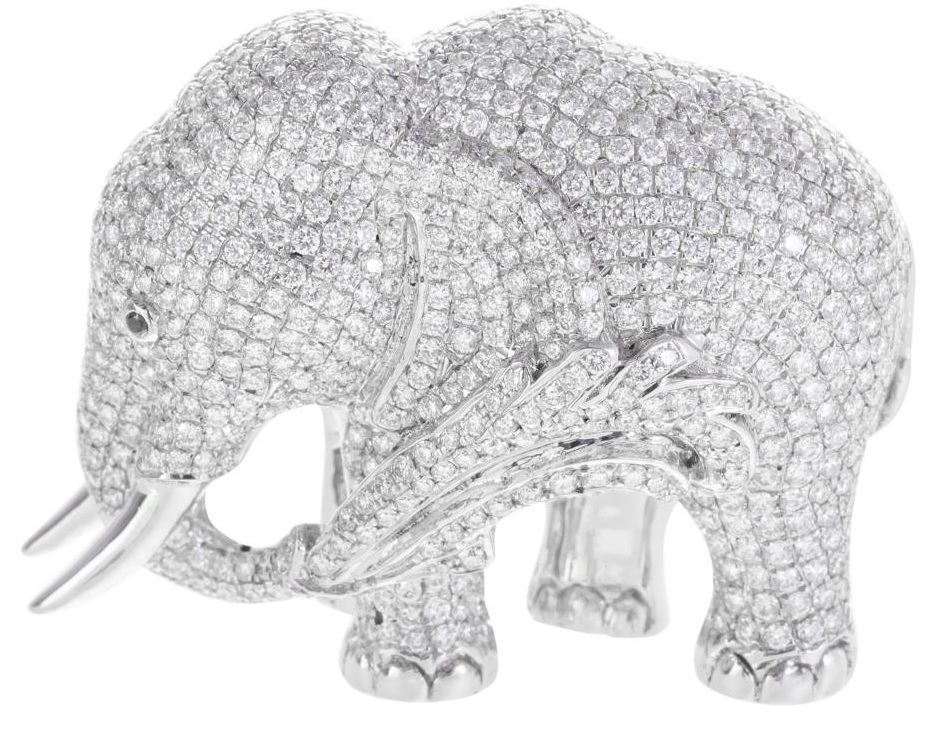 From the mighty elephant to the glorious Rhino, you can find a vast array of choices to decide amongst.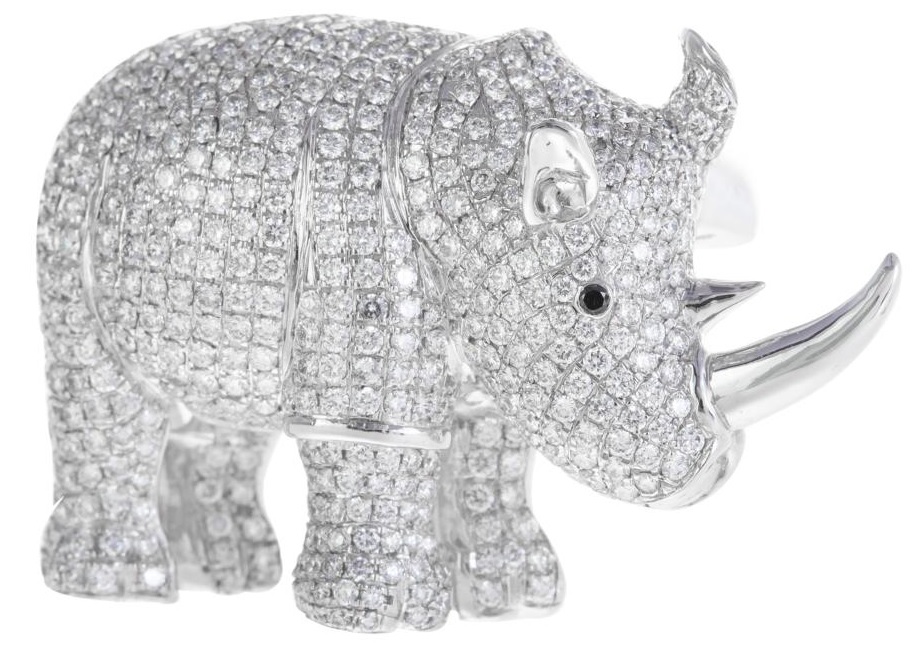 Dazzling Kurta Buttons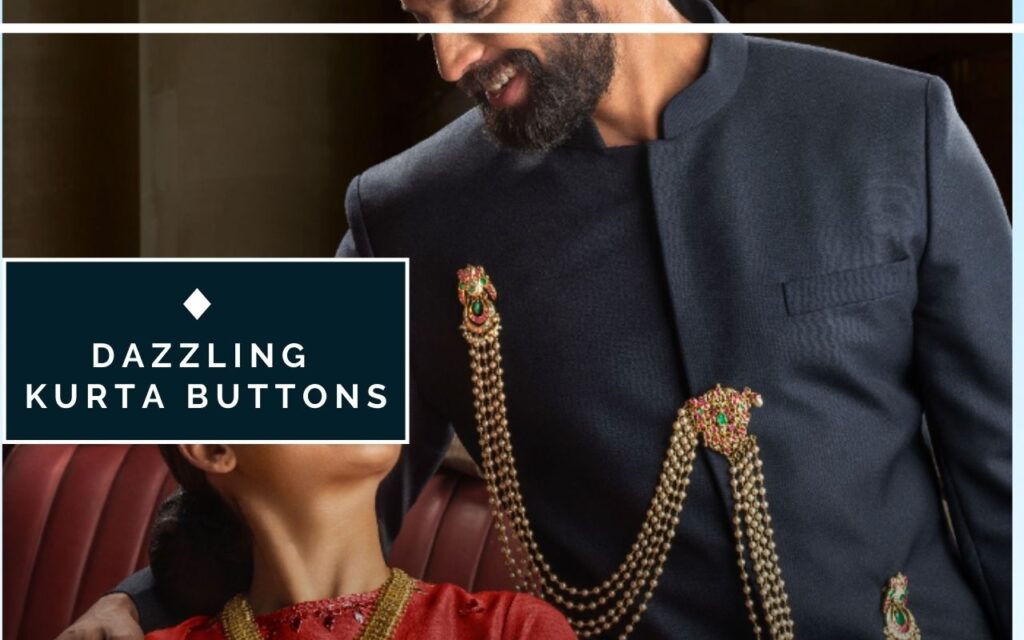 A special accessory for all those who love wearing kurtas – kurta buttons are certainly the make or break for a kurta.
All kurta lovers shall certainly agree with me.
Whether you are wearing a simple, monochrome kurta, or have one with a bit of embroidery, attach the right set of buttons and suddenly everything seems to have taken a twist for the better.
To uplift your kurtas, C. Krishniah Chetty Group of Jewellers has introduced kurta buttons with a bit of bling.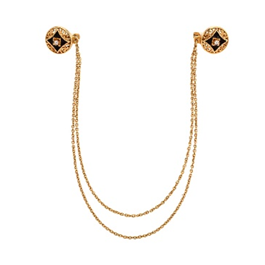 These pair of buttons, do not just give off a royal vibe – they are royal!
Made with 18kt gold, these kurta buttons from the Man & Mettle Collection are just what you need to stand out in your next event.
Prefer something else instead? We have a lot more options in store.
Conclusion
Diamonds can be, and certainly are a man's best friend too.
If you can't wait to add the bling to your attire – visit C. Krishniah Chetty Group of Jewellers now to fulfill your heartfelt desire, and have a look at our wonderful Men's Collection of jewels.
Happy shopping!