The Art-Inspired Jewellery
Is it not puzzling when we have tried our hands on jewellery designing to illustrate our thoughts to reality?
True. Portraying our thoughts is an art that needs in-depth detailing to sketch out what we desire. The jewellery freaks often put forth their thoughts through a jewellery designer to customise their ideas and turn designs into art. These ideas are often inspirations experienced through inexhaustible sources that could have come across during travels, art forms, while visiting monuments, or in the serenity of nature.
Perhaps, these treasured sketches are then worked upon by the fine craftsmen who, in turn, create motifs and patterns, transforming them into artistic jewellery that serves as souvenirs of trips or memories of events to be always cherished.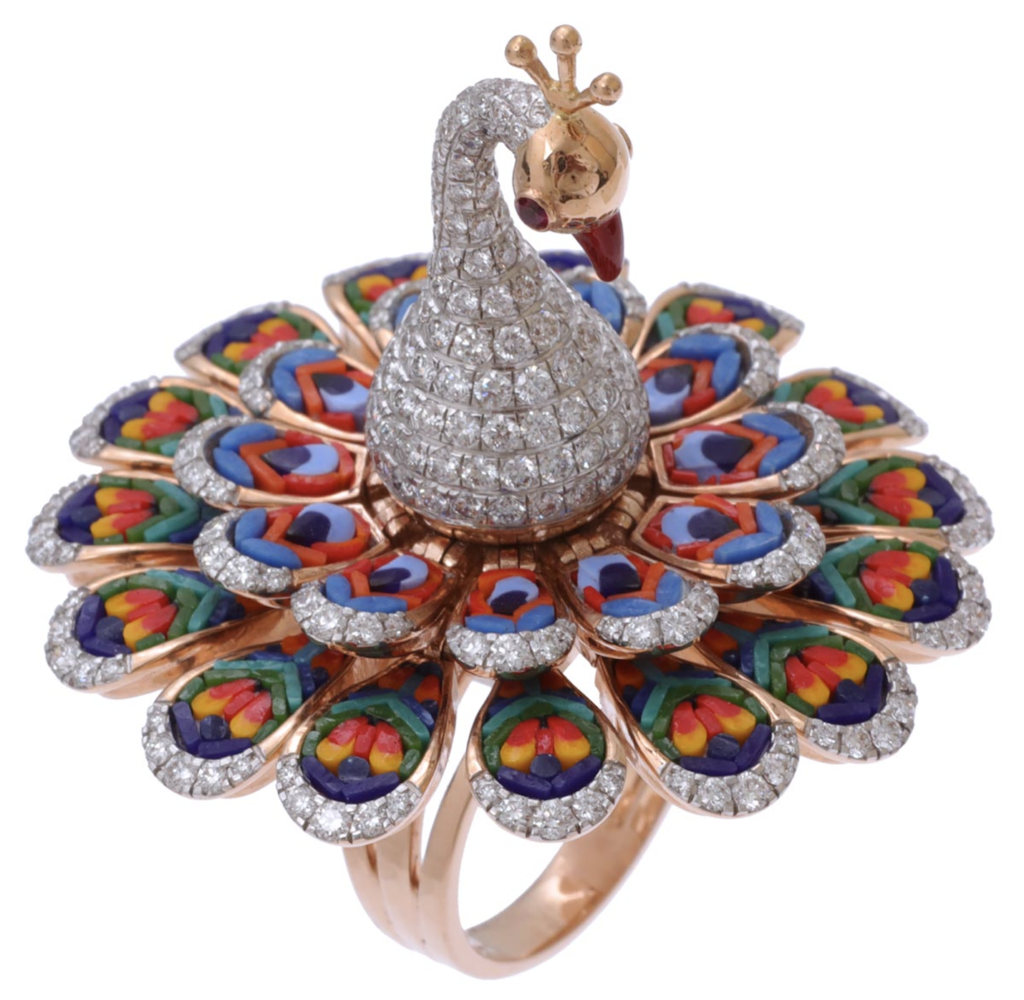 We at C. Krishniah Chetty Group of Jewellers appreciate customising all forms of gorgeous jewellery manufacturing and have retrieved them with a new touch-The modern touch.
One fine example is the micro mosaic jewel with uncommon skill and a strong identity of fine craftsmanship to amaze every viewer.
Our experienced micro-mosaic masters create a balanced, clear-cut pattern in a three-dimensional effect. Occasionally, adding several colours to the ensemble to exemplify a different viewpoint and vision to create an exclusive collection of limited editions of bringing the golden era of 17th-century artisanship back to life.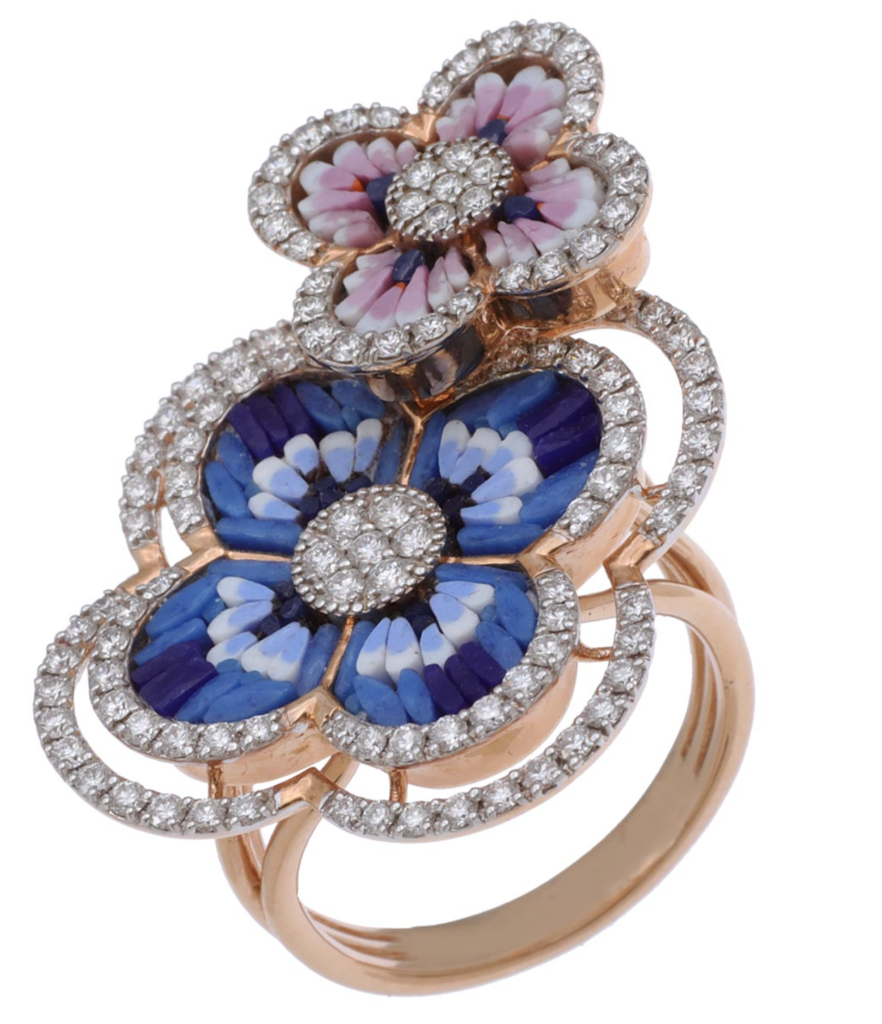 These painstakingly hand-crafted jewels are unique pieces that incorporate thousands of minute dimensional tesserae of fine glass pieces or enamel, some of them measuring even less than a millimetre. Micro-mosaics jewellery is a very delicate piece. Each takes long hours to complete each jewel as they are entirely hand-crafted, with the need for an extended amount of time and patience in converting the large traditional mosaics into scale downsizes in a grid composition.
Did you know? Sometimes a microscope is required to assist in assembly.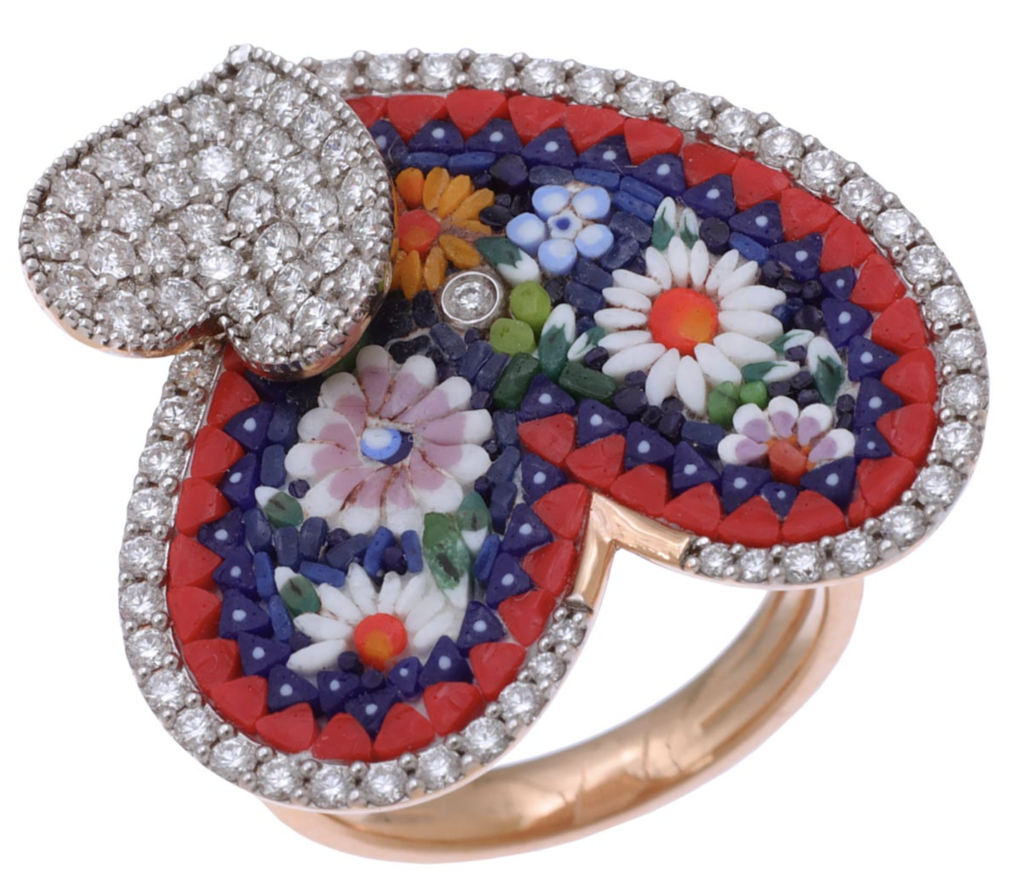 Oh! Goodness. Can you customise our thoughts also?
Yes, of course! We would be privileged to work through your thoughts with the highest expression converting them into unique jewellery. Each piece is a master artwork by itself and is impossible to make a replica. For sure, a royal treat to the eyes of the beholder.

With a visit to C. Krishniah Chetty Group of Jewellers, you will find a wide range of these micro mosaic jewellery depicting nature. Especially for all those who may have forgotten the feeling of nature.
Now, it's time for them to own and remember.