Mischievous Lad on the Divine Palatial Platter to Conquer Your Love
Janmashtami, the celebration of Lord Krishna's birth, holds immense significance in Hindu culture. As a testament to the divine journey of Krishna, the C Krishniah Chetty Group of Jewellers offers to present the Sri Krishna Palatial Platter. This exquisite masterpiece intricately captures the essence of Janmashtami through its five auspicious miniature shrines and deity idols, reflecting Krishna's daily progression from a crawling infant to the reclining Maha Vishnu.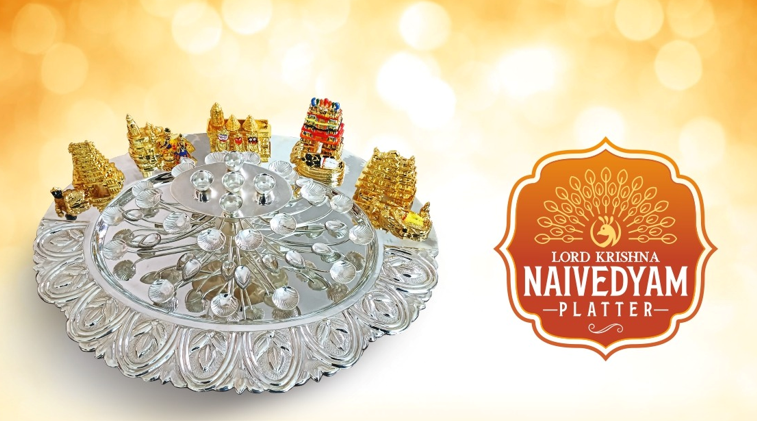 The Significance of Janmashtami:
Janmashtami commemorates the birth of Lord Krishna, one of the most revered deities in Hinduism. It is celebrated with avidity and devotion across India, as devotees engage in prayers, fasting, and various rituals to honour Krishna's divine advent. The Sri Krishna Palatial Platter beautifully encapsulates the multifaceted nature of Lord Krishna's existence, from his playful childhood to his majestic adult forms.
The Sri Krishna Divine Palatial Platter:
The C. Krishniah Chetty Group of Jewellers is proud to present the exquisite Sri Krishna Palatial Platter to show their reverence tangibly by making a masterwork as a symbol of their gratitude in celebration of Krishnashtami. This masterpiece is crafted from 925 fineness sterling silver and features a meticulously arranged display of five auspicious miniature shrines with deity Idols glittering with 24kt gold foil. The antibacterial activity of silver has long been known and has found a variety of applications because its toxicity to human cells is considerably lower than to bacteria.
The Sri Krishna Palatial Platter by C. Krishniah Chetty Group of Jewellers is bespoken with precision and care, with a beautiful arrangement that captures the essence of Chappan Bhog, symbolizing the offering of 56 delectable dishes to the divine with a display of 56 meticulously designed bowls, each representing a unique element of the Chappan Bhog – the offering of 56 variety of dishes to the deity. This platter is not a mere work of art but also a symbol of devotion, gratitude, and respect towards Lord Krishna.
A journey of religious devotion:
Besides, the platter's arrangement tells the story of Krishna's daily journey, symbolizing his various forms and activities throughout the day: Each of these temples depicts the incarnation of God.
Morning: The Sri Aprameya Swamy Temple in Chennapatna, Karnataka, depicts infant Krishna in his playful and endearing form. This temple sets the tone for Krishna's day as a joyful and mischievous child.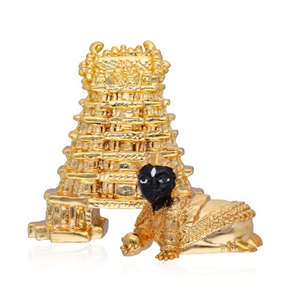 Midday: The Sri Krishna Janmabhoomi Temple in Mathura, Uttar Pradesh, marks the sacred birthplace of Lord Krishna. It's a reminder of Krishna's earthly presence and his divine mission.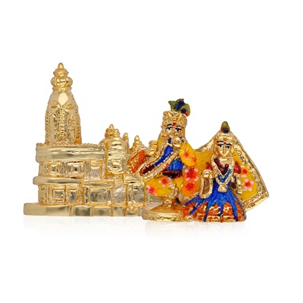 Afternoon: The Sri Jagannath Temple in Puri, Odisha, portrays Krishna as Lord Jagannath, emphasizing his all-encompassing nature. The temple's significance in Rath Yatra underscores Krishna's universal appeal.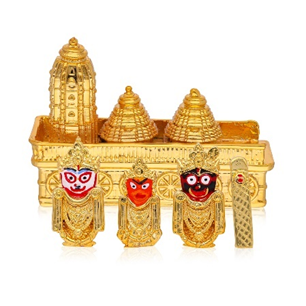 Evening: The Sri Ranganatha Swamy Temple in Trichy, Tamil Nadu, highlights Krishna's calm and tranquil aspect as Lord Ranganatha, who seeks rest after his day's activities.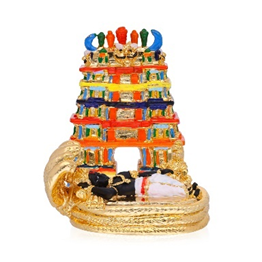 Night: The Sri Anantha Padmanabha Temple in Thiruvananthapuram, Kerala, features Lord Krishna's regal reclining form as Lord Padmanabha, representing his divine rest during the night.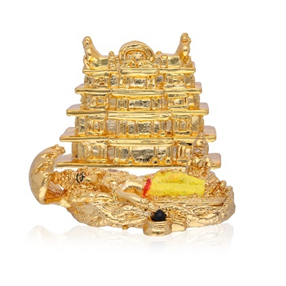 Embracing the rooted culture:
The Sri Krishna Palatial Platter is not just a decorative piece but a representation of devotion, culture, and spirituality. It embodies the essence of Janmashtami by portraying Krishna's journey from birth to divine glory, showcasing his diverse roles and attributes.
Conclusion:
As Janmashtami approaches, the Sri Krishna Palatial Platter by C. Krishniah Chetty Group of Jewellers stands distinct as a remarkable embodiment of Lord Krishna's multifaceted nature. Lord Krishna's divinity reflects the intention of his birth and its subsequent impact on our lives. This masterpiece acts as a liaison between art and devotion, allowing us to celebrate Janmashtami in a unique and meaningful way of life while also cherishing the rich cultural heritage it represents.
Did you know?
C. Krishniah Chetty Group of Jewellers has an extensive range of incarnations of Lord Krishna idols made in sterling silver. Discover silver cradles in different dimensions to lullaby, specially crafted for Janmashtami, at our Heritage showroom on Commercial Street.