Make it special with Sapphire
Sapphire is derived from the words, in- Latin 'sapphirus'.For centuries, the stone has evoked strong passion and inspiration, and have been prized by the most discerning collectors including royalty.
In this article, we recount some popular origins of various sapphires. However, remember that political boundaries are only on the surface of the earth and not necessarily same as natural sources deep below the earth. There are no boundaries deep down earth, by nature. Hence origin is to be taken with a pinch of… that s right, Salt!
Colourful Sapphires are found in Srilanka, Myaanmar, Thailand in Asia, Madagascar in Africa, parts of Australia, parts of India, and parts of the USA.
The finest range is mined in Srilanka the small island state. Do visit us to see from the elusive Padparadascha Sapphire – Padparadascha meaning lotus in Sanskrit, named so due to likeliness to its lovely colour of the flower. We do have a few collectors pieces in stock. Attached is an image of the stone.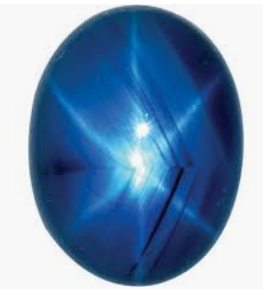 (Caption for photo: a lovely Padparadascha sapphire from Sri Lanka – the pink of the Lotus Flower. Fit for a  collector. Call or message [email protected] or +91 96115 77227 to set a time to see them. (C copyright CKC GROUP). ).
However, if you wish the best of the best in blue sapphires – then it's the one's from the Kashmir region of the Himalayas. As there is no consistent mining in the Kashmir region, due to harsh winters and terrain up in the mountains, a few mined stones do show up with us. At this time we do carry a few lovely Kashmir origin blue sapphires. Call or message [email protected] or +91 96115 77227to set a time to see them.
Astral significance:
Blue and Yellow Sapphires are popularly referred to as the "Stones of Destiny". The power of wearing a blue sapphire stone are only too pronounced. The stone is thought to enhance mental clarity and perception. Because it is believed to evoke a sense of devotion and loyalty, a yellow sapphire is highly benevolent stone doing almost no harm but either does good or nothing at all. A blue sapphire is a more powerful stone from the planetary theories that it can help you and also can be strongly go against the forces of nature for you as a wearer. We do suggest you take the advice in a private consultation with our learned in-house reader. Normally available: Saturday's and Sundays: at the Touchstone; Monday's and Wednesday's at the Touchstone South; on Thursday's and Fridays at the Touchstone West showrooms. For appointments call or message [email protected] or +91 96115 77227. Each consultation costs Rs 590/- per appointment per person. Appointments are normally between 10.30 am and 6.30 pm. We advice taking an appointment,
Technical file:
Sapphires are a type of corundum, an aluminum oxide mineral that forms in prismatic tabular, bi-pyramidal or rhombohedral crystals, as well as granular or massive habits. It is found to be either transparent or opaque variants. Additional mineral compounds formed with the aluminum oxide contribute to the different coloration. In the case of blue Sapphire, iron and titanium provide those ethereal hues.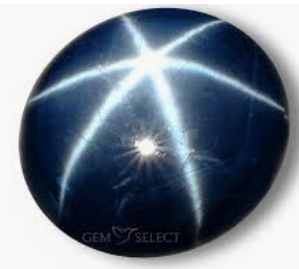 As Sapphires are found in various shades and colours they  are referred to with the prefix of their respective colours. They are pink sapphires, yellow sapphires, violet sapphires, green sapphires, blue sapphires and even clear sapphires.
All sapphires typically have some natural inclusions or as we call them, birthmarks to help man identify them conclusively.
Amongst the several types of inclusions are long, thin mineral inclusions, mainly in blue sapphires.. These fine 'needles-like structures' are called 'silk' when they occur as the mineral rutile in intersecting groups.